Learn To Be A Brilliant Leader…From A Dancer!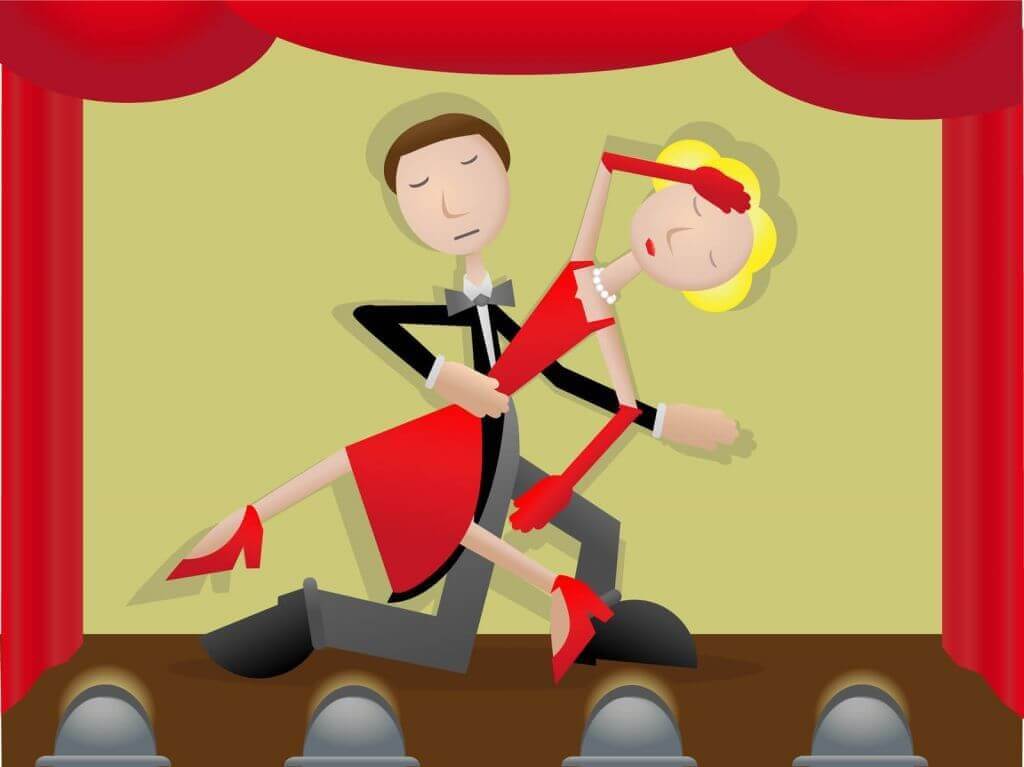 There's a whole lot you can learn about being a brilliant leader from a dancer! As much as I adore watching others dance and even dancing myself as long as there are no mirrors in sight, dancing is not really in my gift mix. I guess that's why I have such respect for those that are able to skillfully use their bodies in that way.
My husband and I have never missed a season of So You Think You Can Dance and celebrated Valentine's Day multiple times with the Alvin Ailey dancers live.
Dance brings a smile to my face when it is fun, funky, and energetic. And it delights me when it is performed with graceful extension and feeling. Dancers make remarkable moves look effortless – their strength awes me and the emotion expressed moves me! Dance is powerful!
Many of the qualities that make dancers amazing are the very same qualities that make leaders remarkable! Want to be a remarkable leader? Follow the example of a dancer!
Dancers…
1. Are Dedicated
Dancers don't become skilled overnight. It takes hard work, lots of practice, and the willingness to endure pain – sometimes lots of pain! It requires pursuing a healthy lifestyle off the dance floor too! Consuming a healthy diet, drinking enough water, and getting enough rest are essential. Sometimes it means missing out on what everyone else is doing because your desire to improve is that strong.
In the same way, leaders have to continue to keep their skills in tip top shape and take care of themselves too! That's what THRIVING is all about!
2. Possess Rhythm
To be honest, this is my biggest hang up – I struggle to clap on beat for any length of time! Rhythm can be developed, but the truth is some have it and some don't!
Thankfully, that kind of rhythm is not necessary when leading! A great leader needs to have a rhythm in life that enhances them as a whole person and cares for them physically, emotionally, spiritually, relationally, financially, and intellectually. It's tough to thrive when you are out of rhythm. Adopting a morning, work, and evening rhythm or routine is a definite plus for leaders.
3. Are Strong & Flexible
Strength and flexibility don't just happen for dancers – they must work at it. They have to consistently warm up and stretch in order to prevent injuries and increase flexibility. Dancers all seem to have their preferred method of stretching, but all great dancers stretch!
Stretching is necessary for leaders too! It means trying new ways of doing things, becoming more flexible, and pushing yourself in ways that are not always comfortable.
What's cool is that because we are integrated people, stretching in any area of your life has an impact on your flexibility and your ability to lead.
4. Breathe
Breath is what fuels a dancer's body. If they don't breathe properly it will cause their muscles to be sore and will cause their movements to be labored.
Ever seen an amazing dancer huffing and puffing? No, a great dancer's breathing is rarely noticed because they know how and when to breathe.
Similarly, when a leader fails to breathe it's hard to miss! Skilled leaders make room to breathe, and they know how to maintain their breath along the way.
5. Are Tuned In
It takes coordination for a dancer to perform. They must be keenly aware of the shapes their body is creating. They must also be aware of how each body part is feeling and which ones are sore and need some extra attention.
Self-awareness is essential for leading! Being unaware of the wake they leave behind doesn't do them any favors. They must know what their strengths and weaknesses are and be open to adjusting when needed.
6. Are Vulnerable
Frequently, a technically skilled dancer is a part of the So You Think You Can Dance competition, but they lack the ability to tap into their emotions and be vulnerable. Until they are able to break through that barrier, it inhibits their performance. Without vulnerability, dancers fail to convey the message behind the dance in a compelling way. But when they are able to dig deep and show parts of themselves they don't normally reveal, it's powerful.
Leaders who are willing to be vulnerable also stand out. After all, a leader that tries to be appear perfect is unrelatable.
7. Connect
The judges on So You Think You Can Dance often urge the dancers to work harder at connecting with the audience or to stop over-performing and "pulling their faces" in unattractive ways that is off putting. A dancer's inability to connect with the audience makes their performance less captivating.
In the same way, connecting relationally is an important aspect of leading. Without connecting with those they lead; a leader's influence is limited and far less inspiring.
8. Trust
Partnering with someone takes a whole lot of trust! When trust isn't there is hinders the performance.
You want to know that your partner is strong enough to lift you and that they will be there to catch you. You don't want to have doubts that they will be where you need them to be – you want to know that they have your back!
That's the kind of partner God is! He's got you! And trusting Him is much easier when you spend time with Him!
In addition to trusting God, it important to invest in building trust with your team!
9. Confidence
To pour your heart out dancing on stage in front of an audience takes confidence! You must believe in yourself and your abilities. Self-doubt, fear, and insecurity will undermine a dancer's performance every time! A lack of confidence causes dancers to hesitate, project their insecurities to the audience, and struggle to receive the feedback that would enable them to improve.
Dancing or leading confidently, means you must put in the work, be okay with messing up – it happens to everyone, own your style, play the part, and commit!
10. Don't Go It Alone!
Asking for help takes humility! The truth is that very few dancers reach their full potential on their own. A dancer excels when they enlist the help of a skilled choreographer who is able to give them feedback, challenge them, introduce them to new ways of moving, and draw out of them what they didn't even know they were capable of.
In the same way, the leaders that enlist the help of a coach excel. Just like dancers don't always have partners, often times leaders don't either. They can feel isolated and alone. A coach is a trusted sounding board and source of support. Working with a coach exposes blind spots that are holding leaders back, uncovers destructive patterns, encourages them to implement new strategies, develops their skills, and so much more!
Long before So You Think You Can Dance or Dancing With The Stars were around, I would don my dancing shoes several nights a week just for fun. Aside from the salsa lessons my husband and I took a few years back, I've never had any formal training and it shows. I would never make it as a professional dancer, but with practice surely, I would improve. It's just one of the reasons I appreciate watching a talented dancer perform – it's an amazing and moving experience.
Equally inspiring – a brilliant leader who executes with strength and grace!
What have you learned about leading from a dancer? Which of the above characteristics would most enhance the quality of your ability to be a great leader?
Image: © Can Stock Photo Inc. / mheld