The Value of Vulnerability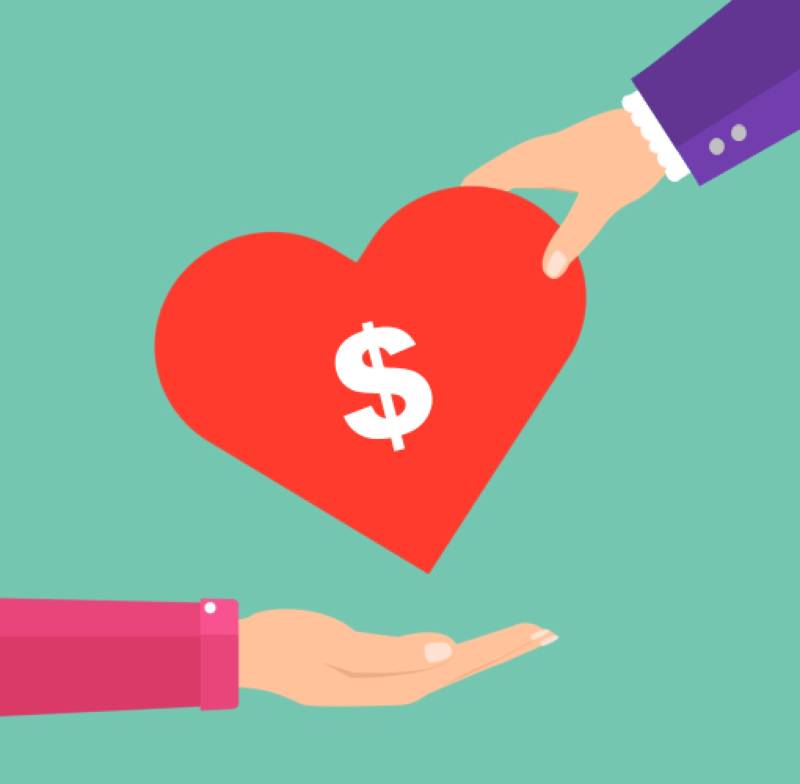 Reading is something I have adored for as long as I can remember. I consider books, yes, the real live paper kind, things of beauty! The many bookshelves in my home would that love of beauty.
Rarely does a day go by where I skip reading altogether. Most of the time, I have multiple books in the works; books just make me happy! I love a good novel, a compelling biography, a how-to book, or a book loaded with information on topics like leadership, personalities, health, spiritual matters, cooking… I could go on!
Just by chance, or more probably by divine direction, in the last few weeks I have read three different books with one thing in common: the authors chose to be wildly vulnerable. They shared the good, bad, and the embarrassingly ugly. They spilled out their humanness on the pages, and I loved them for it! In fact, I had a much greater respect for all three authors!
If you're curious about what I have been reading – here you go! I highly recommend each of these books. They are transforming reads! While all three are probably geared more for the female audience – no doubt you men will find a few nuggets of wisdom as well as getting a peek into a woman's heart.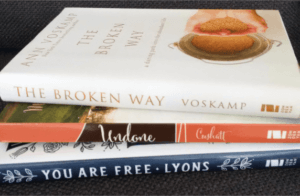 Being vulnerable is hard for all of us – it's risky. It feels naked, unprotected. That's scary. Those naked feelings are magnified when you put vulnerable things in writing. Back when I first began publishing my Bible curriculum for kids, people would point out a typo or suggest a way they thought a lesson would be better. While well meaning, pointing out the imperfections felt very personal; making me feel vulnerable. Writing made me a target; wide open to criticism, or at least that's how it felt.
If you are an author or blogger, I know you can relate – everyone has an opinion, a judgement, or a criticism. For those of you who frequently share an encouraging word or your own experiences or struggles – bless you!
Those who put words to paper in a most permanent way are not the only ones who struggle with vulnerability. It is a universal challenge. Vulnerability is a challenge for leaders as well. Somehow as a leader, you think you need to have all the answers, be perfect, and have it all together. The problem is that if that were true… there would be no leaders!
My respect for the authors I mentioned grew – their vulnerability drew me to them. When leaders are vulnerable, it fosters trust, improves performance, and allows those you lead to connect with you! Who influences you the most? People who have the courage to be vulnerable! They are relatable, authentic, and that's appealing.
What's vulnerability?
Vulnerability is sharing the real you: your strengths and your weaknesses. It is asking for help -admitting you don't have all the answers and being transparent with those who have earned such privileges.
Being vulnerable is not sharing your business with everyone you meet. It is sharing what's important with the right people. Putting pretenses aside and choosing to not hide what's relevant to this moment.
Vulnerability is not oversharing or letting it all hang out. Nor is it about performing or protecting. In fact, vulnerability without boundaries leads to disconnection, distrust, and discouragement.
Why Vulnerability?
The curious thing about vulnerability is that while I find your vulnerability appealing, I find my own vulnerability unappealing. Being vulnerable is not something that comes naturally, and it requires me to step out of my comfort zone. So why engage in something so risky and uncertain? Here are a few of the benefits that come about with vulnerability. Vulnerability…
Opens the door to trust
Leads to deeper connections with people
Invites useful feedback and information that allows you to adjust your strategies
Makes joy, creativity, love, and greater self-esteem possible
Takes significantly less energy than protecting, managing, and trying to be perfect
Leans into the future rather than being stuck in the past
Allows you to be open and able to ask for help
Inspires a less judgmental perspective
Is more winsome than a big ego, defensiveness, or pretending you are perfect
Gives others permission to be vulnerable – vulnerability begets vulnerability
What Blocks Vulnerability?
In spite of the benefits to be a vulnerable leader, there are ways of thinking and habits that keep you from being vulnerable. Without getting to the heart of those thoughts and habits, vulnerability will be elusive.  You might be prone to…
Being crazy busy
Self-sufficiency
Performing
Doubting your identity in Christ
Fear, shame, and guilt
Perfectionism
Being critical or being pessimistic
Avoiding
Procrastinating
Blaming
Victim thinking
Addiction
Win-lose thinking
Dodging certain subjects
Hiding mistakes
Protecting
Being Vulnerable is risky business, but not risky in the way you might think. We struggle to trust people – people fail us. Being vulnerable is really about trusting God and having a firm grasp on your identity in Him – knowing that you are a son or daughter of the Most High and abundantly loved that allows you to be vulnerable. It is that knowledge that allowed the women to share vulnerably in their books.
Whatever purpose, big dream, or mission that God has given you – it will require you to be vulnerable.
Struggling to be a vulnerable leader? Let's chat – I'd love to help you get to the heart of the matter.
What's your experience with vulnerability when it comes to your life, your leadership, or your purpose?