Taking the Mystery Out of Coaching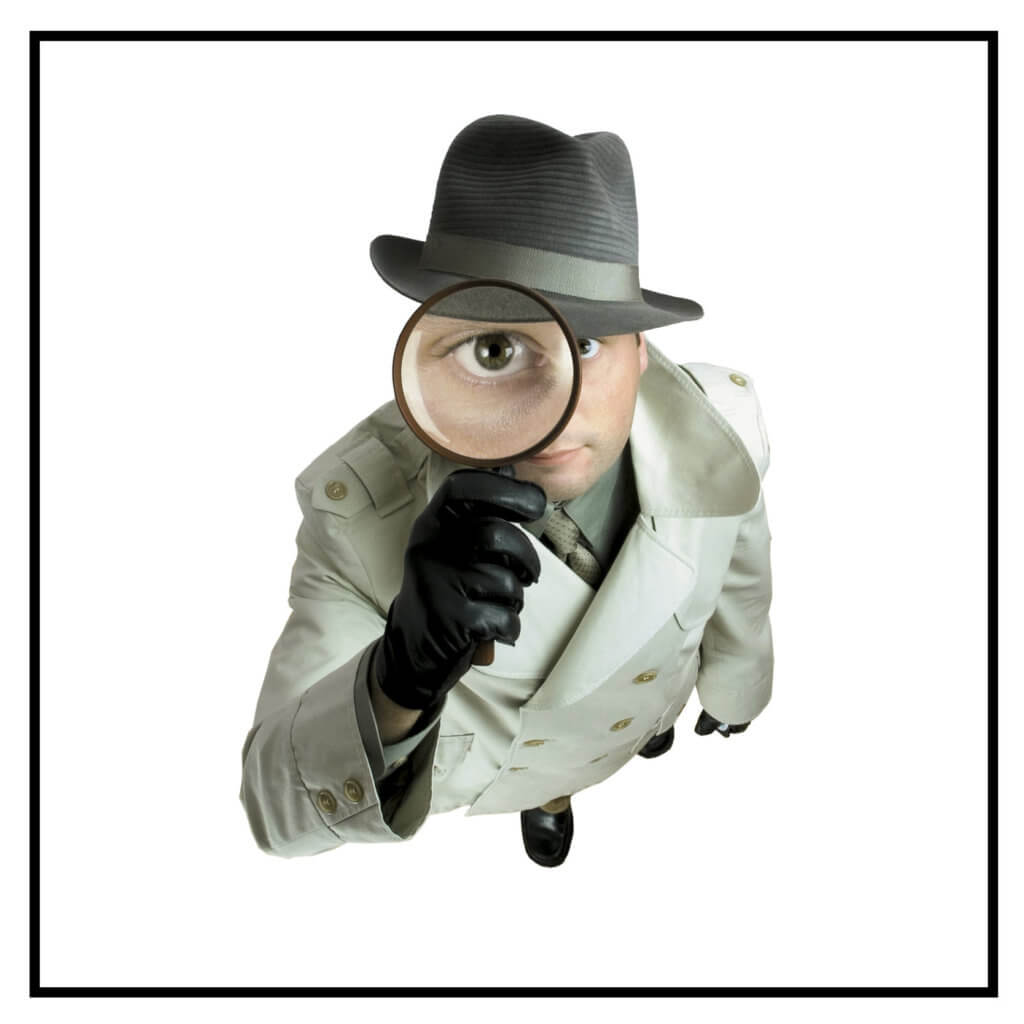 When meeting someone for the first time, people often ask what I do. When I reply that I am Certified Professional Life Coach, they nod and smile. Even when I go on to explain that I help leaders, professionals, and entrepreneurs become more courageous, gain the skills they need to thrive personally and professionally, and get the results they desire, my guess is that coaching is still a mystery to them.
I don't blame them! Prior to starting my own coach training and certification process, my own concept of coaching was a little fuzzy. I loved the idea of helping folks up their game and tap into more of their potential, but I was confused about what the coaching process was like. I even thought I'd been "coaching" in my previous leadership role, when in truth, what I'd been doing was much closer to mentoring. There is a difference!
Mentoring Is About Modeling
Mentoring is a more experienced individual showing the way to a less experienced individual.
Discipleship is similar, a more mature believer guiding a less mature believer in spiritual matters.
In coaching, a coach partners with their clients – they don't have to be an expert in what the client does to successfully help them, they just need to be a skilled coach. In fact, not knowing all the ins and outs of a client's work is often a plus because they ask questions that are basic, yet pivotal, that someone more familiar with the industry or job would overlook.
Consulting Is About Advising
Consulting is an expert advising you on how to do what needs to be done. They give you options, the pros and cons, and offer their recommendations.
Coaching on the other hand, is about helping you arrive at your own conclusions – the conclusions that are best for you! A coach assists you in exploring all the angles, and seeing things from a fresh perspective by asking provocative questions so that you can arrive at new ways of thinking that lead to fresh solutions – solutions that will enable you to make the changes you want to make!
Counseling Is About The Past
Counseling focuses on problems and the past – looking back. That can be very necessary and healing.
Coaching on the other hand focuses on solutions and the future – what's possible. Coaching is about intentionally moving towards a target that you establish up front.
There is a time and a place for each of these methods, depending on your goals. However, if you are eager to grow, make changes, and overcome the limiting beliefs that are holding you back, coaching is the perfect choice! If you are ready to make changes, THRIVE, and get results personally and professionally – then coaching is the option for you!
Coaching Is Like A Greenhouse
Gardening enthusiasts love greenhouses because they create an optimal environment for plants to grow and thrive. And a greenhouse also offers protection from bad weather, pests, and predators.
When peeking into a greenhouse you can't actually see anything magical taking place, but the results are obvious. Happy, healthy plants!
Coaching is a lot like a greenhouse. It offers a safe and optimal space to grow. And like a greenhouse it can be tough to spot where the transformation happens, but there is no denying that it does.
Plants thrive and grow in the greenhouse environment. People are a bit more complicated. They have to WANT to grow for that to happen in coaching! In fact, I tell my clients all the time that you get out of coaching what you put into it!
Here are a few more interesting facts about coaching – Did you know that coaching is…
I work with my clients over the phone so it's easy! No driving, or picking out an outfit – you can show up in your jammies if you wish!
Always About the Client's Agenda!
The client establishes the overarching goal for working together and the topic or agenda for each session. My role is to guide the conversation in a way that keeps you on track and enables you to get where you want to be.
Effective at Uncovering Major Roadblocks!
Until you switch up what you believe and perceive you will remain stuck! The coaching conversation naturally leads to some powerful realizations that enable you to break through your roadblocks and puts you on a brand-new course! That's priceless!
Able to Provide a Fresh Perspective
It's tough to see patterns, ways of thinking, or behaviors that are negatively impacting you. The outside perspective of a coach is invaluable! A coach is able to point out blind spots and negative habits and ways of doing life that are so much a part of you that you don't even realize they are at work.
Simple action steps are determined each session; steps that will get you closer to where you want to be. And when needed, exercises and assessments are offered to enhance the process.
Like Having Your Own Advocate!
Accomplishing something big or outside your comfort zone is tough, but having someone in your corner supporting you, cheering you on, and holding you accountable provides the "greenhouse" you need to successfully get the results you are after. That's pretty exciting!
Leaders often long for a safe place to sort out problems and bounce ideas off of someone. If you are a leader, you know it's lonely at the top. For those reasons, coaching is ideal for leaders!
It's amazing how invaluable a few simple tweaks can be and how tricky it is to know what tweaks to make. The coaching process highlights the tweaks that will have the greatest impact producing rewards that far outweigh the money you invest!
 Of course, the best way to grasp what coaching is all about is to try it!
Here are some reasons you might seek out a coach:
Improve your performance or skills
Develop the habits you need to succeed
You want to grow and/or gain clarity!
A new position, season in life, or a transition in life
You haven't been able to successfully reach a goal and you want results!
Lacking motivation or direction
Feeling stuck!
Unable to find a happy balance between your professional life and personal life.
Feeling overwhelmed
Overcome the fears that are holding you back
Wanting to stop procrastinating, eliminate bad habits, or improve your mindset
Improve your relationships
Stop juggling too many responsibilities
Increase your self-awareness – something essential to a leader
Going in too many directions simultaneously
Desiring a sounding board or a safe place to sort through problems or issues
Arrive at a more sustainable way of doing life
Polish up your communication skills
Increase your confidence
Walk more fully in who God created you to be
When seedlings get their start inside greenhouses they have a serious advantage! They can't help but be healthy and flourish.
If you want to give yourself the edge, coaching is an ideal way to do that!
How about you? What questions do you have about coaching?
Ready for coaching? Schedule a no obligation consultation here to explore how coaching might benefit you!