7 Ways to "Go Green" in Your Leadership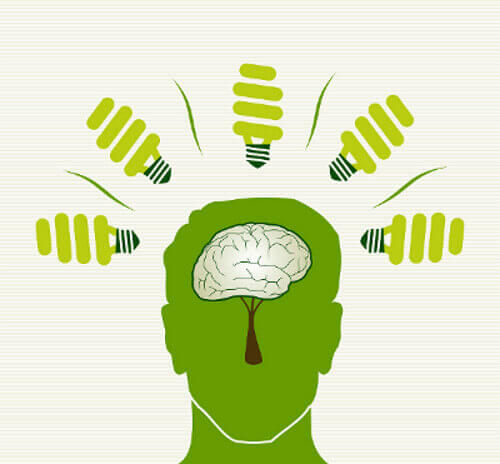 Not that long ago, "going green" would have meant being "green with envy" or perhaps a declaration that salads would be your food of choice. If you are from the South, you would be referring to a bowl of mustard and collard greens cooked to perfection!
Going green today has a whole new connotation! It suggests that you drive an electric car, park in the special recharging spaces, sort your garbage and make regular trips to the recycling center. You make a concerted effort to minimize your carbon footprint and repurpose your trash.
Going green is about being environmentally aware. It is about adjusting your behaviors in order to reduce the amount of pollution and waste that you generate. A first step towards going green is to be intentional about conserving energy.
How does "going green" and conserving energy relate to leaders? Without intentional "green" habits, you will find yourself exhausted and unable to focus on your goals. Your motivation will drain away and be replaced by frustration that will undermine your effectiveness. As a leader, you face many challenges, goals, and deadlines on a daily basis that tug for your time. That's why you need to develop habits that will keep you brimming with energy.
Here are a 7 ways to "go green:"
1. Make healthy choices
Being healthy is more than eating your greens. It is about making wise food choices and eating regularly – not skipping meals to meet a deadline and then overindulging as a reward. Getting enough water, rest, and exercise also play a key role. You might feel like you don't have time to fit these things in, but ignoring them will cost you later. The bonus is that these healthy habits help to reduce stress and clear your mind – things that are advantageous to a leader!
2. Have realistic expectations
By nature, leaders are ambitious people who want to do it ALL! You often underestimate the amount of time things will take and ignore your limits. It is better to do a few things well than to perpetually be drowning in a sea of things to do! Let go, delegate, and put more energy into the things you do best.
3. Maintain healthy boundaries
Learn to say "no" without having to justify why. Communicate your boundaries clearly and consistently enforce them. Nothing will wear you out more than engaging in "boundary wars."
4. De-clutter!
Clutter prevents you from giving your full attention to what matters most. It slows you down. It is like a flag to those around you that your life is out of control. Whether you start your week off with a time of de-cluttering or set aside the first half hour of every day to accomplish this task, making it a priority will enable you to have more energy for the people and purposes that are most important.
5. Un-plug!
We live in the OVER-information age! You are bombarded with e-mails, texts, phone calls, television, and more! Silence is rare. Moments to reflect, few! It is easy for even focused people to jump from one great article to the next on the web without realizing how much time has gone by. Be intentional about keeping the incoming stimuli to a minimum. It is better to read one awesome article and take steps to follow through on what you learned than to read 20 articles that never really sink in. Be determined to mono-task.
6. Identify unmet needs
You have needs, and when your needs go unmet it zaps your energy. Becoming aware of unmet needs and taking steps to meet them can have a powerful effect on your energy level. Tony Robbins suggests that every human has the following 6 needs: Certainty, Uncertainty, Significance, Connection, Growth, and Contribution. You can go about meeting these needs in positive ways – or you can seek to meet them in negative and destructive ways.
7. Spend time with God daily
In your haste to tackle your to-do list, you might be tempted to skip spending time alone with God. Have you ever wondered just how much time you have spent spinning your wheels in frustration because you didn't take time to "be" with Him; to hear His wise words for the day and to revel in His presence? How might things shift if you were to make Him a priority in your life? To lean on Him and let Him be your guide? The time you set aside for God is the most vital part of your day.
Want to function in a more sustainable way? Ready to "go green?" What one change would increase your energy and allow you to become the leader you want to be?
© Can Stock Photo Inc. / cienpies