Are Distractions Sabotaging Your Success?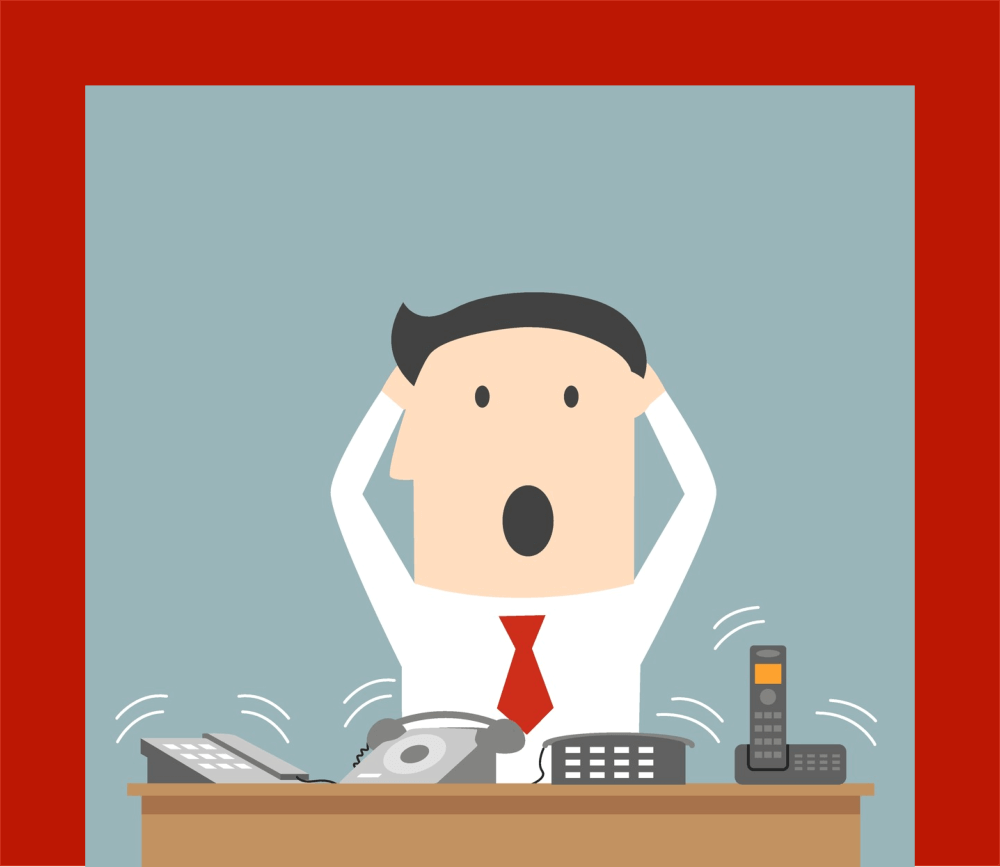 Running two businesses and having a life that includes the people I love and activities that fuel my soul takes determined focus. Like you, I wrestle with the myriad of interruptions and distractions that divert my focus from what's really important when it comes to having thriving businesses.
My biggest culprit: all methods of communication including e-mail, instant messaging, social media, phone calls, and texts.
Communication is vitally important to me – it is one of my top five values, making it also one of my top five temptations! Adding to that temptation is the fact that most communication, in some way, links to relationships – also one of my top five values.
To be honest, the many modes of communication are not the only distractions I encounter. Here's what gobbles up my time:
1. All methods of communication
E-mail, instant messaging, social media (which is why I intentionally limit the social media sites I engage on), phone calls, texts, etc.
2. The internet
The internet can link back to the communication, but for me it is also about researching, shopping, or just being curious! Before I know it I am chin deep in web quicksand!
3. Searching for…
Yep, I have wasted lots of time searching for things because I didn't take the time to keep things organized. Trust me, it gets even more challenging when you move, are in the middle of a remodel, etc.
Allocating time each week to organizing is a habit I am continuing to develop! Being organized saves time in the long run!
4. Skipping Breaks
I like to be productive and crossing things off my "to do" list brings me joy! However, if I don't take breaks in-between tasks, my productivity begins to decline. My mind needs moments to focus on something else to stay sharp.
Closely linked to taking breaks is working 24/7. While I realize there are times when I must power out a project, this can't be my normal routine. Limiting the time I work forces me to prioritize, focus, and trust that God will bless my efforts.
Skipping breaks results in me making more mistakes, and that ends up costing me more time. It also quickly leads to burn out!
5. Neglecting my soul
Things like time spent with God, being creative, reading, learning, time with family and friends – these are all things that feed my soul. They energize me and make work easier. When I neglect my soul, it has an impact on my ability to work and the quality of my work.
What are my favorite ways to limit distractions?
1. Go silent!
If I can't hear the notifications, the ringing, or the dinging, I can't respond to it. The good news: the message will still be there when I do have time to respond and my response will be more focused. Establishing specific times during my day to respond to my messages, and limiting that time, also forces me to prioritize and deal with the most important messages first when I do respond.
2. Work in blocks of time
I have to resist thinking I have to be available 100% of the time. I am, after all, a busy, professional, entrepreneur, coach, etc. Sometimes scarcity is a good thing. That's why I block out times to focus on important tasks.
Using a timer helps me to stay on track, and my preference is to work in one hour blocks. If I am close to completing a task when the timer goes off, I may keep on working until the task is done. On days when things lots of unexpected things pop up, rather than spend the hour I originally intended to on a task, I may only devote 30 minutes. Adjusting the time frame keeps my tasks moving forward and allows me to compensate for things outside of my control.
The key to being temporarily unavailable is making sure to consistently return calls or messages – I do want to be someone that is reliable.
3. Set Boundaries
Blaming others for keeping me from getting things done is really my issue. If I am not able to clearly communicate my boundaries in a loving way when I need to focus and get something done – that's something I need to deal with. There are times when I must close my office door – my "do not disturb sign." J
4. Have a routine
I recognize that I gravitate towards routine which might not be true for you. Even if that is the case, at minimum, having a rhythm to your day can help give you the structure needed to keep you on track and minimize things that might distract you. As you establish a routine or a rhythm to your day, use your most productive time of day for your most challenging tasks.
5. Exercise
Making exercise a part of my day increases my ability to focus. If I am going to resist distractions, I need to be able to focus.
6. My "top 3"
Each day as I am planning my day, I determine what my top three tasks are. This is key to helping me prioritize my day, and while I may have 20 things on my "to do" list, if I complete my "top 3" my day has been a success. On days when lots of unexpected things pop up it keeps me on track. And it is surprising how doing this day after day helps to seriously shrink my list of things to do!
7. Tackle the most challenging task first!
I don't know about you, but at times I have things on my list that I just really don't want to do. They may be tasks I don't enjoy or a task that for some reason I have been avoiding. Assuming that task is one of my "top 3" I will tackle that task first. Believe it or not, once that task is done I have a surge of energy to deal with what else needs to be done. If I continue to ignore that task it bogs me down and makes completing even easy tasks more challenging.
Success is not simple! It hinges on being obedient to what God has in mind for you to do, your thinking, your attitude, and so much more. And it takes getting things done!
What's your biggest distraction? How are distractions sabotaging your success?