Have You Given Up Dreaming?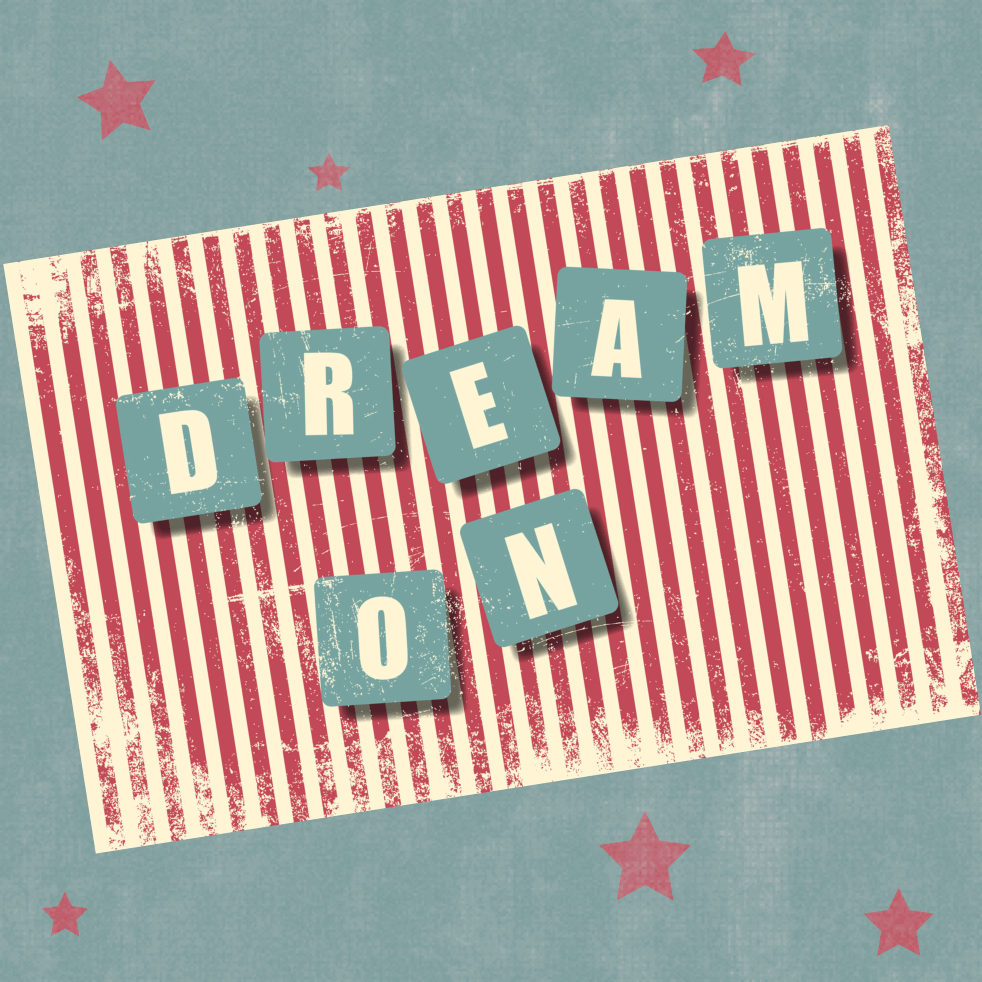 Let's be honest, when it comes to dreaming, kids don't dream up wimpy, flimsy dreams. No! They believe that anything is possible, so they dream big! Huge!
My children had very imaginative dreams. They dreamed of being things like a party girl, a Christian singer, Winne the Pooh, or hosting a show on the cooking channel. They didn't concern themselves with the details or the how, they just dreamed!
Compared to my children, my own childhood dreams were not nearly as fanciful. I chalk this up to the strong C side of my personality that makes me a bit more serious and cautious. Thank heavens my D side is stronger and keeps me moving forward! In spite of that, I had a dream – I wanted to be the CEO of a major company.
That dream stuck. I went on to pursue a degree in Business and Economics, intent on taking steps in that direction. A couple of years after I graduated from college I got married and a few years later I became a mom. I was unprepared to  discover just how rewarding being a mom was; much more rewarding than any job I had had up to that point!
When my kiddos were small, I served on the staff of several churches – all positions that were "mommy friendly." I still craved doing something significant, so I started a business.
As my kids began heading off to college one by one, I rapidly realized that it was time to practice dreaming again! That's when everything I had done up to that point in my life all came together and I decided to pursue coaching.
In this season of life, I get to do something that I am passionate about and makes a difference in the lives of others and for the Kingdom. It has been harder than I imagined, and there are a myriad of things I have had to learn outside of my coaching skills to realize my dream, but I wouldn't change it!
I feel quite blessed – I am living the dream!
Dreams are powerful! When you begin taking steps toward your dream, the enemy hates it! He can't stand the thought of you making a difference or doing what you love. That's why he likes to mess with you in hopes that you will abandon your dream and settle back into the status quo.
The enemy likes to …
Make you think you are too busy to pursue a big dream or that you are not good enough for a dream of that caliber.
Keep plopping things in your life that keep you going in circles and believing that now is not the time. OK, so maybe we can't pin this one 100% on the enemy. Let's face it, you have some fears, and when those fears get triggered, it feels safer to postpone the dream, right?
The enemy wants to trick you into thinking you are not worthy of your dream. What if people knew you struggled with "X" or that in your past you did "that"???
Dreams are typically brimming with new and challenging things, hurdles to hop to get to the happy dream part. The first couple of obstacles are exciting, especially after you overcome them. But dreams take longer to realize than you would ever guess and you get weary and worn out along the way. Your excitement fades and you get down and discouraged. Maybe you even forget why the dream once seemed so appealing.
Even though the enemy likes to thwart your efforts in the dream department, God uses everything for our good and His glory! The one thing you can't do in the process of pursuing your dreams is let go of God. Your time with Him is your lifeline. You need Him to whisper the truth in your ear daily to help you remain focused on the "why" He planted inside you.
There is no one else who can do your dream. It is yours, and yours alone! You must trust that God will give you everything you need to embrace your dream.
And it is never too late to start dreaming!
When it comes to dreaming, have you gotten a little rusty? Has your grown-up side scaled down your dreams to a more manageable but far less impressive size? Let's face it, if God is in the mix, your dream won't be small. Oh no! It will be a big dream; it might even scare you.
Is it time to dream again? Here are a few ways to awaken that child-like dreamer in you:
1. Ponder & Pray
Consider the major events in your life that have been turning points. Those pivotal moments just might be a factor in your big dream! What are your strengths/talents and Spiritual gifts? What are you passionate about? How does your personality and/or thinking preference connect with your passion? What breaks your heart?
Clarify these things. Ponder these things. Most importantly, pray about these things. What is God whispering to about how all these things come together to create your unique purpose?
2. Brainstorm
Come up with 100 possible dreams that would make your heart happy. Write them down. Don't try to figure out all the details, or even determine if your dreams are possible. Just get them on paper. Think big and boldly!
3. Ask!
Yes, ask people who know you well, and that you trust, what makes you unique – different from others? What are some ways they imagine God using your uniqueness in a big way? You might be surprised what they reveal and how it might help your big dream take shape.
4. Journal
Put your dreams in writing, then, expand your dreams with questions like this: What would this dream look like if you…
Dared to dream bigger?
Knew you wouldn't fail?
Dreamed in light of your potential rather than your current abilities?
5. Create a Dream Board
Start collecting things to assemble on a dream board that reflect your skills, passions, experiences, Spiritual gifts, etc. Not only will the process allow you to tap into your creative side, but you will also have an amazing visual to help you imagine your dream.
Dreaming takes time. You will have to slow down and eliminate some things in your life to make space to dream. Why not invest time in dreaming that you are currently investing in worrying?
You don't have to have all the details figured out or know for sure your dream is possible. You just need know what the dream is and begin taking baby steps in that direction.
While it might be easier to play it safe and skip chasing your dream, you don't want to look back on your life with regret! What have you already waited too long to pursue?