6 Powerful Pulls that Challenge Your Peace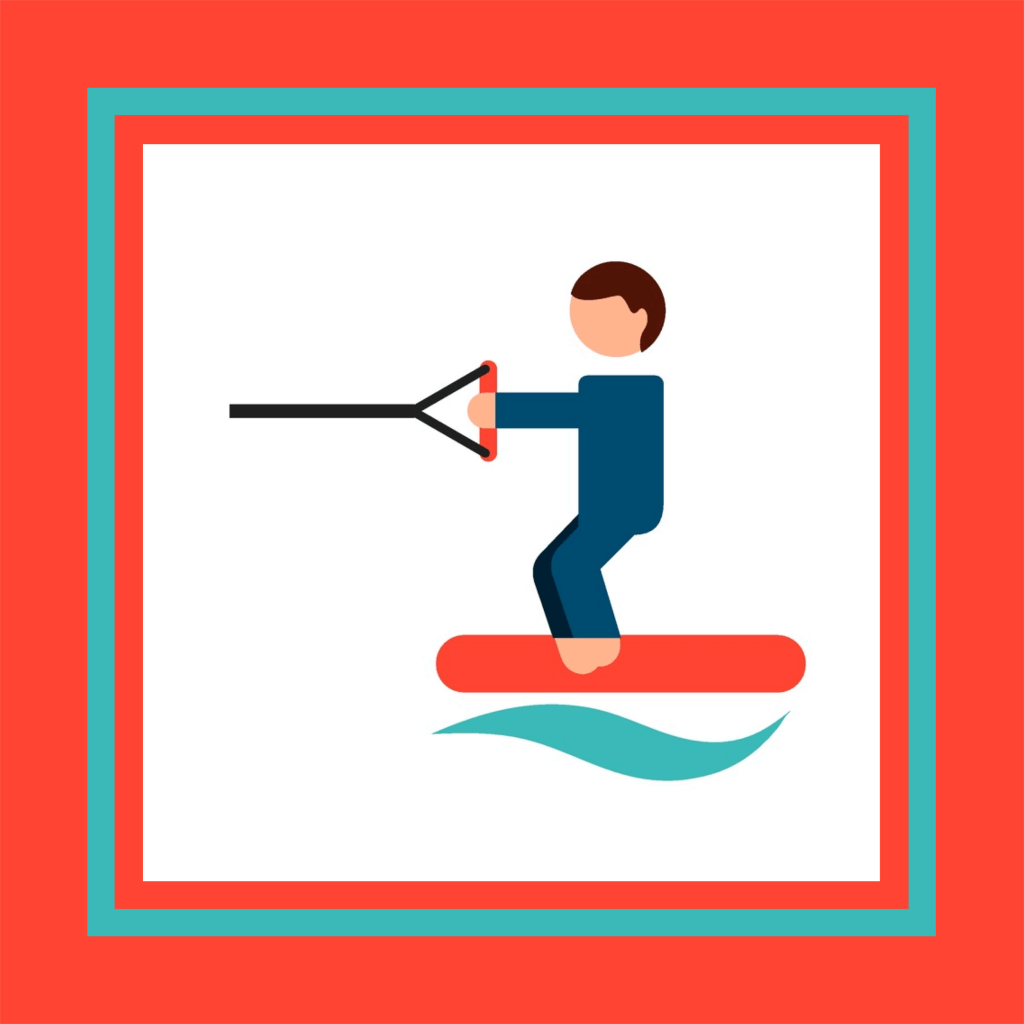 Ever feel like you are pulled in a million different directions? Stretched to the point of breaking? Overwhelmed?
That's how I felt on my first and last water skiing adventure.
To be fair, I am not much for water sports. That did not keep me from accepting an invitation to spend the day on a lake to water ski with friends back when I was in college. It seemed like a fun adventure at the time.
The best part of the day was hanging out on the boat and soaking up the sunshine. The water skiing part was an epic fail. I spent more time treading water than up on skis. I was sore for days. It was an experience that I have not cared to repeat!
I am still no water skiing expert, but thanks to the internet here are a few things I've learned that are necessary for successful skiing:
A skilled boat driver
Skis that fit well
The right form – Starting in a ball, standing slowing with knees bent, back straight, arms extended, and skis together. Eyes up. If your arms are not extended, you will not be able to adjust should the rope go slack.
Being relaxed – let the skis and boat do the work
Leading is a lot like skiing only you get a lot less wet! You need:
A skilled driver – that's God!
A purpose – something that fits you like a pair of well-fitting skis.
The right form – centered in Him, eye's up, and arms extended and prepared to adjust to the tension
To relax!
That sounds simple enough, yet there are pulls that you face as a leader that can wear you out, resulting in anxiety and frustration! Have you experienced any of these tensions?
1. The Tension Between Productivity & Rest
As a leader, you gauge the success of your day by how much you were able to get done. The more you are able to accomplish the better you feel. That task focus can really take a toll on relationships, not to mention put you on the fast track to burnout!
Taking regular breaks and enjoying the Sabbath to refresh and refuel will actually increase your productivity and allow you to get more done in less time. With breaks, you will spend a lot less time spinning your wheels.
Lean too far in the direction of rest, and you will not get results.
2. The Tension Between Goals & Surrender
Having goals helps you to focus and provides direction. That's a good thing! However, being so goal driven that you are unwilling, or unable, to surrender to God and His way of doing things – that's not so good!
God's timing is rarely our timing; His way – unorthodox and often seemingly contradictory.
There is a delicate balance between pursing goals and remaining surrendered to His will.
Remember, He is in control, He has your best in mind, and He is qualified to "drive" your life!
3. The Tension Between Strength & Weakness
Being strong – leaders enjoy that! Being weak, not so much! Yet scripture tells us that God gives strength to the weak! I don't know about you, but I need that supernatural strength!
While you have some amazing God given strengths, God will also call on you to do some things outside your strengths, and your comfort zone, as you pursue your purpose. It is in that place that you will find power and He will shine!
He gives strength to the weary and increases the power of the weak. Isaiah 40:29 (NIV)
4. The Tension Between Planning & Being
I am a planner. Lately God has been challenging my plans daily! Circumstances outside of my control have interfered with my plans more times than I can count in the last couple of weeks. How do you respond in those moments? Do you buckle down and get more determined to force your plan to happen or are you able to relax and just be trusting His plan?
I am learning to be. Just be. No striving – just trusting!
I am enough already, He won't love me more. What others think of me – that doesn't matter.
5. The Tension Between Success & Obedience
The world's way of judging success depends on things you can measure: wealth, accumulation of nice things, status, fame, etc.
God's view of success is different. He longs for you to savor His love and that His love would urge you to obedience. Often times being obedient does not make you look like you are "successful." In fact, it can make you look downright foolish in the eyes of some; all the more reason for Him to be at the center of your life. That's what will keep you upright even when things get wobbly!
6. The Tension Between More, More, More & Less
Leaders can be role hoarders. Rather than delegating, you think you can do tasks quicker and better. You take on another board position, speaking engagement, or new product -whatever the "more" is in your world, because you view it as a great opportunity. It doesn't matter that you can barely handle what you already have going on.
And you are less, and less effective!
While taking on more can make you feel successful, it rarely pans out that way. Narrowing down your focus and putting more effort into fewer things yields better results. Saying "no" is hard! You might have to turn in your "busy badge" and practice setting boundaries. Talk about tension!
I left out one little detail when it comes to skiing: Practice! Yes, it takes practice, and so does managing the powerful pulls in life and leadership that prey on your peace and compromise your effectiveness.
A little bit of tension is good. It can make you stronger. Too much tension wears you out and steals your peace.
Where in your life or leadership are you feeling the pull?