13 Amazing Signs YOU Have Abundance Thinking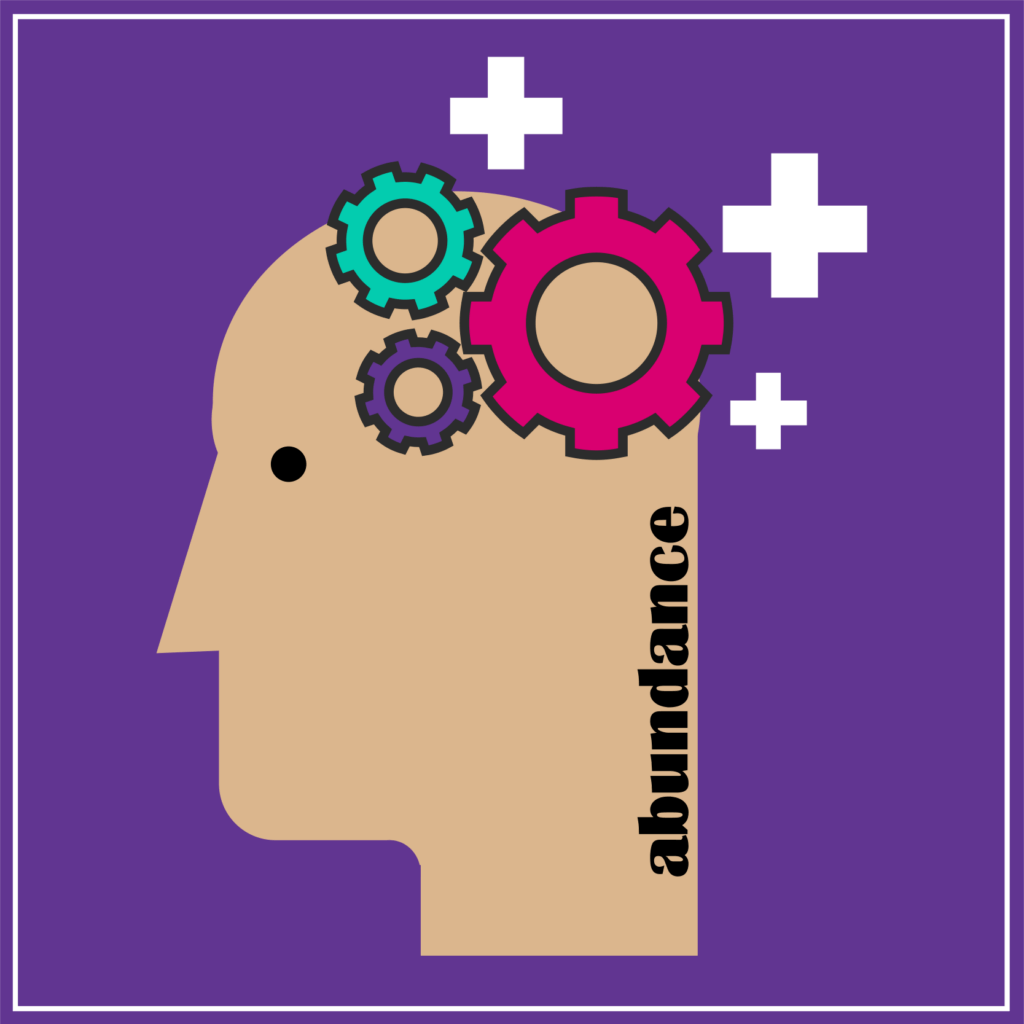 Believing that there's more than enough is what abundance thinking is all about. That simple perspective makes a valuable difference in how you navigate life!
Operating out of the belief that there isn't enough is scarcity thinking. The feeling of lack is the overarching theme – the belief that you aren't enough, that resources are scarce and so are the opportunities that are available to you. That perspective also has a significant impact on the choices you make and the way you do life and work.
Your mindset is one of your greatest assets. In order to successfully do life and work, an abundance mindset is a must! At the root of an abundance mindset is the deep understanding that you are abundantly loved by God. In fact, there's nothing you can do to make God love you more than He already loves you! His love is unconditional – not something you have to earn. And He lavishes that on you – are you soaking it in?
Examples of Abundance
Scripture tells us in John 10:10 that Jesus came to give us abundant life – a life brimming with what you desire most. That doesn't necessarily mean that God's going to lavish you with millions, luxury cars, or a fancy house. What it does mean is that He's more than able to give you what you need and often a little extra!
When Jesus did something, He wasn't stingy! He demonstrated His ability to provide abundantly when He turned water into wine. Not only was the wine dramatically better than the wine originally served at the wedding, but Jesus also made 6 pots of wine that each contained 20-30 gallons of wine. That's a lot of wine!
When Jesus fed the 5000 men (plus women and children) with 5 loaves and 2 fish, there were 12 baskets leftover. Jesus not only satisfied their hunger, but went above and beyond! (Matthew 14:13-21)
On another occasion, Jesus fed 4000 men (plus women and children) after blessing seven loaves and a few small fish. Once again, He didn't just feed the folks that were following Him that day, Jesus fed them AND there were seven baskets of leftover – seven LARGE baskets!  (Mark 8:1-10)
Jesus provides generously; He does not compromise on quality.
Don't Be Confused!
Don't confuse abundance thinking with prosperity thinking. Abundance thinking is focused on the fact that God is more than able to provide what you need – really need, not what you think you need. Prosperity thinking on the other hand is about believing that God rewards your faith and hefty tithing with financial blessings.
God isn't less concerned about whether or not we enjoy a life of luxury. He's already given us what's most valuable – the opportunity to be forgiven of our sins and the ability enjoy a relationship with Him – with the God of the universe who is the same yesterday, today, and forever!
What God is concerned about is your heart; your motivation. His desire for you is that you would reflect Him in the unique way that He designed you to, and when you do reflect Him that way it brings Him the glory He deserves. The emphasis is on His ability to be what you need and more! When we walk in that, we have confidence that there's more than enough to go around!
Here are some of the amazing signs that you are operating out of abundance thinking:
1. You Are Generous
You don't hoard your resources – your time, money, and talents. While you may give sacrificially at times, you extend that same generosity to yourself as well so that your ability to be generous is sustainable. You are willing to share ideas, offer help, and contribute to the success of others.
2. You Are Fearless
It's normal for humans to experience fear. however, fear doesn't have to limit you. When you feel the fear and move forward anyway abundance thinking is at work. Failure, mistakes, your imperfections, the disapproval of others, – it's all good because you know that whatever happens that God's got you! Whatever comes your way – you make an effort to see the opportunity, what could be!
3. You Take Risks
Scarcity thinking whispers "play it safe," but that just keeps you stuck. Taking risks encourages you to depend on God and to learn and grow! In fact, whatever God has for you in this life, I promise it won't happen in your comfort zone!
4. You Are at Peace
Yes, sweet peace! Feeling stressed is rare. You know who you are and whose you are. You are not worried about having enough time, money, work, clients, customers, opportunities, fun, etc. You don't need to strive or live beyond your limits. Instead, you are at peace because you know that God will take care of you; He's always working on your behalf even when you can't see it.
5. You Are Comfortable in Your Skin
No matter how others behave – you stay true to who you are – you operate with integrity. You appreciate the personality, gifts, quirks, and talents that God's blessed you with. You don't have to compare yourself to others or try to be like them. You are enough in spite of your imperfections.
6. You Take Responsibility
When you do something wrong or hurtful, you don't blame or make excuses. You take responsibility and do what's necessary to make things right. After all, you know how much grace, mercy, and forgiveness that God's extended to you. How could you not extend that freely to others?
7. You Take Time to Rest
Scarcity thinking keeps you busy, busy! With abundance thinking, you know that a rested you is a better you, so you recognize your limits and honor them. You maintain healthy boundaries. You take breaks throughout the day knowing that they will enable you to focus better and be more productive. You have a rhythm of rest – ways that you slow down daily, weekly, with periodic vacations times when you step away from work to breathe. You take the Sabbath seriously.
8. You Go Slow
Some of us are fast paced by nature, so slowing down is challenging, but the benefits of taking life at a slower pace demonstrates that you believe there's enough time.
Maybe you naturally do life at a slow, methodical pace, and picking up the pace a little, just a little, is what demonstrates abundance thinking. After all, you have what you need – no need to research endlessly, have everything planned out, or perfect! It's plenty good enough to move forward.
9. You Value Learning
The best learning happens when we make mistakes or experience failure IF we let them teach us. If fear of failure, perfectionism, and other scarcity thinking is at work, we miss out on learning and the chance to grow!
10. You Make Time with God a Priority
Abundance thinking keeps your priorities front and center, so spending time with God doesn't get crowded out. Instead, you linger with the One who loves you, provides for you, guides you, and so much more. Why would you want to miss out on that?
11. You Are Grateful
You appreciate the little blessings that come your way as much as the big ones – the gorgeous sunrise, a tender moment with your two-year-old, or the smile of a stranger. You are mindful of all you have rather than all you lack.
12. You See the Beauty in Others
Scarcity thinking causes you to compare yourself to others and hone in on all the ways you fall short. Abundance thinking sees the beauty in others and frees you to compliment, encourage, and value who others are – their gifts, talents, skills etc. There's no competition – everyone is on their own journey and different places on the journey too! In fact, it makes you smile when others shine!
13. You Trust & Connect with Others Easily
When you are confident and operate in a trustworthy manner, you don't have to be suspicious of others – that's abundance thinking at work! Sadly, approaching people with suspicion never leads to a genuine connection.
According to Scripture, it's the generous sower that reaps generously!
Remember this: Whoever sows sparingly will also reap sparingly, and whoever sows generously will also reap generously. Each of you should give what you have decided in your heart to give, not reluctantly or under compulsion, for God loves a cheerful giver. And God is able to bless you abundantly, so that in all things at all times, having all that you need, you will abound in every good work. 2 Corinthians 9:6-8 (NIV)
It would be nice if you were 100% an abundance thinker. Reality is that you are somewhere on the continuum between scarcity thinking and abundance thinking. The question is, do you know where?