The #1 Reason You Never Reach Your Goals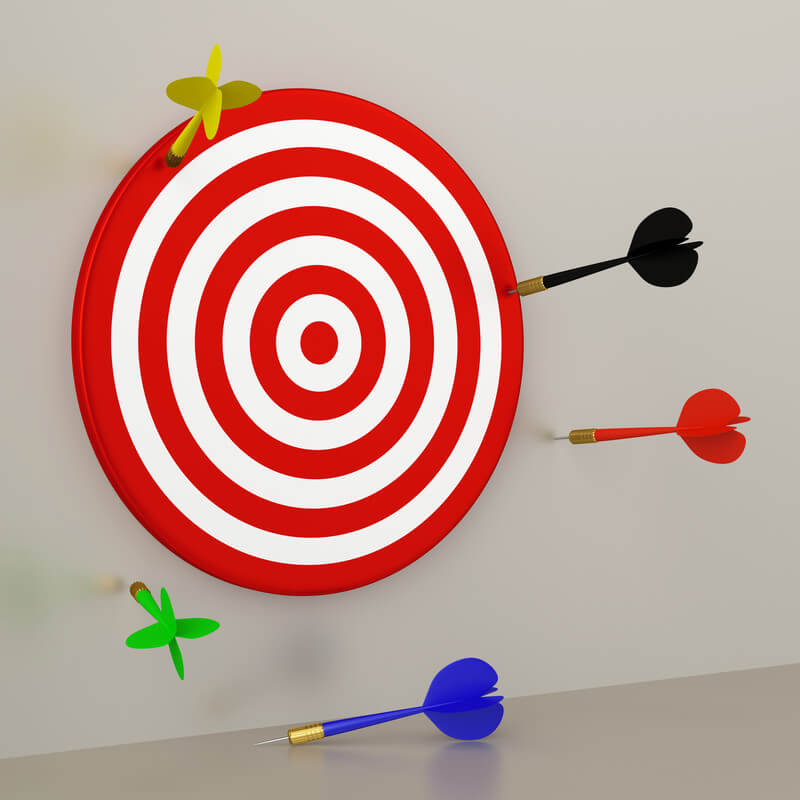 January is the perfect time to set personal and professional goals! Setting goals – that's the easy part! Reaching them – that's a different story.
So, what keeps people from successfully achieving their goals? They fail to maximize their time! And sadly, if you peel away the layers, you'll find that a lack of valuing yourself is a major contributor. Think about it…
Mothers exhaust themselves caring for everyone else, while neglecting themselves.
Fathers work long and crazy hours to provide, while simultaneously disconnecting from the very ones they love and are providing for.
Leaders strive, wearing themselves out, modeling habits unworthy of following.
Entrepreneurs get caught up in creatively making their business work, while failing to apply that same creativity to their personal lives.
Reaching your goals is not about working harder and harder! It's not about sacrificing personally to succeed professionally. It's about THRIVING personally and professionally in a way that allows you to achieve your goals. The only thing that endless pushing does is wear you out!
What if you valued yourself – really valued yourself? Would you still feel the need to push so hard? Would you feel compelled to push to impress? Think about it, what are you trying to prove?
If you really want to reach your goals, it's time to work smarter, not harder! When you truly value yourself, you will make time and space for the activities that energize and fuel you so that you can do what's necessary to reach your goals. When you know how deeply you are loved and valued by God, it changes the way you do life!
In the hustle of life, it's easy to get things backwards, to strive, and ignore what provides the energy to accomplish your goals.
TIME
As you think about your goals, consider them in the context of TIME. Here's what I mean…
T = Target – How can you reach your goals if you don't know what they are? Your goals give you direction.
I = Infrastructure – Without the right support and structure, it's tough to accomplish your goals! That's why it's important to have systems, processes, structures, routines, habits, etc. in place that will enable you to successfully reach your goals.
M = Mindset – Your thinking is a major obstacle! Unless you are thinking in a way that that supports your goals, you, and everything in-between, you will struggle to accomplish your goals! Even if you have "T I & E" in place, but don't have the "M" for mindset, the odds are that you won't successfully reach your goals!
E = Energy – Sadly, this is the area that gets overlooked first when life gets crazy. And it's what you need most to energize and sustain you during challenging times. To work at your creative best, you must be consistently engaging in activities that energize you!
What's energizing is different for everybody. For me, activities like reading, spending time with family or friends, creating something, exercising, and a massage are just of the few of the activities that I find energizing. And the more you can weave these activities into your routine, the better!
Don't Undermine Yourself!
Without grasping the depth of God's love for you and understanding that you are highly valued and worthy, you will continue to neglect investing in the activities that are energizing to you. That perspective will also undermine your mindset and prevent you from putting into place the infrastructure you need to enable you to successfully achieve your goals. That's why the number #1 reason you don't reach your goals is that you don't value YOU.
When you don't value YOU, your Fear Monster wins! He wants nothing more than to keep you stuck and incapable of operating in who God created you to be!
It doesn't have to be that way! Make it your goal this year to daily focus on how God unconditionally loves you! Then, no matter what your goals are, challenge yourself to…
1. Be Honest
Where you are right now is the result of how you use your TIME. Even after an unexpected year like 2020 with all sorts of outrageous circumstances, the way you execute your TIME will either help or hurt you.
Be brutally honest and ask yourself…
What keeps you from…
Spending intimate time with God daily?
Exercising regularly?
Eating healthy?
Practicing healthy self-care?
Valuing (and loving) yourself as much as you do others
Creating routines?
Stepping out of your comfort zone and taking more risks?
Embracing the habits that will serve you best?
Establishing boundaries?
Pursuing what you REALLY want?
If you don't take the time to identify the what's driving your behaviors and address them, nothing will change.
2. Put Your Goals In Writing
It's easy to drift and forget your goals during the course of a year – especially when life takes unexpected twists and turns. That's why it's important to put your goals or targets in writing. And don't stop there! Be sure to keep them in a prominent place – or several places!
I like to keep my goals in front of me in multiple places. I keep one printed copy on my on my desk under a clear desk protector and another copy in the back of my dot journal where I regularly review it as I plan my day.
A common mistake I see people make is attempting to reach too many goals at one time. I encourage you limit your goals to 3 at one time. You may want to assign the various areas of your life to a specific month or quarter. For example,
January – February: Health & Well Being
March – April: Work/Career/Purpose
May – June: Emotions, Growth/Intellect
July – Sept: Fun/Relaxation
All Year: Spiritual Life
October – December: Relationships
All Year: Finances.
3. Focus on Action
Unless you identify the everyday actions steps that will enable you to reach your goals the odds of you reaching them are slim! Here are a few examples:
If you want…
New clients, how many people will you reach out to daily?
If you want to lose 20 pounds, how will you change your eating habits and how long will you exercise daily?
To implement a new project, how will you break it down into daily action steps?
To earn a new certification, how many days a week will you need to study for one hour?
The more you break it down into small action steps that you can easily check off and track your progress, the better! Repeating your action steps will make reaching your goal easy. And remember, doing something towards your goal is always better than doing nothing!
4. Create Accountability
It takes time to reach goals – especially big goals! Discouragement often creeps in along the way. If you really want to achieve your goals, having someone to cheer you on and hold you accountable make a difference. Be sure that it is someone you trust – a spouse, a friend, or a coach! They may also have helpful insights or suggestions on ways of doing things that you might not think of that will enable you to speed up your progress.
5. Evaluate Along the Way
It's much easier to course correct and make adjustments to how you are going about reaching your goals when you take the time to evaluate, plan, and strategize. Determine a rhythm that works well for you – daily, weekly, monthly, or quarterly.
You might also consider doing a KISS review. To do that, think about what you need to…
K – Keep
I – Improve
S – Start
S – Stop
6. Reward Yourself
Reaching goals has built-in rewards or benefits, although for some, that isn't enough to keep you going. If you are chasing a really big goal, create milestone rewards as well as a finish line reward. Your reward will be most motivating when it is a healthy splurge – something that you would not normally indulge in.
If rewards aren't motivating to you, be sure to celebrate your achievements in a meaningful way.
7. Connect With God
They say you become like those you spend the most time with! Who better to resemble than the One who loves you most? There's nothing better than spending time with God to help you remember that you are loved and valued! Connecting with Him also helps you maintain a healthy perspective and encourages you to rely on Him as you progress towards your goals.
Make this the year you value yourself enough to do what it takes to reach your goals!
What will you do differently in the coming year to help you reach your goals?
Originally posted on 1/20/15, this post has been revised and updated just for YOU!