What Are You Really Hungry For?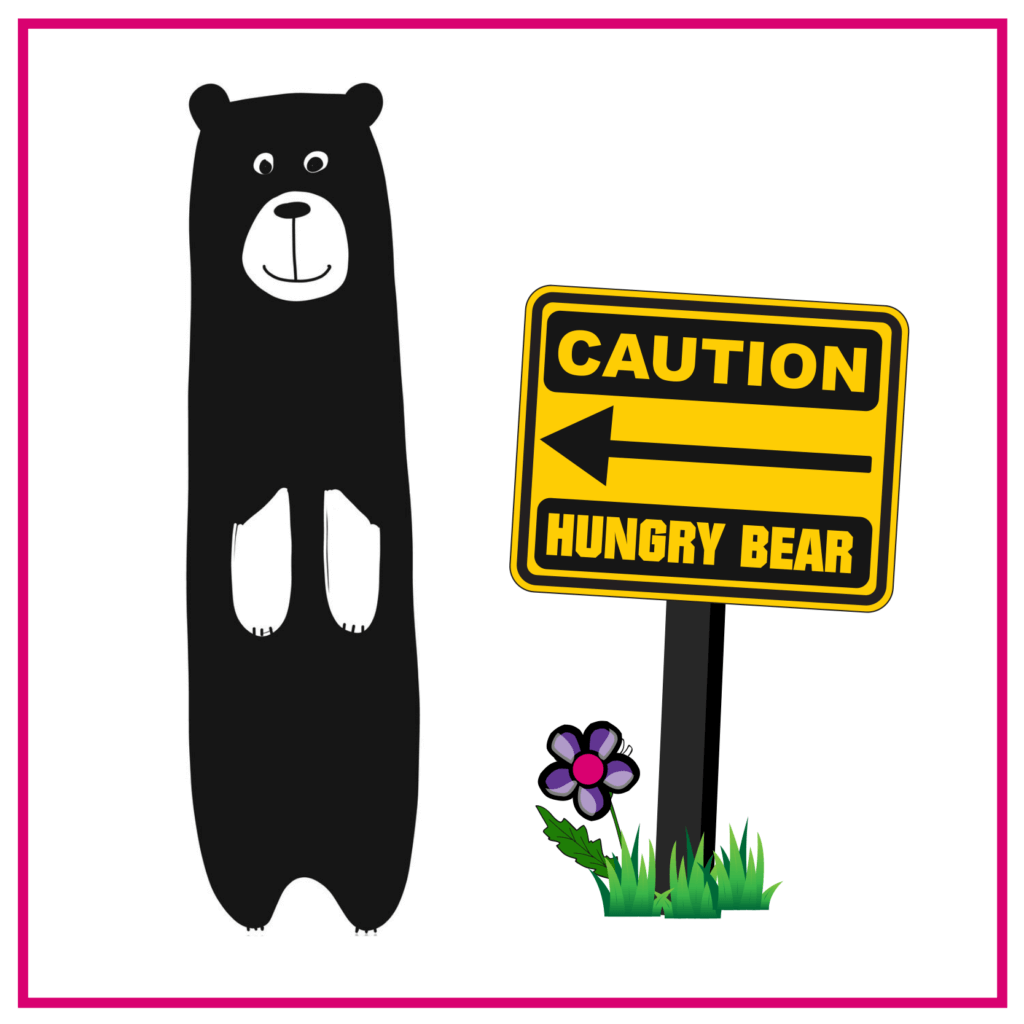 Are you hungry for…God?
It's not hard to tell when I'm hungry! I tend to get very quiet, my brain stops working, and concentration escapes me. And like a bear foraging for food, I get cranky! It's not a pretty sight! When my family sees the signs, they run for cover.
During our first year of marriage, my hunger issues created quite a few challenges. I'm not like my husband, who is able to go days without eating. He struggled to understand my incessant need to eat. Pausing to eat really hampered his style. He didn't appreciate being slowed down. Lunch? Who needs lunch?
Thankfully, now that I'm a little older (and maybe a little wiser), I've better at managing my hunger issues and my husband has gotten much more understanding of our differences. One thing remains the same – I am better off when I eat regularly, and so is everyone around me!
My youngest grandson (as of right now – grand #6 arrives any day now) seems to have a metabolism like mine. He will be two soon and frequently wakes up in the middle of the night starving. He's been known to gobble up half a dozen sausage links and a banana. And that midnight snack doesn't curb his desire for breakfast either! The midnight meal thing doesn't bring my daughter much joy, but then neither does a cranky creature!
Regularly eating healthy meals goes a long way towards enabling you to operate at your best. Yet when life gets demanding, there's a tendency to skip meals or to resort to quick, unhealthy options. Keep that up and it WILL take a toll on your health!
The Power of Feeding On…
In the same way, feeding on God's Word and engaging with Him also makes a remarkable difference in how I show up personally and professionally. For many years, I skipped my time with God on Saturdays so I could sleep in and then enjoy time with my family. Worthy endeavors, but my attitude on Saturdays was terrible. It became abundantly clear to me that I was exhibiting the symptoms of being spiritually hungry. I couldn't afford to skip even a day!
Here's the exciting thing: when I take time daily to feed on Him, God has a way of showing up in real and meaningful ways, my perspective is better, and I tend to make wiser decisions. It's just a more life-giving way to start my day.
Over the years, my time with God has looked different depending on the season of life I'm in. At one point when children were young, I held off spending time with God until after breakfast so my kids could observe me spending time in the Word. After a couple of weeks, I invited them to connect with God and His Word on their own to start their day and I resumed my normal practice of connecting with God first thing in the morning.
There are all sorts of ways to engage with God – the options are endless! What works for you? Do you enjoy worship music and pouring your heart out to God? Is digging deep and studying scripture meaningful to you? Or is memorizing scripture and dwelling on it your thing? Maybe you find nature the ideal spot to meet with God.
If you like variety, perhaps every day is different. If you are eager to explore your own way of connecting with God, I recommend Sacred Pathways by Gary Thomas.
Here's How I Spend Time With God
For the last several years my own time with God has looked like this:
Listening to an Abide mediation before I even get out of bed.
Reading the Bible – I alternate between a book in the Old Testament and a book in the New Testament. Right now, I'm reading Titus, and when I finish that I will begin Deuteronomy. I also read my way through Psalms and Proverbs over and over again because they always speak to me. I don't worry about reading through the Bible in a year. I'm more focused on digesting what I'm reading and listening to God.
Reading a Devotional – I switch this up all the time. Sometimes it's an actual devotional. Other times it just a Christian book on a topic that's relevant to my life. Right now, I am reading Jesus Lives by Sarah Young. Short and sweet but deep.
Practicing Gratitude – I jot down at least five things I'm grateful for in my Prayer Journal as I reflect on the previous day. I also thank God for the ways He helped me the day before. That helps me to be mindful of how He is working in my life.
Planning my day – Yes this is actually a part of my time with God!
Journaling my prayers – This helps me stay focused and I enjoy going back to see the ways God has answered my prayers.
My Prayer Journaling Schedule
Each day I focus on praying about a different aspect of my life…
Sundays – my country, city, and its leaders
Monday – my immediate family including my husband, children and their spouses, and grandchildren
Tuesday – my extended family
Wednesday – my church and its leaders
Thursday – my friends and their needs
Friday – my friends and their needs
Saturday – whatever is on my heart
While this is my guide, if something is on my heart, I don't let my schedule prevent me from sharing it with God.
God often whispers, and sometimes shouts, much needed words of encouragement during my time with Him. He urges me to stay on the path even though it often seems like nothing is happening. He gives me direction and ideas that end up saving me hours of frustration. And He feeds my soul!
Find What Fits YOU!
How I have chosen to start my day with God might not suit you at all. I share it merely to give you a glimpse of what it looks like for me. As an empty nester, I have the luxury of a slow start to my day. Your stage of life may be different. And your unique personality and interests will color how you connect with God. The point is to make space for Him, not to make it a rigid, must-do thing, but to hunger for that time together like you would anyone you loved and adored. Your time of connecting with Him is the foundation of your life and work. It is what enables you to stand strong.
The more demanding your life and/or career is, the more you need time with God. I know full well how valuable time is. It's a mystery, but God's economy of time is very different from yours and mine! When He's the priority in your crazy schedule, He has a way of working out the details and giving you that time back. I've experienced this amazing phenomenon over and over again.
Hungry? Ready to make spending time with Him more of a priority?
1. Just Do It!
There will never be a time that makes sense or seems possible. You just have to start.
2. Start Small
Spending some time with God is better than no time with Him. If you take the first step of carving out a little time for God, it is easier to extend that time. And just for the record, normally it takes me about an hour to do what I described above. Sometimes longer, sometimes I abbreviate to fit the time available to me.
3. Trust God!
One of the reasons you skip time with God is because you don't think you have enough time. It's a big step of faith to set aside time for Him. What if everything else is taking longer because you aren't spending time with Him?
4. Let Go!
It feels good to be in control, and some days you even feel like you are doing a pretty good job of running the show. Letting go and allowing God to take charge is scary. But, what if spending time in His presence and allowing Him to be in control enabled you to move forward and accomplish more than you ever dreamed possible?
5. Try It!
I dare you! Try regularly spending time with God and see what happens!
How has regularly spending time with God impacted your life personally and/or professionally?