How to Increase Gratitude & Beat Stress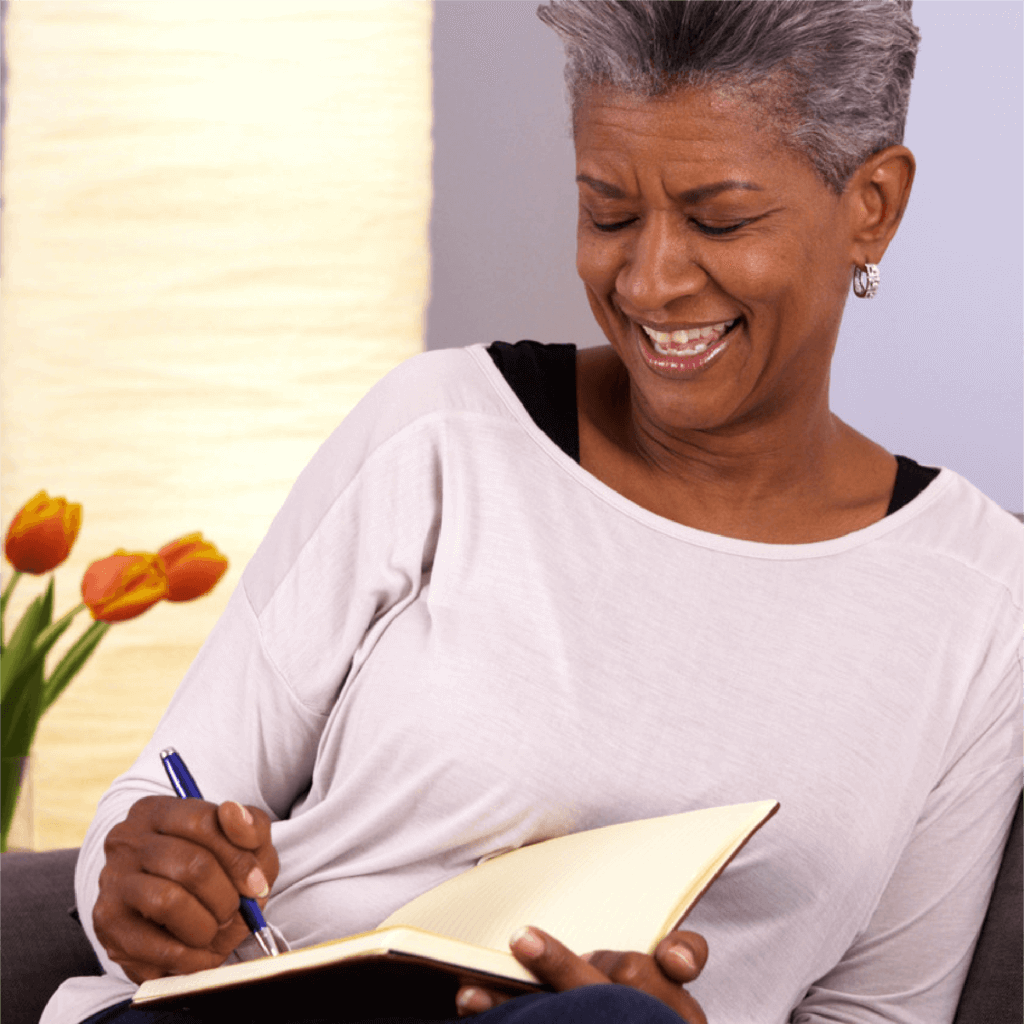 Throughout the year there are seasons when the activity level rises: the holidays, before school starts and wraps up – even tax season can make for extra work personally that can be stressful for you as a leader. Extra activity can also be created by unexpected circumstances – good or bad!
There are also seasons during the year that leading naturally takes more out of you than normal: leading up to a fundraiser or event, launching a new product, or attempting to hire that right person, to mention just a few.
And there are ways you contribute to your own stress as a leader:  taking on more than is reasonable even for superman (or superwoman), trying to do it all because you're a control freak, or not taking the time to develop the skills you need to lead more efficiently.
If there was one secret I wish leaders knew, it would be that taking time to pause, reflect, and refocus is not only necessary, but critical to your health as a leader. It's hard to do anything well without health!
Sometimes you have to slow down before you can speed up.  Journaling helps you do just that. It forces you to slow down, face reality, and focus. That's hard for some, but hang on – there are some powerful reasons to set aside the time to make it happen.
Journaling…
Improves your immune system
Increases cognitive function
Enables you to focus
Helps you connect to your feelings
Decreases health issues like asthma, arthritis, anxiety, cancer, chronic pain, etc.
Releases negative thoughts
Provides an outlet for difficult emotions
Promotes problem solving
I'd say those are some powerful motivations for a leader, wouldn't you? And journaling is ridiculously cheaper than doctor visits, drugs, or taking time off and more fun! There are even more benefits to journaling that I've shared in more detail here.
Have I convinced you to make journaling a regular part of your life? There are so many ways to walk it out, surely there one that appeals to you.  I dare you – give it a try!
Journaling becomes a whole lot easier when you to tie it to some other activity you regularly engage in. For example, you might tie it to your devotional time in the morning or make it a part of your wind down time before bed. Perhaps it's the first thing you do when you get to the office or the last thing you do before you leave. Does the idea of dedicating one, two, or more of your lunch hours each week to journaling excite you more? Pick a time that works for you and, schedule it on your calendar. Be committed to that process!
It's an illusion that you can run like the wind 24/7. Without time to pause, reflect, and refocus, you will be unprepared to handle the critical every day issues that a leader faces.
There are a variety of ways you might consider going about the journaling process once you've landed on when you'll make it happen. And remember, you don't have to do it the same way every day! You can vary your approach according to your whim, mood, or needs of the day!
Here are a few options to consider:
1. The Gratitude Journal
I know – it's nothing new, but it is incredibly easy and effective when it comes to shifting your perspective in a positive ways. Simply list five things you are grateful for, and don't just list your new shoes, your paycheck, and so on. Spell out the reason – why are you thankful for those shoes or that paycheck. Challenge yourself and include those not-so-fun items in your life, like the flat tire you had. Look for the good; what you are thankful for in hard situations as well.
2. Gratitude Prompts or Challenges
There are dozens of prompts and challenges out there to help you broaden what you're normally grateful for. Google it!
3. Gratitude Rotation
Pick a different area of your life or work to focus on each day or week. For example…
Monday: Work or your purpose
Tuesday: Relationships
Wednesday: Emotions/Growth
Thursday: Finances
Friday: Health
Saturday: Leisure/fun/hobbies/etc.
Sunday: Spiritual Life
4. Dot Journal
Perhaps you are more into lists, precision, or "getting fancy." Then dot journaling might be the way to go. Dot journals are inexpensive and there are a host of stencils and templates to make your journal a work of art! A quick search on Pinterest and you'll see the possibilities are endless!
5. Pick an Angle
Of course there are endless angles you can journal from. Here are just a few…
Consider writing an emotion at the top of the page and then exploring everything that comes to mind around that emotion. You'll be surprised at what you discover.
The quick assessment: What's working? What's not working? What needs to change? I use this "angle" of journaling at the end of each month to help me stay on track and make adjustments so that I can reach my goals. I do something similar at the end of the year.
Challenges or obstacles – ask yourself "What am I learning from this challenge?"
What was the best part of my day? or What I REALLY need/want is…
Doodle Your Gratitude – Maybe words aren't your thing. Doodle – express yourself in a more creative way.
6. Journaling Books
Maybe you just want something quick – something that's already laid out for you. In that case, here are a few journals that might appeal to you:
7. Apps!
And for the Tech savvy…
What's the best journaling option for you? Experiment and find out! It's worth making the effort. I know you will enjoy all sorts of positive results!
If you already journal, how has it benefited you?
If you don't journal, what keeps you from journaling?