The Wonderful And Crazy Thing About Contentment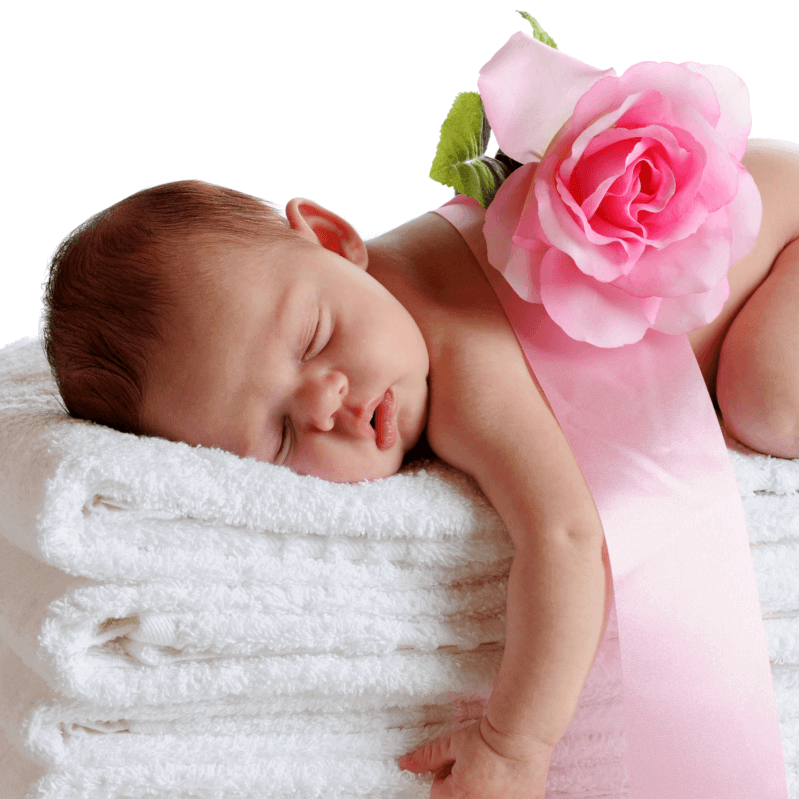 Contentment – seems to be elusive in today's society. Would you describe yourself as content?
If you've ever observed a sleeping baby, they are a beautiful example of contentment. As I've had the privilege of watching each of my six grandchildren sleep when they were babies, it has always captivated me! They exhibit a special kind of beauty when they are sleeping. Whether they were snoozing in my arms, on my son's chest, or nestled comfortably in their mama's arms, they were the perfect picture of contentment. If only that lingered!
In today's world, contentment is rare. Advertising intentionally tries to trigger discontent, enticing you into thinking you need more, something different, or something better!
Social media also has a way of arousing the desire to compare yourself to others leaving you feeling better about yourself than you should or causing you to feel like you don't measure up.
Toss in a frantic life and it all adds up to being discontent! Very discontent.
Being discontent is not a very satisfying way to live.
Not A Worry!
A well-cared for sleeping baby hasn't a worry in the world. They aren't anxious about where their next meal will come from or if they will get enough. Concerns about how significant, beautiful, or successful they are never enter their mind. They are at peace with the world.
Babies eventually stir and cry when they are hungry, need a fresh diaper, or their older sibling shows their love a bit too aggressively. That's normal! Once their needs are met, however, they settle back into that contented place.
I imagine God wanting us to be more like a sleeping baby: relaxed, content, and fully trusting that our needs will be met.
"Enjoying a state of happiness and satisfaction" is the dictionary definition of contentment. Are you enjoying a state of happiness and satisfaction in your life and work right now?
Contentment In Difficult Seasons
I won't speak for you, but I confess that sometimes even when my needs have been met, I'm not always content. God and I have had some serious conversations about contentment over the years…
How can you be content when your daughter is chronically ill?
Or when you've made a major move and don't know a soul you can call on when your daughter has another episode and needs medical attention?
Is it possible to be content in the midst of battling Lyme disease?
Or when your business or job aren't going quite the way you'd planned?
There are so many seemingly impossible circumstances that don't lend themselves to being content, yet Paul too faced some rather dire circumstances and was still able to say "I have learned how to be content with whatever I have." (Philippians 4:11)
Signs of Discontentment
Discontentment shows up in a variety of ways. Here are just a few:
A grumpy or negative attitude
Restlessness
Perpetual busyness or working too much
Lack of interest in hobbies or passions
Inability to relax or rest
Boredom
Here's the crazy thing about contentment:
1. It's About Trust
True contentment is not dependent upon ideal circumstances. It's not dependent on possessions or power. It's about trusting the One who loves you most and letting your faith in Him override your fear.
When unsettling events enter your life, like loss, medical issues, or problems in your life or work, you have a decision to make. Will you trust God in this place or will you let fear consume you? Will you focus on the negative or will you relax, trust God is at work, and settle in to the ways He is urging you to grow?
When you are confident in God's love for you, it changes your perspective. It allows you to see the ways He's working on your behalf and in spite of how things might look. He's still in control, and He sees the bigger picture and knows what's best.
2. It Has Nothing to Do with Circumstances or Stuff
It is easy to fool yourself into thinking that you will be content when you…
no longer have health issues
have a better/different job
are married
have kids
are able to buy a house
make more money
lose 20 pounds
get a new truck
are out of debt
have a better wardrobe
have more clients
and your husband have a better relationship
_________________ (Fill in your own circumstances.)
The truth is that when you finally have whatever you've been longing for, there will be something else that surfaces that is missing or that you want to be different. The trick is to learn how to be content no matter what's going on and that's possible when you stop wanting what you don't have and appreciate what you do have.
3. It Is Not Being Complacent
Contentment is not about you giving up, settling, or being complacent. Contentment is about accepting where you are right now and trusting that God will help you get where you need to be. It's about proactively partnering with Him in the areas that need to change like your attitude, habits, goals, or thinking.
Where might you need to get proactive?
4. It Is Rooted in Gratitude
When you are truly grateful for the person God has created you to be, and the ways He has blessed you, contentment follows. Discontent arises out of dwelling on what you don't have.
5. It Leads to Success
Believe it or not, success never leads to contentment, yet contentment leads to success. When contentment rules, you begin operating with an abundance mentality. At the heart of discontentment is fear and a scarcity mentality.
When you are content, you are able to properly focused on your purpose. Your priorities are in alignment with His. And you are confident in His provision. That changes your beliefs and attitudes making a positive difference in everything you do including how you view success.
No Quick Fix!
When it comes to contentment, there's no quick fix or easy button. It is a process. Some days you might feel more content than others. The good news is that the more you get to know Him, the more that you trust Him. And the more that you trust Him, the more you will be able to relax and rest in the way my sweet grands did as babies, knowing that God's got you.
From that place of ease, you will be able to give yourself permission to be content right where you are today! It will enable you to flourish even when your circumstances aren't ideal. And getting back to that contented place when I drift will happen quick and quicker! That's progress!
I'm just as happy with little as with much, with much as with little. I've found the recipe for being happy whether full or hungry, hands full or hands empty. Whatever I have, wherever I am, I can make it through anything in the One who makes me who I am. Phil 4:12-13 (MSG)
 So be content with who you are, and don't put on airs. God's strong hand is on you; he'll promote you at the right time. I Peter 5:6 (MSG)
What crazy thing have you noticed about contentment in your life?
Originally posted on 4/11/17, this post has been updated and revised just for you!