Quit Your People Pleasing Ways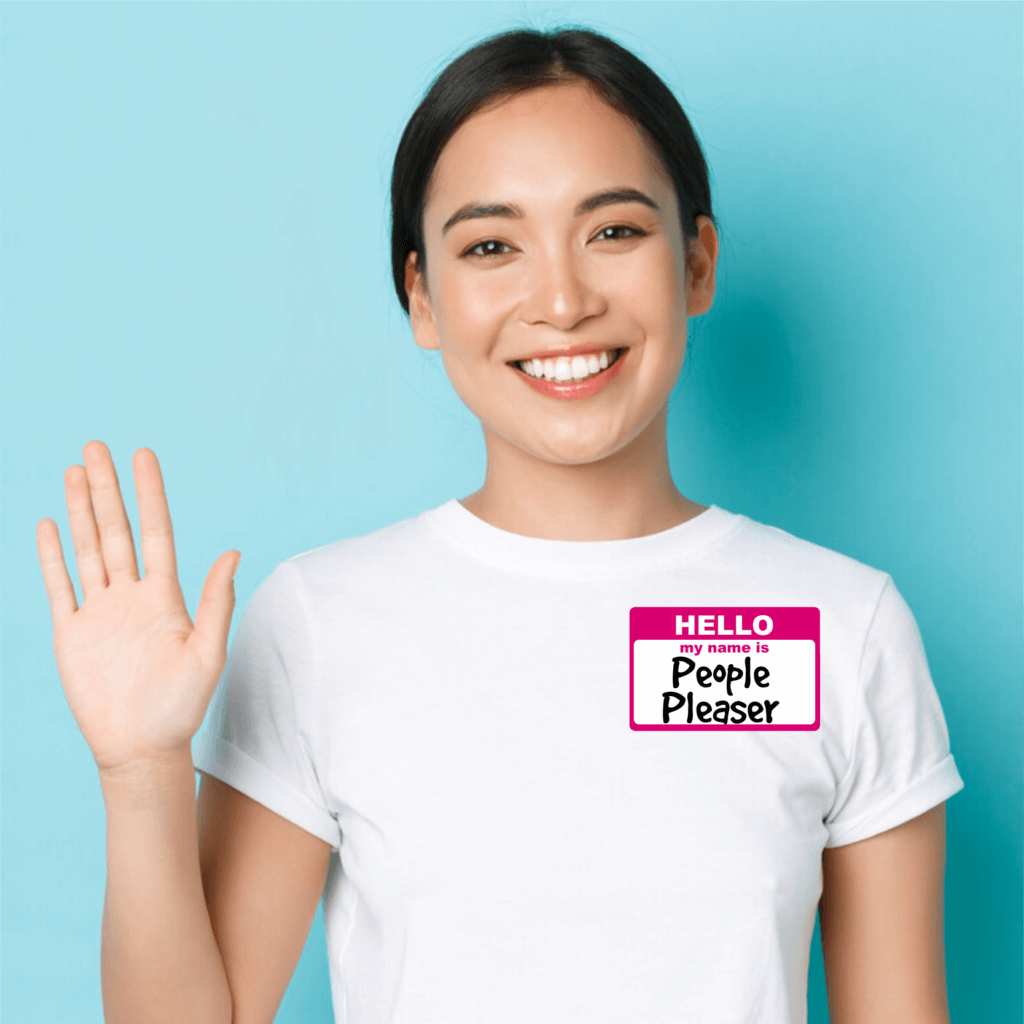 People pleasing rarely leads to the perks you think it will. As I mentioned in last week's blog, people pleasers suffer some pretty significant loses!
If you are a people pleaser, you've probably discovered by now how exhausting it is to try and make everyone happy. Not to mention just how tiring it is to be overextended. Over time, that begins to feel normal, but it's not.
Because people pleasing is rarely sustainable, how do you shift from being a "People Pleaser" to being a "People Lover"? You do it by…
1. Owning it!
In the words of Dr. Phil, "you can't change what you don't acknowledge!" The first step to leaving your people pleasing ways behind is to admit that you've been operating that way in your life and work.
Are you ready to own it?
2. Becoming More Aware
While people pleasing may feel familiar to you because you've approached life and maybe even work that way for so long, yet it's time to stop operating on autopilot and pay attention to the motivation behind the choices you're making. It's time to get brutally honest.
Are you doing what you do because it's right for you or because you think it will make someone else happy?
3. Uncovering the Unmet Need
This may take a minute. You probably put everyone else's needs ahead of your own. It's worth investing the time necessary to uncover what you really need.
Here are some areas to explore:
What are you lacking in your life?
What needs are not being met?
What role does your Fear Monster play in your people pleasing?
Many times, the desires that you have are desires that only God has the ability to meet? Hard as you try, pleasing others will never meet that need.
4. Zeroing in on Your Identity in Christ
It's impossible to be all things to all people, and thank heavens you don't have to! God is the only One to aim to please – and not in a pleasing sense, but in an obedience sense. You want to focus on who Jesus is and imitate Him; become more like Him. That means getting in the Word. Meditating on scripture, and choosing to believe what God has to say about you.
How are you walking in your identity in Christ – living out who He says that you are?
5. Journaling
Mending your people pleasing ways requires that you take steps to reconnect with the real you. One fantastic way to do that is journaling. It's a powerful way to connect to your thoughts, feelings, explore, and so much more! Not quite sure what to journal on? Try this 30-Day Feelings Challenge.
6. Setting & Maintaining Boundaries
The concept of boundaries is often foreign to a people pleaser. In fact, you may be operating under the misconception that boundaries are mean or that if you set boundaries, people won't like you. You might be surprised to discover that as you begin to put boundaries in place, people might balk at first because it is so outside of their experience with you, but ultimately, they will respect you more.
Take the first step and dig deep into that concept with an open mind by reading or rereading Boundaries by Henry Cloud and John Townsend.
7. Expressing!
Finding your voice again takes Time! Allow yourself the space to practice expressing how you truly feel. Make an effort to be kind too. Give yourself permission to say "No". Ask for what you want – which means you first have to know what you want! Communicate your boundaries. Share helpful feedback.
What have you NOT been expressing?
8. Practicing What it Looks Like to Love YOU!
Each day is an opportunity to practice self-care – loving yourself enough to give yourself what you need. From that filled up place, you'll be better prepared to help and serve others – not please others, but to serve them.
Everyone is different. What translates into being self-care for me, might not be self-care for you. Do you know what brings you joy? What rejuvenates you?
For me it is a variety of activities from reading, gardening, puzzling, coloring, crafting or creating, and spending time with the treasured people in my life. What is it for you?
Maybe it is time in nature, a hike, or a picnic. Or maybe it's a massage.
Not exactly sure what self-care looks like for you? Here are 119 Ways To Practice Self-Care.
Of course, navigating the above steps won't happen in a straight line. You'll take a few steps forward and several steps backward and then do it all again and again. But along the way you'll find yourself doing less and less people pleasing and a whole lot more people loving!
The nifty bonus to intentionally focusing on these eight steps is that your confidence grows along the way! Now that's a happy perk and motivating reason to ditch your people pleasing ways!
How would your life and/or work be different if you were more confident?