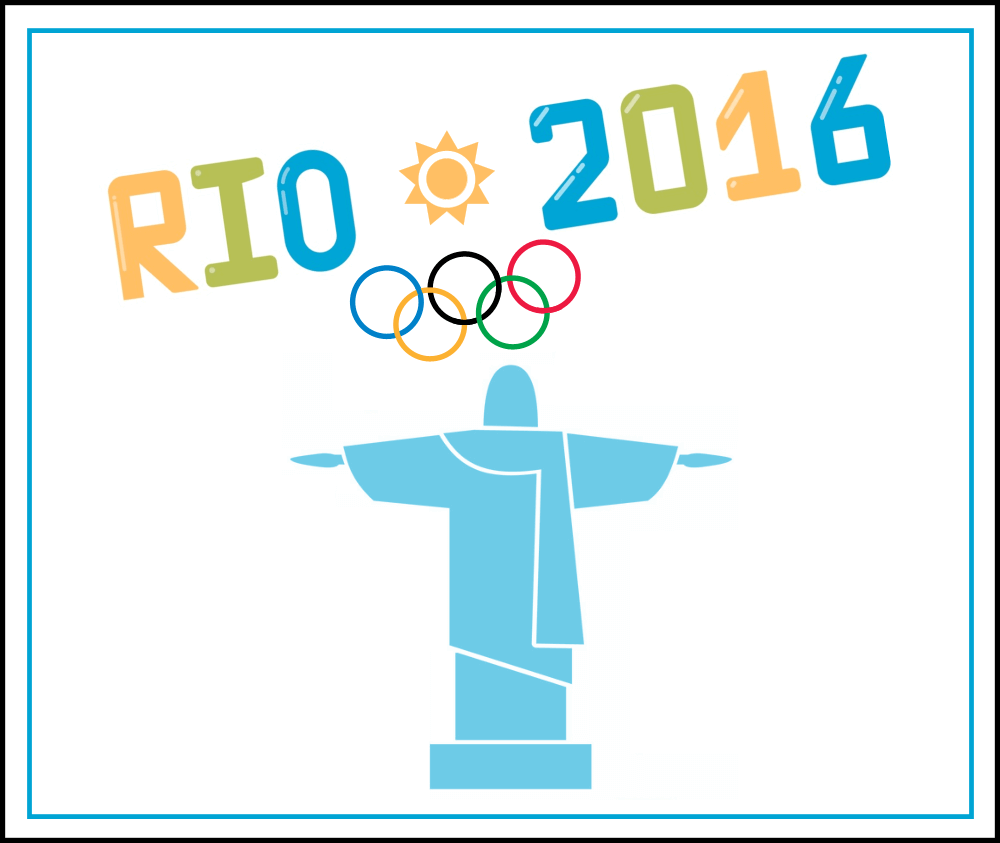 Growing up, my family had a tiny, and I mean tiny, black and white television that mostly lived in the closet. Assuming all went well in a week, we were allowed a whopping hour of TV – an hour my siblings and I chose very carefully!
And then there were those years when the Olympics were on and the TV came out of the closet for an extended period of time. And yes, I say years, because when I was a kid both the winter and summer Olympics were held the same year. I have fond memories of watching the performances of Peggy Fleming, Dorothy Hamill, and Nadia Comaneci. No doubt there were others, but these three women linger in my mind.
Compared to my days of viewing the Olympics in black and white, the level of competition has significantly increased. The powerful personal stories behind the competitors – that has not changed. Each person's story is unique, and inevitably contains struggle, sacrifice, and a whole lot of determination!
As I have been watching the 2016 Olympics in Rio in glorious color on my flat screen, the personal stories have once again struck me. There is much to gain from observing people who have pursued their big dream and succeeded – especially when they have overcome significant obstacles!

While there are numerous stories to choose from, I want to highlight three, and what I find motivating about these Olympians.
1. Kristin Armstrong
Even though Armstrong won gold medals in Cycling Time Trials in two previous Olympics, I confess I would not have recognized her name. In fact, I wasn't even that familiar with Cycling Time Trials where riders start at intervals and are racing against the clock rather than each other.
Armstrong finished the 29.9km Olympic course in Rio in 44:26.42, giving her a third consecutive gold in Time Trials the day before her 43 birthday. She was the oldest woman competing by seven years!
By the age of 17, Armstrong had become a junior Olympian in swimming. In college she was a distance runner. She later competed in triathlons, including the Hawaii Ironman World Championships.
In 2001, while competing professionally in triathlons, Armstrong was diagnosed with osteoarthritis in both hips. Because she was no longer able to run, her days as a triathlete came to an end.
Armstrong didn't let that obstacle stop her. She turned her focus to cycling, where she went on to win World Championships in Cycling Time Trials in 2006 and 2009 and Olympic gold in 2008, 2012, and now 2016. Interestingly enough, she qualified for the Rio Olympics in my own town of Chattanooga!
In addition to cycling, Armstrong is the mother of six-year-old Lucas, a dedicated swimming instructor/coach, and is committed to providing help and support to those who suffer from arthritis.
What stands out to me…
Armstrong's osteoarthritis diagnosis could have ended her athletic pursuits. However, Kristin used that obstacle to lead her to three gold medals so far, and a passion for supporting others who suffer from the same condition. That's someone who turns obstacles into opportunities!
Armstrong has not let her age hold her back! Determined to compete, she pressed on and won gold in Rio one day shy of her 43 birthday. She is the oldest female Olympic cycling champion. That's inspiring!
Armstrong's determination to compete in cycling while being a mom. Armstrong described the journey to this gold medal as "the most difficult journey" of the three. From the smile on her face, I think the hugs from her son following the race made it that much more worthwhile!
And just for the record, Armstrong is not Lance Armstrong's ex-wife. She is married to Joe Savola.
This past week, Simone Manuel became the first African American woman ever to win gold in an Olympic individual swimming event. Manuel tied for the gold with the Canadian teenager Penny Oleksiak in the 100m freestyle event.
Neither Manuel nor Oleksiak were expected to win the race. The race favorites were Australian sisters, Cate, who holds the current world record, and Bronte Campbell. That didn't stop Manuel from racing like she could win!
Swimming is not the only sport Manuel has played – it is just her favorite! She began swimming at the age of four. Along the way, she began to realize how most of the other swimmers didn't look like she did.
According to a 2010 USA swimming report, 69% of black children do not know how to swim, compared to 42% of white children. Some of the factors that contribute to fewer blacks swimming are less access to pools, having parents who can't swim, and the lack of black swimmers as role models. It is a trend set in motion dating back to the days of segregated swimming which continued through the 1960s.
Currently, Manuel is attending Stanford, which she chose because she knew it would be a challenge and because she liked Stanford's values. Her desire is that people would see her as a black swimmer, not the black swimmer.
What stands out to me…
Manuel did not let being different become an obstacle that stopped her from doing something she loved.
Her passion for swimming to allow her to break racial barriers – it was a byproduct rather than a goal.
Manuel has not shied away from doing hard things!
Johnson, the younger of the two, started diving when he was seven. At twelve, he suffered a life threatening and life changing injury while practicing a reverse 3½ somersault in tuck position when his head hit the diving platform and His scalp was nearly ripped in half. Falling 33 feet into the water below motionless. If it wasn't for the quick thinking of his coach, he might not be alive! He was given 33 staples and a tube to drain out the chlorine. Johnson still struggles with memory problems as a result of that fateful dive.
Ironically, the very dive that caused his injury has become his best dive!
Before this injury took place, Boudia, 17 would drive Johnson, 10, and Mary Beth Dunnichay, another Olympic diver, the 45 minutes to diving practice.
Boudia faced his own challenges including drinking, smoking and severe depression. He even contemplated suicide!
This year in Rio they snagged the silver in synchronized 10m platform diving.  They attribute their success to the fact that diving, or even an Olympic medal, is not what defines them. What defines them is their identity in Christ!
What stands out to me…
How God is always at work in our lives, even when we are carpooling giggly young divers!
Both Boudia and Johnson faced obstacles that could have been their excuse for no longer diving and yet they did not let that hold them back.
Truly understanding who you are in Christ takes the pressure off because you will still be the same person even if you don't win a medal, or like most of us, even make it to the Olympics!
What have the athletes from the Rio Olympics taught you? How can you apply those lessons to your life, leadership, or the things you are pursuing? How do they inspire you to overcome obstacles and keep working towards your goals?