8 Ways to Sabotage Your Amazing Big Dream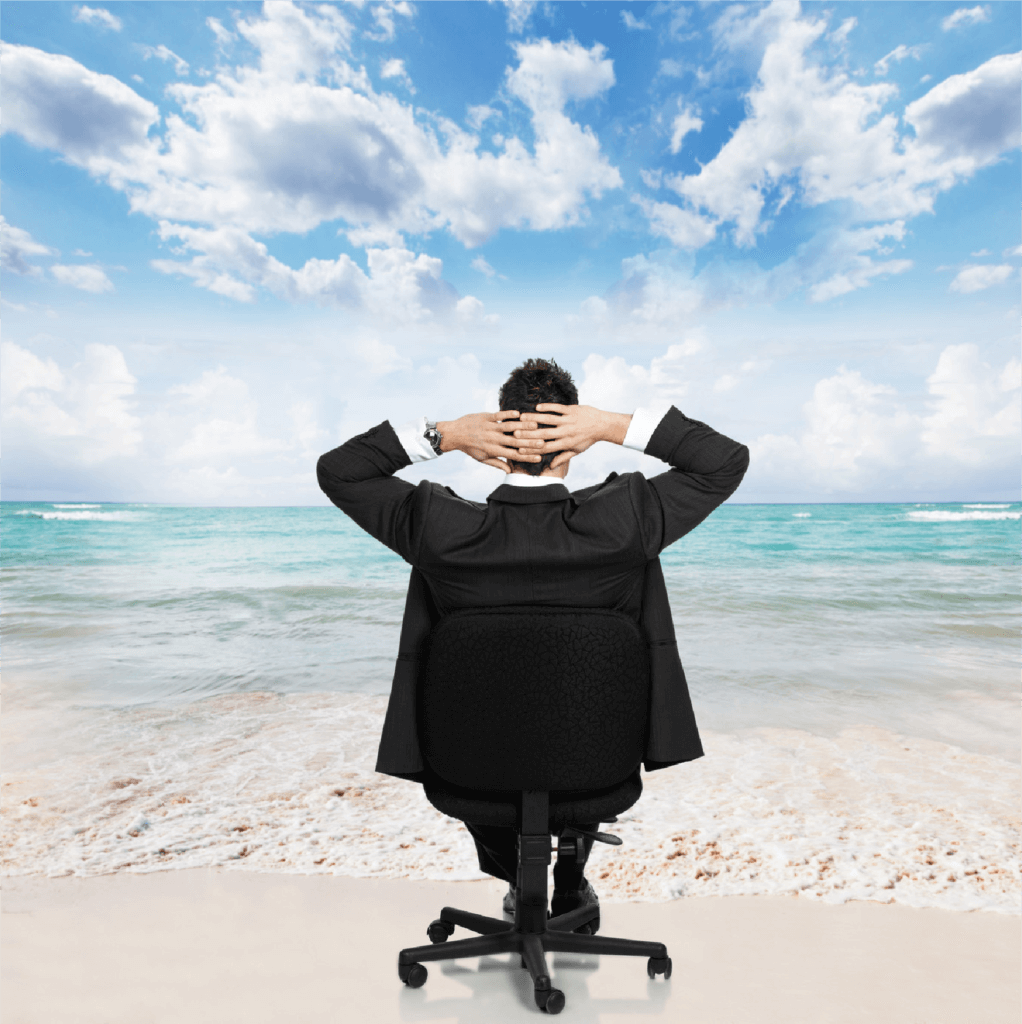 What's your big dream – that thing you truly long for? Maybe it's something so big that you've yet to articulate it out loud.
Dreams are personal. They come in all shapes and sizes. And they hold a special place in your heart. Your dream might be to…
Start a business
Get a promotion
Lead a company or non-profit
Run a marathon
Buy a house
Travel the world
Start a family
Write a book
Skydive
Learn to paint, speak another language, or play an instrument
Get a degree or certification
Make a difference via speaking, writing, starting a non-profit, teaching…
A Personal Dream
In my free time I enjoy doing creative projects. Because my work schedule is full, I have to be intentional about carving out time to bring the ideas in my head to life. That's why a few years back, I arranged a craft day on a Saturday with my daughter and my now daughter-in-law. Not only was it a chance to enjoy some sweet girl time, but I would finally be able to paint the picture that had swirling in my mind. I envisioned it hanging above my mantel.
Before the big day, I dutifully painted the background. That allowed me to dive right in our girl's day and tackle the fun part – the poppies and a modern flourish. I'd never tried the kinds of flourish I had in mind, but was excited to try. It would make the picture more contemporary and stylistically right for the space above my mantel. The poppies turned out amazing! I was more than pleased. The flourish – well that was disappointing. VERY disappointing!
Time did not allow me to complete the painting that day. It was discouraging. I was tempted to give up and yet I had high hopes that the picture would complete my mantel decor.
It took me a little time to resume working on the painting. I wasn't even sure how I wanted the painting to look minus the original flourish. Eventually, I painted over the sad flourish and added the finishing details. In the end, my poppies painting turned out better than anticipated!
The reality is big dreams don't always pan out the way I think they should. My dream painting would have remained unfinished and tucked away in the basement. And the spot above my mantel blank or filled with a substitute for my dream! It took great determination to complete the painting.
My "dream painting" experience didn't go to waste. It exposed some of the ways you and I can sabotage ourselves in the process of pursuing our dreams. Here are seven ways you might be sabotaging your dreams:
1. Surrendering to Obstacles
My original vision for my mantel painting included poppies and a modern flourish, but that's not how it ended up. When the flourish didn't pan out the way I'd envisioned it I had a choice to make. I could view it as the end and give up, or I could view it as an invitation to something more creative and better. There's no denying the flourish fail slowed me down, but it didn't stop me!
There will be obstacles! Expect them. Plan for them. But don't let them crush your dream – instead allow the obstacles to ignite your creativity. How you choose to look at obstacles and respond to them – that's what makes all the difference.
2. Never Starting
While your dream may be crystal clear, getting there is quite a different story! Knowing where to start is hard! It's easy to think there's just one path to accomplishing your dream; one right way to make it happen. That kind of thinking is paralyzing. And if you fear failing, or strive for perfection, chances are good that you will do nothing. And it's hard to realize your dream without taking action.
Remember, doing something is always better than doing nothing! It's better to make a few mistakes and learn some valuable lessons along the way than to never get started. Not starting guarantees that you will never see your dream become a reality.
Without attempting the painting in my head, my mantel would be bare!
3. Stepping Out Too Soon
Maybe getting started isn't your downfall. Perhaps you're eager, but missing the key information, lack experience, or need resources. Maybe the season of life you are in is not the right timing. As a result, you find yourself wandering aimlessly, distracted, and never making concrete progress towards your dream.
Perhaps if I had taken the time to practice and perfect the flourish for my painting prior to attempting it on my canvas, my painting might have more closely resembled the picture in my head. Practice is powerful!
4. Getting Stuck
Maybe you prefer to have all the details in place before moving forward. Having a picture in your head is too vague for you.
When viewing things from a distance, the level of detail is minimal. You can tell it's a building, an animal, or a car. It's only as you get closer that you are able to distinguish the finer details. The same is true when pursing a big dream. As long as you have some clarity, start heading in that direction and as you get closer, the details will become clearer.
5. Perpetual Planning
Some people describe themselves as planners. Others as spontaneous, go with the flow types.
Planning is good. Perpetual planning with no action – not so good!
If you are one who loves researching, exploring the options, and talking to experts you run the risk of getting so caught up in the planning process that you never actually take action. And until you take action, I promise, your dream will remain a dream!
6. Sprinting
Big dreams are exciting! Your enthusiasm around your big dream might cause you to hustle like crazy to get 'er done! The problem is that the pace you start out with is not sustainable. Soon you find yourself too frazzled and burned out to pursue your dream.
Taking steady steps in the right direction increases your chances of reaching your dream. The bonus: you'll have plenty of energy afterwards to actually enjoy your accomplishment!
7. Funky Thinking
When it comes to turning your dreams into a reality, the way that you think makes or breaks you! There are all sorts of self-sabotaging thoughts you might have swirling in your head.
Self-doubt tells you that you are an imposter – just pretending to do something you have no business doing. Self-doubt causes you to bend and flex to the opinions of others. It tricks you into thinking that success is impossible and failure is inevitable.
Unworthiness – you don't deserve your dream.
Your Fear Monster – He's your fiercest foe!
8. Going It Alone
Attempting to do something big solo is ambitious, but not prudent. You will be able to accomplish more in the long run when you enlist the help of others – an expert, coach, those who will encourage you, and those who can help you get it done!
My painting – that's was a small vision. The dreams and visions that God gives us are typically huge! They are God-sized – something that we can't do without His help. The mere magnitude of your dream may scare you. It won't come to fruition overnight. Dreams take time, preparation, and a willingness to trust God.
Beware! Be on the lookout for the ways you might be sabotaging your progress. Along the way you will make mistakes – mistakes that allow you to learn and grow. Stay alert!  Take time to remember what compelled you to pursue the big dream in the first place.
What's your big dream? How are you sabotaging your progress?