Sustainability – The Key to Avoiding Dashed Dreams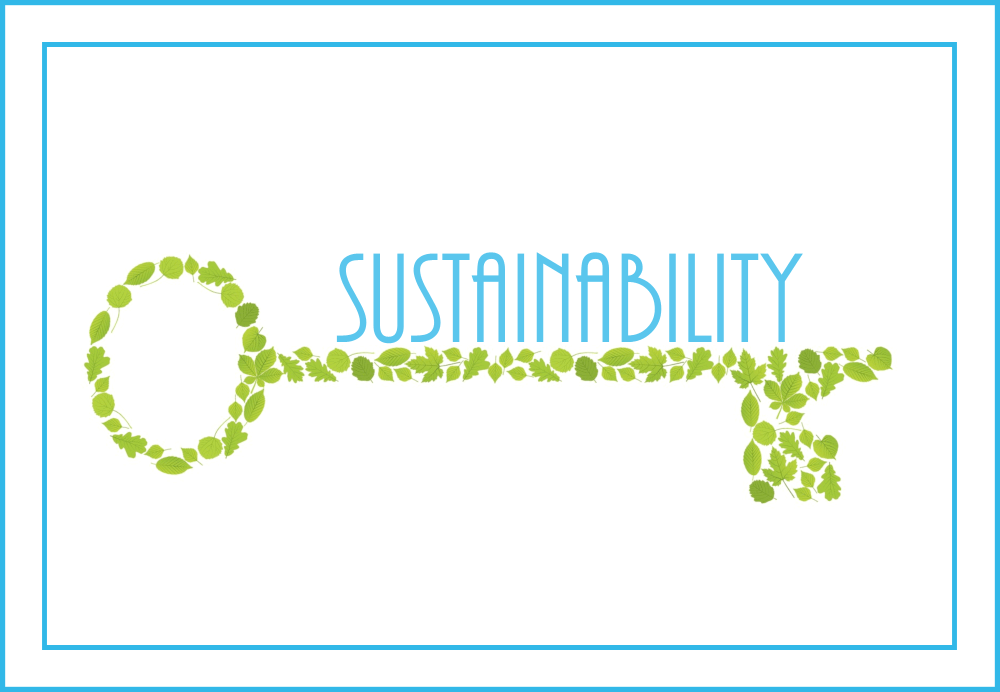 These days, we hear a lot about sustainability and living a green lifestyle. Being wasteful is frowned on while being efficient is celebrated. The driving force behind sustainability is a better future.
Sustainability applies to your dreams too! It is a significant factor when it comes to pursuing your purpose, big dream, or giant goals! In order to accomplish what you have set out to do, you must do it in a way that is sustainable.
When you set out on a new adventure, you don't intend to overcommit yourself or hope that you will end up overwhelmed.  No, you set out eager to make a big dream a reality; to make a difference. Whatever it takes – you are willing to do it.
In your excitement you add tasks, more tasks, and feel like you are working hard. Soon you discover that while you are passionate about your big dream, you are not as excited about doing some of the challenging things that you must do in order to realize your dream. It becomes clear that you had absolutely no clue what your big dream would require.
Your passion can wane as reality sets in, so to combat that feeling you keep doing the easy things that make you feel like you are being dutiful. They just aren't the things that are going to make your big dream a reality!
So back to those "challenging things," the character building things – you can't bypass that part of the journey. No, you must travel through it. It is what prepares you to fully walk in your big dream with credibility. It is the part of your journey that lies outside your comfort zone!
As you consider your big dream, you might be tempted to think that maybe you misheard God's plan for you. You begin to doubt.
God doesn't promise easy, but He does promise that His load will not be burdensome. It will be sustainable- especially when you partner with Him! If it was easy, you would forget to lean on Him and, He longs to be a part of all that you are doing!
He has something specific in mind for you to do – something that is meaningful to you and makes a difference for the Kingdom. That doesn't necessarily mean that you will be a missionary, write Christian books, or be a pastor. It means that God has a unique way for you to influence others using your specific gifts, talents, personality, etc. that will provide you with an opportunity to be a light and make a difference!
And whatever that thing is, it will be possible to do it in a sustainable way. That's just how God does things. You may still have to work hard, be persistent, and overcome significant challenges, but it will be sustainable.
When it comes to pursing your purpose, big dream, or new adventure in a sustainable way, keep the following in mind:
1. Your Priorities
It is easy in your excitement to let the pursuit of your big dream crowd out other priorities. The time you are investing towards your big dream can easily infringe on your time with God, your relationships, or even taking care of yourself. Soon you are skipping sleep, workouts, and eating on the run. And leisure time – what's that? Can you relate?
You are an integrated creature! Neglecting important areas of your life will have a negative impact on your big dream. Don't fool yourself into thinking you don't have time to slow down and maintain your priorities. The truth is, if you don't, it may actually prevent you from reaching your big dream!
2. Your Values
Your big dream is no doubt connected tightly to your values in some way, yet you may be tempted to compromise your values as you chase your dream.
Compromising your values is a tip off that something needs to change.
I encourage you to take the time to identify your values – having clearly defined values can be a huge help in make great decisions! Unsure of how to go about identifying your values? Contact me! I'd love to share a values exercise with you!
3. Your Resources
Your time, money, and talents are limited. You need to use them well. That means you will be faced with some tough choices. Great leaders are able to let good options go so that they can pursue the best options.
Set defined work hours.
Take the time to create systems or processes upfront so that you aren't starting from scratch every time you do something. While it takes more time now, it will save hours down the road.
4. It's a Journey
A journey starts off with preparation – planning and packing. While you don't need to know all the gory details of the trip upfront, you do have to know a few key things, like where you are going. Without that information you won't know what to pack. A journey towards your big dream is no different. You could say that this prep work is the foundation of your journey.
Typically a journey is long – you have to pace yourself. Trying to get too far too fast will cause you to burn out and give up.
If you want to arrive at your goal and still have energy, it is better to take small steps. Lots and lots of small steps! It is those consistent every day little steps of action that will allow you to arrive at your goal with energy leftover.
There are no get rich quick plans or instant successes! Remember, it is a journey – so why not enjoy the process.
5. Evaluate
Along the journey, it may be necessary to make some course corrections. Perhaps as you get closer to realizing your big dream you see it taking shape differently than you originally expected. That's OK! That's why you want to be regularly evaluating your progress!
And along the way, you will add more and more responsibilities so it is important to take time to determine things that you need to…
Delegate – what can you give to someone else to do because it is not the best use of your time, gifting, or strengths? I know – not easy for those of us who like to be in control!
Drop – what are you doing that just doesn't make sense to do anymore? I know – it can be hard to let go!
Delay – what are you doing that can wait? I know – in our microwave culture, patience is not something we enjoy!
Realizing your big dream hinges on your ability to pursue it in a sustainable way. It demands that you rely more on Him and less on you. When the burden becomes cumbersome and unsustainable – that's a clear sign that something needs to change!
How sustainable is your approach to your purpose or big dream? When it comes to keeping things sustainable, what causes you to take on more than you should? How does that impact the other areas of your life?