6 Steps to Becoming a Leader Others Want to Follow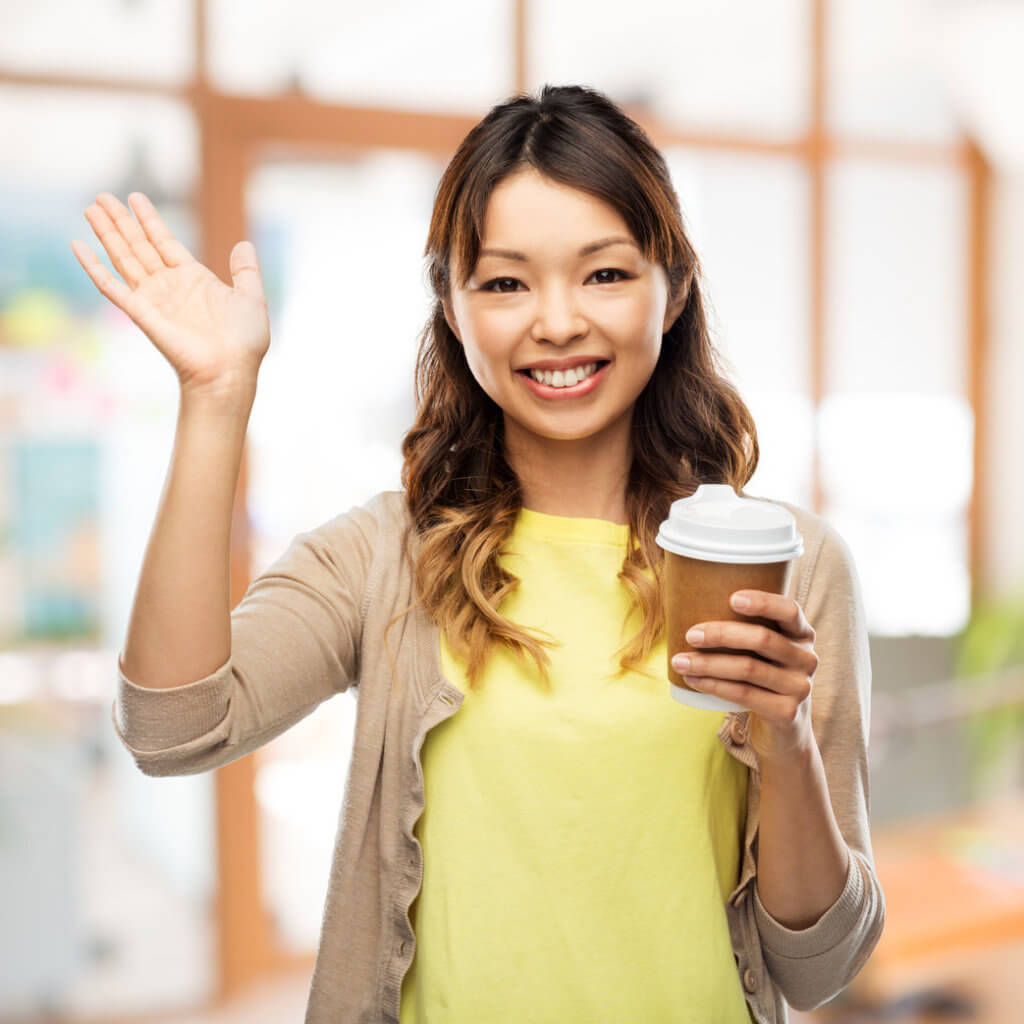 I am a wave-with-a-smile kind of gal. On my daily walks in my neighborhood, I make it a habit to initiate a wave and smile to everyone that passes by. This has not always been the case.
In the past, I have been a wave-with-a-smile-if-you-waved-first kind of gal like Mr. Frank (not his real name), a lovable but crotchety older gentleman in my last neighborhood that shared my love of walking. He would complain daily about how unfriendly everyone in the neighborhood was each time we crossed paths. One day I finally asked Mr. Frank, "Do you wave and smile at everyone you see while you're walking?" His answer was no.
I used to be like Mr. Frank waiting for others to initiate first and when they didn't, I was disappointed and hurt. It would tap into my Fear Monster of "not mattering" and I probably engaged in some Mr. Frank-like complaining as well. Let's be real – no one is attracted to that!
Now I'm quick to be the first to wave and smile. My wave and smile are gestures I make because of who I desire to be – friendly and positive. It has nothing to do with how others are coming across.
Waiting for others to initiate the wave, the smile, the invitation to coffee, or the connection in business is passive. Leading is reaching out to others; making the first move. The flip is simply following.
What message you are sending others when you only acknowledge them when they acknowledge you first?
They might experience you as a person that is:
Too busy or preoccupied
Self-important
Arrogant
Aloof
Unfriendly
Insecure
Intimidating
Unavailable
Closed
As Christians, we are to reflect Jesus in our lives and work. We are to follow His example as we lead. Jesus was an initiator. He loved first. That's what drew people to Him so that they naturally wanted to follow Him.
Without followers, you aren't actually leading.
How can you initiate more? Be someone worth following? Here's the secret:  
1. Connect
In order to love well and be a wave-and-smile-first kind of person or leader, you must spend time connecting with the source of love. Saturate yourself in His words and His presence…daily!
I feel lethargic when I skip meals. And my desire and ability to love well withers when I don't spend time with Him.
2. Choose
Initiating, and being a wave-and-smile-first kind of person is a choice. It transforms your thinking into an initiator's mentality.
The side benefit to being quick to wave and smile is that it immediately sets a more positive vibe to any encounter. People are put at ease and drawn to you.
For those who are outgoing, this might be easy. For those who are more reserved it might be more challenging. Either way, the more you do it, the easier it gets. Be brave! Choose to initiate.
3. Follow-Up
It would be silly for me to start knocking on the doors of everyone I have waived and smiled at to check in on them. However, in my personal life, business interactions, or ministry relationships, allowing the wave and smile to be the end is just that – a dead end! Following-up with those you meet and showing genuine interest in them is a habit worth developing. You never know how you might be able to bless that person or they might bless you!
Having a follow-up-and-genuinely-care mentality sets you apart as a leader, business owner, ministry leader, or friend. It increases your influence and motivates those under your leadership to perform at a higher level.
4. Be Systematic
Leaders tend to be idea generators! Do you have more ideas brewing than you can actually walk out? How often do you get caught up in dreaming or getting things done rather than engaging with those in your path?
Without a systematic way of incorporating a "wave and smile" in your day, it won't happen. Put reminders on your calendar or in your phone to help you make people a priority – whatever it takes.
5. Resist
Ever been in a conversation with someone you knew couldn't wait to be done and on to the next thing? It's not a fun feeling. That kind of impatience is centered in pride and conveys that those in your path are unimportant. That was not Jesus heart. He even took time for children!
Underneath the hurry habit is the fear that you won't be able to get it all done. And sometimes your Fear Monster tricks you into hurrying. That fear is real. And it's an opportunity to trust that God will help you get done what really needs to get done. He knows what is most important and what must get done. I am constantly amazed at how God actively works on my behalf to make up for lost time when I trust Him and walk in love.
Resist the urge to hurry!
6. Be A Light
Like Mr. Frank, you might be tempted to mirror back what people are giving you. If they are prickly, so are you. If they are nice, you are nice. That's being a mirror.
Instead, be a light that highlights who you are in Christ and the new creature you are in Him. When you are clear on your own identity and confident that He loves you deeply, initiating is easier. You don't have to react to others, you can be who He created YOU to BE! That's when you shine!
You never know what a person is dealing with or how your wave and smile might make their day. Like Mr. Frank, it is easy to misinterpret the lack of waves and smiles and find yourself complaining. Why not step up and be the person, the leader, you wish others would be.
How would your life, work or leading be different if you were to initiate more?
Originally posted on 8/12/14, this blog has been updated just for YOU! Enjoy!