4 Road Blocks To Being A Great Leader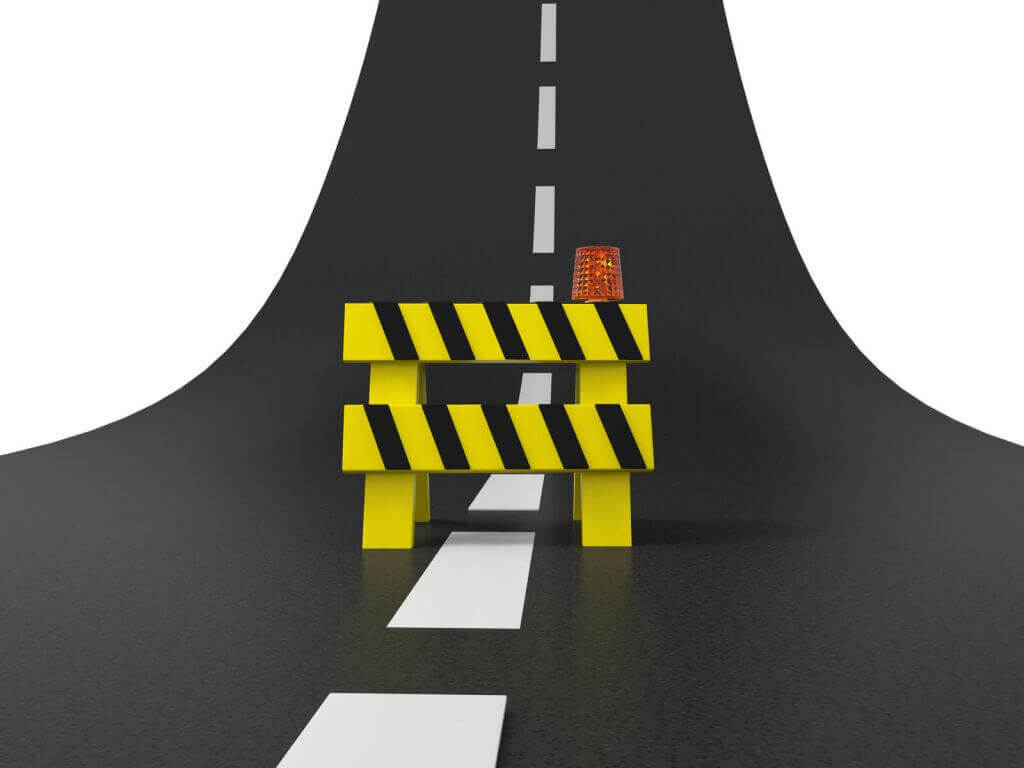 As a leader, you are on a never-ending journey! Life and circumstances are always changing. If you aren't consistently growing and progressing, you will find yourself facing significant road blocks along the way. When that happens, your leadership suffers.
No one sets out to be a subpar leader. The leaders I've encountered all want to lead skillfully, and yet there are some very real ways leaders get in their own way. When that happens it, prevents them from leading at their very best.
If you want to be a great leader, you must breakthrough the road blocks you encounter along the way. Watch out for these four road blocks:
1. Crisis
If you aren't prepared, crisis will bring your ability to lead to a halt in a hurry! Leader after leader has shared with me the many challenges they've faced as they've been forced to lead through the pandemic. I've noticed some common themes among the leaders that have navigated this season successfully. Those leaders…
While the pandemic is a universal and lingering crisis that is far outside of the norm, there will always be crisis. The question is: are you prepared to handle it? Are you so bogged down with work that anything extra is like the straw that broke the camel's back, or are you operating with margin and successfully delegating and developing your people so that you can rely on them when you need to? What plans do you have in place to manage crisis? How are you cultivating trust with your people so that when crisis show's up they are confident in your leadership?
Crisis is real and a part of life and work.
Navigating crisis well separates the great leaders from the not-so-great leaders. Don't wait until you are facing a crisis to find out you haven't done what it takes to lead yourself and your team through the challenges. There are some proactive steps you can take that will serve you well including consistently…
You can't control when crisis will show up, but you can determine how you deal crisis. And how you deal with crisis will be how your team deals with crisis. That's why it is all the more critical that you step up, lead well, and remain levelheaded.
2. Counterproductive Habits
Your habits are what you do day in and day out. When your habits are healthy, they contribute to your success. When your habits aren't so healthy, your habits work against you in some equally powerful ways! Here's what I mean:
Here are some other habits that will enable your people in positive ways. If you aren't practicing these habits, you are letting yourself and your people down. And remember, practicing these habits doesn't require a title!
If you want to happily progress on your leadership path, make sure your habits are helping, not hurting.
3. The Fear Factor
When fear shows up on your path, it has a way of stopping you in your tracks! Leading successfully demands that you confront your fears and keep on going! It's challenging, but not impossible, and each time you confront a fear, facing the next fear gets easier and easier! Do any of these fears resonate with you?
Fear of…
You may also find yourself battling Imposter Syndrome or fighting your Fear Monster. Whatever keeps you from moving forward, will keep you stuck.
4. Going It Alone
Leading often feels like a solo sport. It's lonely at the top. You may feel reluctant to divulge too much to your people, or to other leaders, leaving you feeling very isolated. That's a tough place to be. Without an outlet or space to share you end up carrying some unnecessary burdens as a leader that bog you down. That's why you need a safe circle of people around you. People that will allow you to share what's on your mind, help you see situations from a fresh perspective, and explore problems in new ways. That might include a mentor, participating in a mastermind, a leadership round table, or working with a coach.
You don't have to go it alone. It's OK to ask for help. And you don't have to be floundering to seek out help. The best leaders proactively seek out help in an effort to grow and invest in themselves before they find themselves in a tough spot.
Don't wait until you run into these road blocks! Take steps now to proactively prepare for them. Then when they do pop up, you'll be in a position to face them head on!
Which of these four road blocks have you bumped into?
© Can Stock Photo Inc. / abluecup