Wow! FEAR Is A Four Letter Word!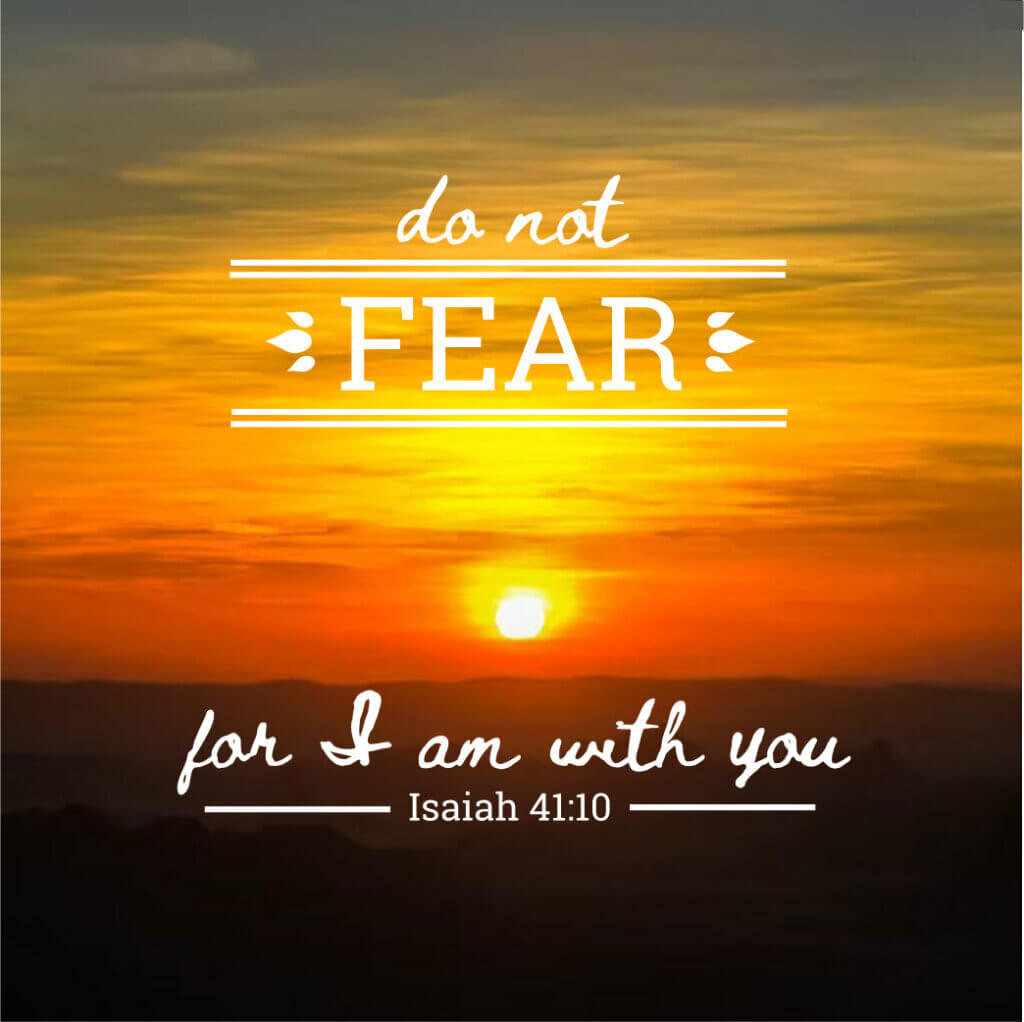 Is fear a word you prefer not use? Or what about words like afraid or scared – do they also fit into the "don't use" category? Perhaps, you choose language that is more palatable. Words like worried, concerned, dread, nervous, apprehensive, unsure, uneasy, doubt, anxious, stressed, uncertain, or frustrated have a better ring to them.
Merriam Webster suggests that there are 141 words synonymous with fear. Maybe you've used a few of them yourself.
Admitting that you are afraid is scary! It makes you feel vulnerable, weak – maybe even a little less than.  No matter what you call it, fear has a way of keeping you stuck.
When fear is in the mix you rarely feel confident. Fear alters your perspective and fills your mind with negative messages. It leaves you feeling like you don't measure up or that you are a failure. And out of fear you resort to comparing yourself to others in some unhealthy ways. You become critical both of yourself and those around you. And you find yourself believing a whole bunch of "shoulds." It's not a happy cycle, but it doesn't end there. When you are in fear mode, it has a way of triggering the fears of those around you.
Fear Not
Did you know the Bible repeatedly commands us to "fear not"? In fact, there are 365 "fear nots" in the Bible – one for each day! That tells me three things:
1) God knew that you would experience fear.
2) God doesn't want you to be afraid.
3) That you need God in order to overcome your fears.
David's Example
When I think of someone who was fearless and brave in the Bible, I think of David. As a teenager, David showed up on the battlefield to deliver some provisions to his brothers only to discover that Israelites and Goliath were in a standoff – a forty-day standoff!
Now there's no denying that Goliath was an intimidating man! Yet in David's words, "Who is this pagan Philistine anyway, that he (Goliath) is allowed to defy the armies of the living God?" (I Samuel 17:26 NLT)
David, a young shepherd without any formal training for battle steps up to do what not a single trained and equipped Israelite soldier would do: fight Goliath. And he did it without any protection. No armor. No sword or shield. Just David and his stones.
As David steps up to take on Goliath, Goliath taunted him – more intimidation, but David had this to say:
"You come to me with sword, spear, and javelin, but I come to you in the name of the LORD of Heaven's Armies—the God of the armies of Israel, whom you have defied. Today the LORD will conquer you, and I will kill you and cut off your head. And then I will give the dead bodies of your men to the birds and wild animals, and the whole world will know that there is a God in Israel! And everyone assembled here will know that the LORD rescues his people, but not with sword and spear. This is the LORD 's battle, and he will give you to us!" I Samuel 17:45-47 (NLT)
Wow! That takes guts!
Then Scripture goes on to tell us that Goliath advanced toward David to attack him and David "quickly ran out to meet him." (I Samuel 17:48 NLT)
That also takes guts!
Then David hurled the stone and nailed Goliath smack in the center of his forehead and Goliath was no more!
Wow!
David's courage doesn't end there. He then used Goliath's sword to cut off Goliath's head! Now that sent all the other Philistines hightailing it right out of there!
David wasn't a perfect man. He had his struggles just like you and I do. His encounter with Goliath wasn't his first brave moment or his last!
Not just a shepherd boy, David was also a musician and songwriter. Fear was a reoccurring theme in many of his songs.
Here's just a sampling:
I am not afraid of ten thousand enemies who surround me on every side. Psalms 3:6 (NLT)
Even when I walk through the darkest valley, I will not be afraid, for you are close beside me. Your rod and your staff protect and comfort me. Psalm 23:4 (NLT)
The LORD is my light and my salvation— so why should I be afraid? The LORD is my fortress, protecting me from danger, so why should I tremble? Psalm 27:1 (NLT)
Though a mighty army surrounds me, my heart will not be afraid. Even if I am attacked, I will remain confident. Psalm 27:3 (NLT)
I have told all your people about your justice. I have not been afraid to speak out, as you, O LORD, well know. Psalm 40:9 (NLT)
Listen to my prayer, O God. Do not ignore my cry for help! Please listen and answer me, for I am overwhelmed by my troubles. My enemies shout at me, making loud and wicked threats. They bring trouble on me and angrily hunt me down. My heart pounds in my chest. The terror of death assaults me. Fear and trembling overwhelm me, and I can't stop shaking.
 But I will call on God, and the LORD will rescue me. Morning, noon, and night I cry out in my distress, and the LORD hears my voice. He ransoms me and keeps me safe from the battle waged against me, though many still oppose me. God, who has ruled forever, will hear me and humble them. Interlude For my enemies refuse to change their ways; they do not fear God. Psalm 55:1-5, 16-19 (NLT)
But when I am afraid, I will put my trust in you. praise God for what he has promised. I trust in God, so why should I be afraid? What can mere mortals do to me? Psalm 56:3-4 (NLT)
David was no stranger to fear! He experienced fear, but he didn't allow fear to hold him back.
Fear of the Lord
Fear is also used in another context throughout Scripture: the fear of the Lord! We are repeatedly urged to fear the Lord, not in an afraid sort of way but in a reverential kind of way. In a way that acknowledges God's sovereign power. The fear of the Lord is a sober awareness of God's divine authority and exactly what our position is in relation to Him.
David understood who he was in light of God. He understood who ruled his life. And he lived boldly knowing that he answered to the God of the universe.
David "feared" God more than he feared Goliath!
Your Goliaths
What Goliaths are you facing right now? How is God calling you to step up, step out, or face something that looms large in your life? How is God urging you to rely on Him more and yourself less?
It wasn't that David felt confident in his own ability to take on Goliath. While he had courageously taken on lions and bears protecting his sheep (I Samuel 17:34-37), David knew that God was the One who rescued Him in those moments! His confidence was in God because he knew firsthand that God was faithful and trustworthy – an ever-present help in trouble!
While you may not like the word fear, you set yourself up for feeling fear when your focus is on YOU. Perhaps your Fear Monster is working over time and you feel like you don't matter, or you are not enough, or that you are invisible. Whatever your Fear Monster's name is, it wants you to wallow in your lack.
The Good News!
God loves you! He loves YOU – your shortcomings, fears, and all! He longs for you to keep your focus on Him – the One who is more than able! That's what David did!
We live in an imperfect world. There will be trouble! It's not if, but when. Serious health issues, loss, failures, relationships struggles, disappointments – they all loom large in this life and I've experienced them all. What's wild is that in the midst of those scary moments, I've had peace – a unique peace that's different from the peace I experience day to day.
And there have been moments where I have felt lost, alone, and afraid. Those are the moments when choosing to keep my focus on God is most crucial. The temptation is to take my eyes off Him when I don't feel Him or see Him at work. That's when my own fears, lack, and insecurities overshadow everything in dramatic ways. Yet faith is carrying on even when you can't see the way.
That Fear-Filled Place
The enemy wants you to be in that fear-filled vulnerable place.
Don't worry about anything or be afraid of anything*; instead, pray about everything. Tell God what you need, and thank him for all He has done. Then you will experience God's peace, which exceeds anything we can understand. His peace will guard your hearts and minds as you live in Christ Jesus. Philippians 4:6-7 (NLT) *my paraphrase
I believe David was bold and brave because his focus was on God – the living God! He knew that God loved him deeply and unconditionally. David didn't doubt God, he believed that God would come to his aid.
And I also believe that Saul and his army allowed Goliath and all that loomed large to paralyze them in fear. Their focus was on themselves and all the ways they didn't have what it takes to tackle the giant. Because God was no longer their focus, victory eluded them.
Where is fear keeping your from experiencing victory and walking in all that God has for you?