Want Better Results? Don't Make This Mistake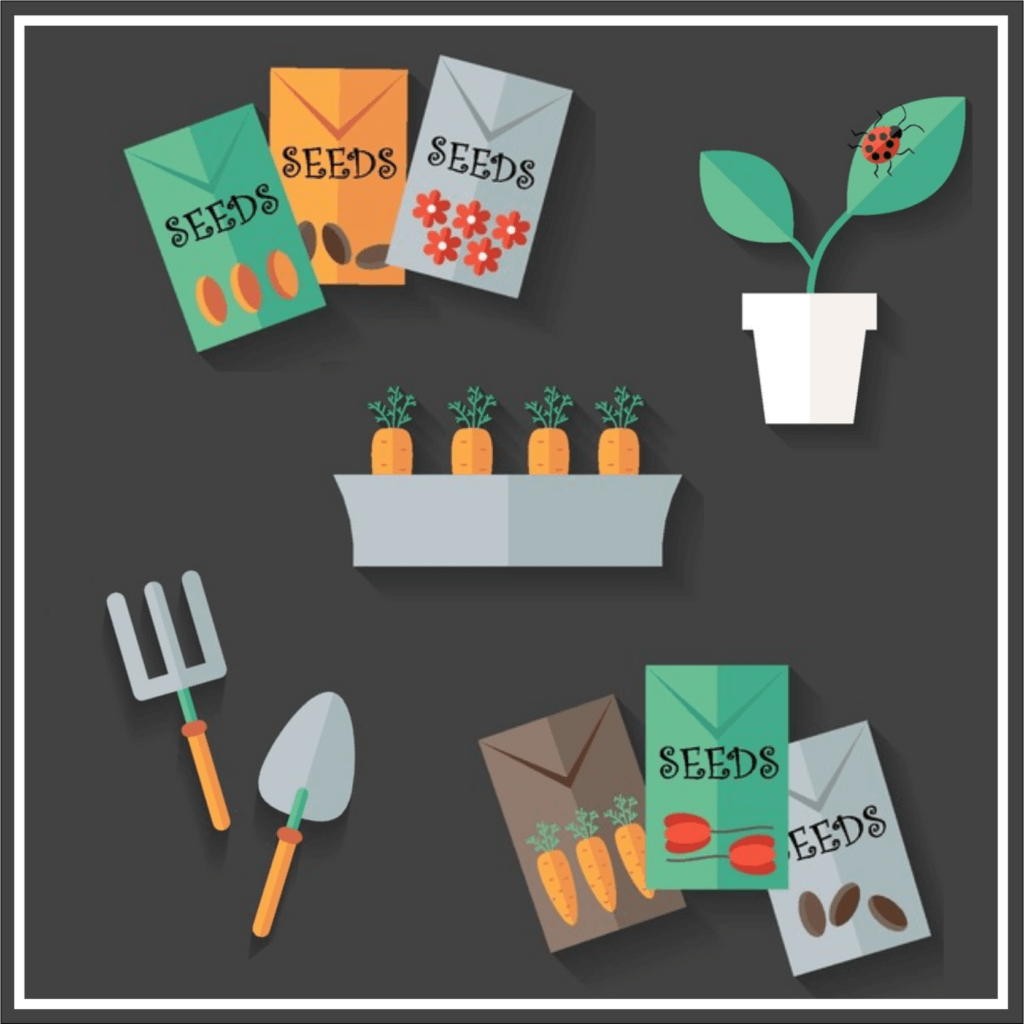 What are the specific results are you seeking right now in your life and work? Are you seeking professional results like a promotion, more clients, or a more effective sales team? Or are you seeking personal results like finally fitting back into those jeans or better relationships?
Every now and then you might experience a happy surprise, but more often than not, getting better or quicker results requires intentional effort. Quite often people make the mistake of focusing on the wrong thing when seeking results.
Planting or Harvesting?
A couple of years ago, when the lot next door was still a tree filled empty lot, I made a happy discovery: some random mini pumpkins and gourd plants growing wild. No telling how they got there, but they sure made a delightful center piece on my dining room table!
My unexpected harvest was a happy surprise and I made the most of it. The experience also reminded me the approach many have to life: eager to harvest, but far from intentional about planting seeds.
When it comes to your life, are you focused on planting seeds or harvesting? Do you judge your day by the number of new clients, how many widgets you sold, what you were able to check off your "to do" list, or by the positive affirmations you received after today's meeting? If so, your life probably feels a bit up and down and all over the place like a wild roller coaster ride!
Let's be real – the fun part of gardening is enjoying the blooms and harvesting the fruits and veggies, right? It's easy to understand why getting caught up and focused on the end result is such a big temptation.
Yet your job is sowing seeds which entails more than randomly scattering seeds. That means you need to be very clear about the seeds you are sowing because…
You will always harvest what you plant. Galatians 6:7b (NLT)
So what seeds are you sowing? Are you sowing the seeds necessary to reap the results you desire? The results God desires? When sowing seeds, are you sowing seeds in all areas of your life or are you sowing all your seeds at work?
What would it look like if you were sowing seeds into the other areas of your life as well – your relationships, spiritual life, health, leisure, emotional well-being, and learning and growing? Because you are an integrated person, attending to these areas naturally benefits your professional results as well!
Here's the deal – if you aren't intentional about the process of planting seeds, guess what – stuff still grows! Weeds! Lots of weeds!
The weeds of life are pesky things like fear, negative mindsets, bad habits, limiting beliefs, unforgiveness, a victim mentality, and more. Their roots go deep! If left untended, before you know it the weeds have taken over and squeezed out your harvest, even if you have been intentional about planting seeds.
Make the shift from being harvest focused to intentionally sowing seeds by…
1. Preparing the Soil
While the mini pumpkins and gourds I discovered grew randomly on an empty lot, that's rare! In order for seeds to thrive, the soil must be prepared. That means removing the rocks and weeds. Adding soil amendments and fertilizers. Then tilling the soil well and working the amendments and fertilizers in. It's a laborious process!
Skip the prep work in your pursuit of results and you are working against yourself right out of the gate! Practically speaking, prepping might mean learning something new for work, eliminating bad habits, tending to your health so you have the stamina to do what needs to be done, or making time with God a priority. The preparation process is different for everyone, but it's a vital process when it comes to planting seeds in hopes of a bountiful harvest.
2. Planting Seeds
I had no choice in what I harvested off the empty lot – I had to take what I got, but when it comes to sowing seeds in your life, choose wisely! Choose the seeds you will plant and where you plant them knowing full well that you will reap what you sow!
Just like seeds rarely look like the fruit they ultimately become, Often the everyday actions – the seeds – also look nothing like the ultimate harvest.
3. Patiently Waiting
It takes time for plants to grow and mature enough to be ready for harvesting. It's not a quick process!
The same is true regarding the results you are eager to harvest in your life and work. Sadly, it very common for people to give up prematurely. Persist a little longer and keep patiently waiting for the harvest! And while you wait, keep planting! The fruit will come!
4. Persistently Care
You can't just plant seeds and walk away and expect a generous harvest. Reaping a significant harvest requires persistent care: the proper amount of light and water plus a whole lot of weeding!
The same is true in life. After planting seeds, you must nurture the seeds – follow up, follow through, make adjustments, acquire new skills and additional knowledge and then, and only then, will you enjoy a fruitful harvest.
5. Protecting the Plants
A flourishing garden attracts all kinds of hungry wildlife: bugs, bunnies, deer – creatures eager to devour the fruit of your labor. It also attracts a host of insects that will consume your plants if you aren't careful.
You also have an enemy in life that is eager to kill, steal, and destroy! (John 10:10) And sometimes the greatest enemy of all is you and your sabotaging ways! How are you protecting your precious efforts?
6. Producing Results
When you faithfully plant seeds, do your part, and trust God to do His part, you are sure to enjoy a wonderful harvest. A harvest that glorifies God – shows off His immense love and omnipotent power!
God doesn't see your life as divided. His desire is that your life would be fruitful in every area, not just in your work. But when one area of your life is void of fruit it impacts other areas of your life.
Of course, the opposite is also true. If you are thriving personally, the odds are good that you are thriving professionally as well and getting the results you are seeking.
Don't make the mistake of focusing solely on results. Instead, try making sowing your focus and see what changes for you.
Unsure about what seeds to sow to get the results you are after? That's a great reason to work with a coach! Let's chat!
What difference would it make if you were more intentional about planting seeds in the various areas of your life?

Originally posted on 9/13/16, this blog has been revised and updated just for you!