4 Perspectives that Undermine Your Success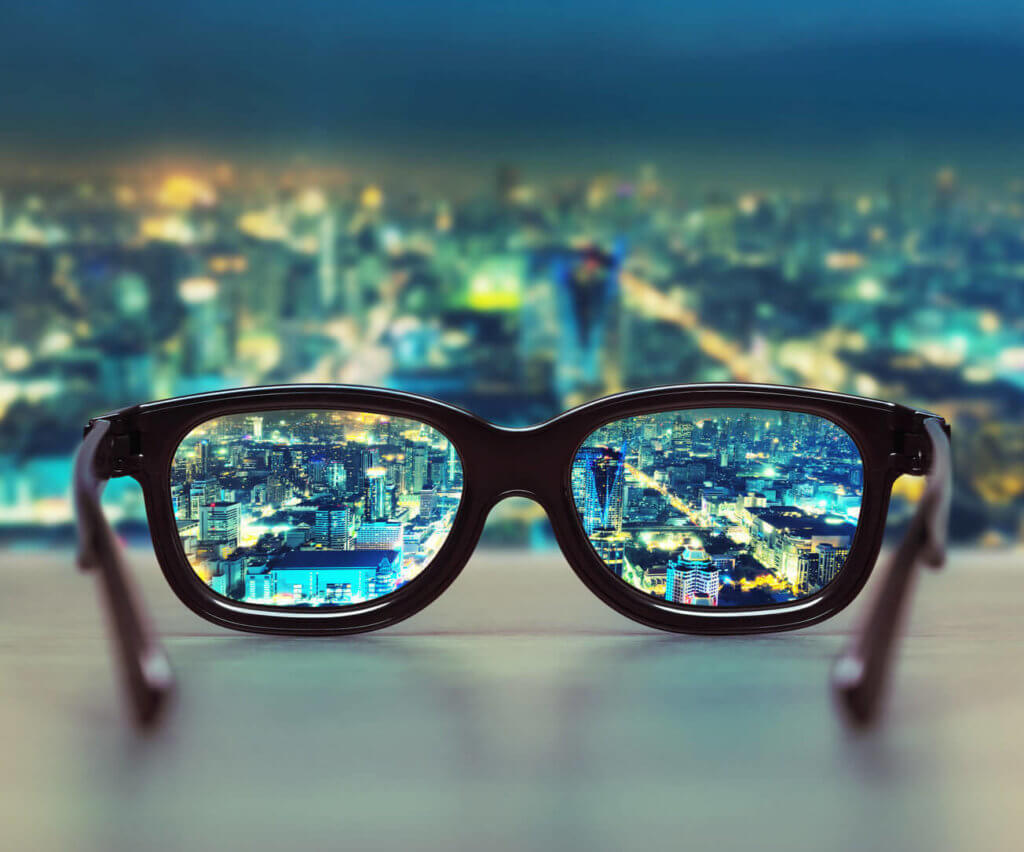 It has been an exciting week for our family as my husband and I welcomed our third grandchild into the world – a beautiful baby girl. It is still a bit hard to believe that my daughter is now a mother and already making big decisions for her very own bundle of sweetness.
Time certainly has a way of changing your perspective on everything from parenting to leadership, and when your perspective shifts, so does everything else.
Like most new moms, my daughter is concerned about her little one eating enough, being exposed to germs, and is she still breathing? From grandma's perspective, I am less concerned about the germs, eating, and breathing. I am much more aware of how sweet the sleepy moments are as they rest contentedly in your arms, unaware of all that lies ahead. All too soon those moments will vanish, and this wee bundle of beauty will be all grown up and welcoming her own wee one into her life.
Your perspective – it changes everything! And as a leader, your perspective drives your choices and actions. So whether you lead a Fortune 500 company, a volunteer team, or a family like my daughter and her husband now do – your perspective matters!
In order to be a successful leader – one that inspires, brings out the best, and creatively stretches their team to accomplish more than they imagine you have to have the right perspective. Too often it is the way you choose to see things that has a crippling effect on your leadership. By chance have you been leading with any of these perspectives?
1. Success hinges on me
As the leader, it is your responsibility to steer things in the right direction and to do the work necessary to get there. That's no small task! However, if you find yourself striving, out of balance, or working ridiculous hours, you just might be leading from the perspective that success hinges on you.
The truth is that your success is in God's hands. If you are being diligent and following His lead, the rest is in His hands. He has no interest in you running yourself ragged, but He is incredibly interested in you being fully dependent on Him.
When was the last time you sought God's help? He longs to partner with you and show you a better way! Do you make a habit of praying for His help and guidance in your business, work, ministry, team, or even with your children? You'd be surprised by how God is able to work on your behalf when you are willing to let go of chasing success or how you think things should be and follow His lead.
2. Challenges, obstacles, & problems are walls
How do you view challenges, obstacles or problems? Are they walls from your perspective or invitations to get crazy creative? They say that what you focus on grows, and my experience tells me that's true! The more I dwell on the bigness of the hurdles in front of me, the more daunting they become. On the other hand, when I choose to look at the challenges in front of me as a chance to get creative, it allows me to see things from a whole new vantage point. That's when some of my best ideas surface!
You can operate believing that the world is against you and your present problems are confirmation of that. Or you can choose to see those same obstacles as the means that your loving heavenly father is gently redirecting you to something even better!
What if challenges, obstacles, & problems are actually doors, not walls?
3. I have to do it all
While it is not true of all leaders, many have a tendency to be control freaks! They feel most in charge when they are involved in significant ways. The trouble is that when you are overly involved in the details, it eventually leads to burnout and severely limits your leadership capacity. While leaders are responsible for initiating, they don't have to be involved in all the particulars.
A leader's job is to cast vision, set clear expectations, and then regularly give feedback on how things are going; and to create a culture in which your people thrive and are able to utilize their strengths to best accomplish what needs to get done.
Rather than leading from the perspective of you must do it all, it is important to believe in your team and lead in a way that empowers them to do what needs to be done. That means that you must develop superb communication skills so that you communicate your vision in a way that inspires and that you share your expectations in a way that is clear. That also makes following up with feedback that much easier!
Feedback often gets a bad rap. It isn't always about correction and how one can do things better, although that is certainly a part of it. Gently reminding someone on your team of your expectations and nudging them back on track is important and necessary. And so is letting your people know that they are rocking it and specifically what they are doing that's right on target – that's also feedback. It's the kind of feedback that everyone loves to hear and that drives them to do more of whatever positive actions you pointed out.
When you are able to truly unleash your people to do the work – you will be amazed at what a blessing it is. You are then freed up to concentrate on the work that will allow your business, organization, or… even family to keep moving forward and flourish.
4. More, more, more
Some leaders are idea generating machines! Before an idea has barely been fleshed out, they are on to another idea, leaving those responsible for executing the ideas frustrated and overwhelmed.
Spreading your resources on a dozen ideas is far less effective than focusing your dozen resources on one idea. Your job as a leader is to pinpoint the best ideas – and some of those ideas might not even be yours! Then apply your best resources to those ideas in order to get the best results.
Less is more!

The good news is that as a leader you don't have to have all the answers. That's a whole lot of pressure. Approaching your role as a leader with perspectives that expand your leadership – that's priceless!
How has your perspective helped or hindered you in your life or leadership?
© Can Stock Photo / NomadSoul1