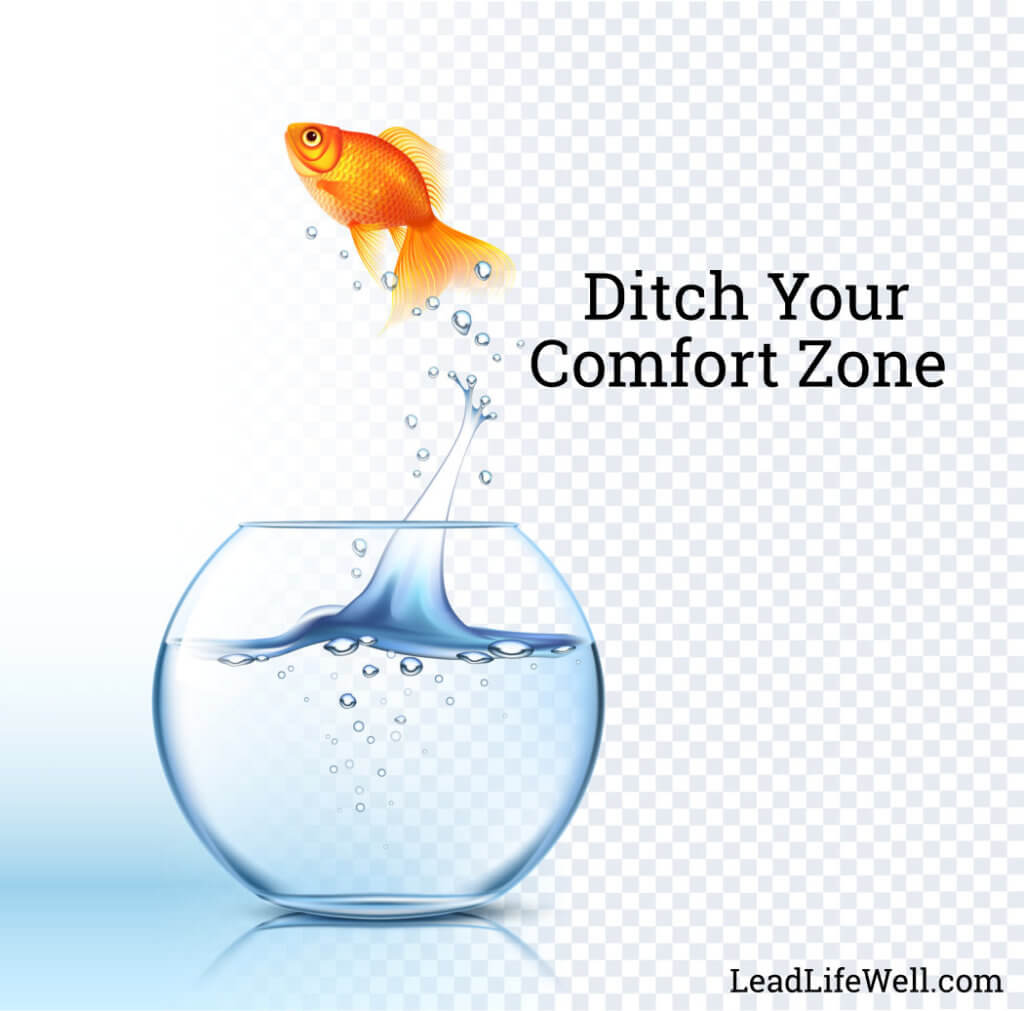 Did you miss my recent webinar Ditch Your Comfort Zone? If so you can watch it here.

No doubt you have goals, dreams, and desires! You want to do something significant with your life!
You may be a professional eager to take your career to the next level; an entrepreneur or solopreneur enthusiastically working to create a thriving business. Is leading your thing? Inspiring others to accomplish something BIG? Or maybe you are jumping back into the working world and don't even know where to begin. What ever your story is, in order to get where you want to be you will have to stretch and grow and ditch your comfort zone!  Don't let fear hold you back!
What I loved most about my previous leadership position was coaching other leaders. The opportunity to help others to grow and expand their potential was incredibly satisfying to me. That was a huge part of why I decided to move on and pursue coaching.
Turns out…stepping down from my leadership role was the easy part! Even navigating the many challenges involved in getting certified as a coach and ICF (International Coach Federation) certified was a piece of cake compared to the many ways I've had to stretch, grow, and step outside my comfort zone to successfully grow not only a coaching practice, but also an innovative way for folks to learn and grown in The LAB.
Stepping outside your comfort zone means something different for everyone.
For me it's meant…
Being vulnerable with the world
Taking risks, experimenting, making mistakes, and failing
Putting myself out there in BIG ways!
Creating videos & being OK with not executing them perfectly
Expanding my computer and technical skills
Learning the ins and outs of social media
And more!
Now all that stretching has been more than worthwhile! It's made it possible to make a difference in the lives of many and I am abundantly grateful for that!
You see you can't accomplish anything significant inside your comfort zone.
If you want to…
Get results
Have more confidence
Thrive personally or professionally
Reach your goals
Make a difference
Walk more fully in who God's created you to BE
Enjoy more peace
Realize your potential
Then stepping outside your comfort zone is an absolute must because that's where all that good stuff takes place!
I know firsthand how scary it can be to ditch your comfort zone. And I know the rewards as well. I want you to experience the payoff that comes when you venture outside your comfort zone!
In my recent webinar Ditch Your Comfort Zone, I shared…
7 Myths you might be believing that might be keeping you in your comfort zone
8 signs you might be stuck in your comfort zone
And best of all…the fix!