Don't Miss the Valuable Lessons While Waiting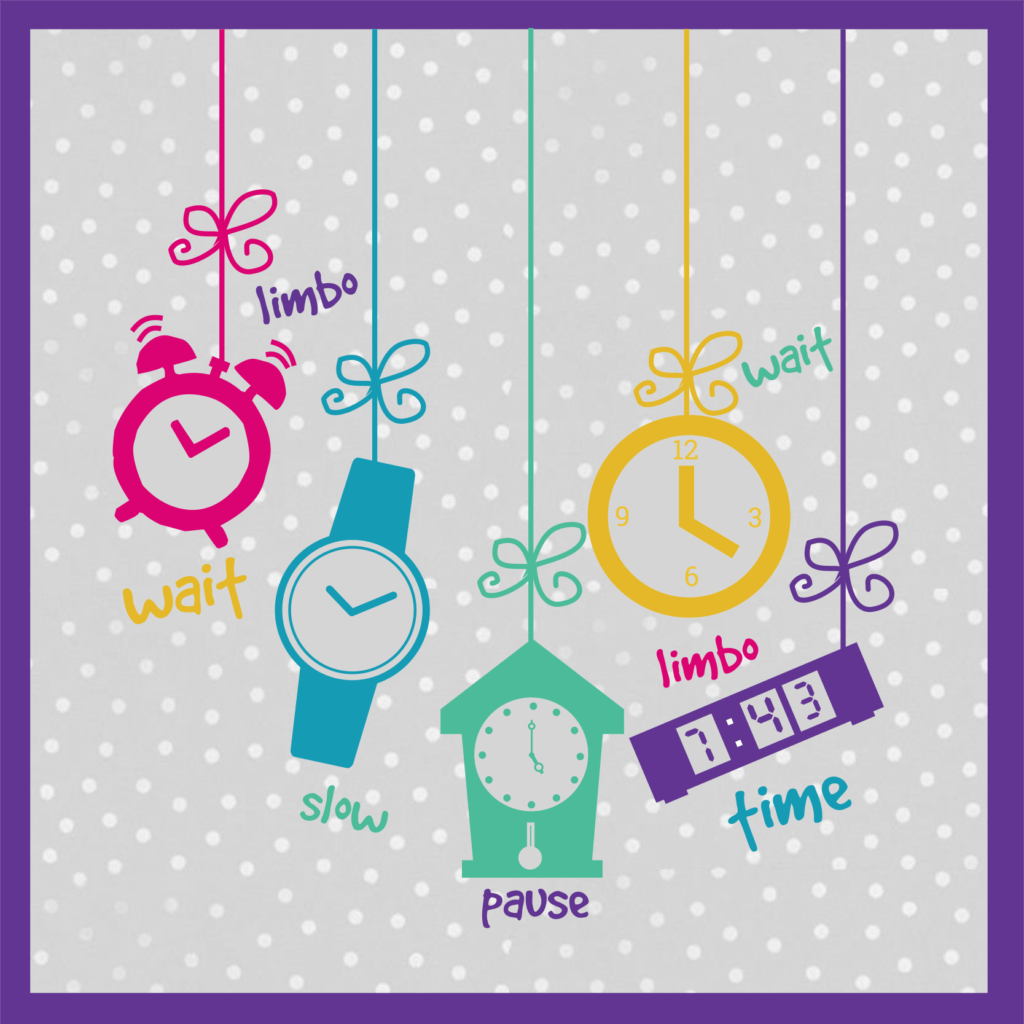 Waiting is hard! The more you want something, the harder it is to wait.
As a child, my oldest son was quite a pill leading up to Christmas. As the anticipation and excitement of Christmas Day grew closer and closer, the harder and harder it was for him to behave. The waiting was quite a stretch for him.
Christmas wasn't the only scenario that involved waiting that turned my son into a handful.
As an adult, you may have more control over your day-to-day behavior than my son, but the truth is you probably don't like waiting any more than he did!
It seems there is always something on hold – something I'm waiting for. Waiting has a way of blurring the promises that God's given me.
My head knows that God is faithful and that He will follow through. He will make good on His word. What He has ahead for me is more amazing that I can even imagine, yet waiting…it's unnatural.
My heart…it often lags behind. I'd like to fast forward, please!
Just like a good parent, God does not let me bypass what will prepare me for what's ahead. What feels random and unnecessary is anything but. His plans and ways are laced with His love, perfect for me, and intended to make Him shine.
Waiting?
What are you waiting for in this season? Are you waiting for…
The right spouse
Having children
Completing a degree or certification
Purchasing a home
Getting a promotion
Building up the clientele for your business
Healing for a health challenge
Achieving a goal
Resuming an ordinary social life after Covid
Opportunities
Remodeling projects
A raise or a closing a big sale
Discovering your purpose
The end of a tough circumstance
Healing in a relationship
A vacation
Getting your dream job
Starting your own business
Retiring
Grandchildren
Or…_________________________
When it comes to waiting – the possibilities really are endless! And sometimes we are waiting for more than one thing.
Here's what I've learned about waiting:
1. The Temptation to "Help" Speed Up The Process is Real!
It makes rational sense that if I work longer and harder, I'll breeze through the waiting quicker, right? Maybe put a little more pressure on the right people and be willing to engage in more risk will do the trick. Thinking this way only creates more striving and stress, and it keeps me from learning the valuable lessons God has for me. Sadly, it also prevents me from trusting God the way that He wants me to. And it rarely actually speeds up the process!
Remember how Abraham got tired of waiting for God to provide the son He promised? When he took matters into his own hands it didn't lead to anything good! Not only did Abraham suffer the consequences, so have many others! (Genesis 16:2-6 & Galatians 4:29)
Walk with me and work with me – watch how I do it. Learn the unforced rhythms of grace. I won't lay anything heavy or ill-fitting on you. Keep company with me and you'll learn to live freely and lightly. Matthew 11:29-30 (MSG)
2. Motives Matter
The longer it takes for something I want to come together, the more likely the truth of my heart will be revealed. And the extra time allows me the opportunity to ponder questions like…
Would I work this hard and be as obedient to His call on my life if things don't pan out the way I expected?
What if God is focused on how I respond to what comes my way in the waiting more than what I am waiting for?
What if I never actually see the fruit of my efforts? Will I remain obedient?
Am I more interested in reaching my version of "success" or the world's version of success than I am in living a live that glorifies Him?
The truth is that He cares about my motives.
We justify our actions by appearances; God examines our motives. Proverbs 21:2 (MSG)
3. I'm Not In Control!
Despite my diligent efforts, often times nothing seems to be happening or the progress is so slow it's impossible to see. That might be an exaggeration, but a feeling nonetheless.
Each time there's a little momentum, there's something new that pops up that slows down the pace. It's a clear reminder that I'm not in control!
The real question: will I surrender to His control?
Submit yourselves therefore to God. James 4:7a (MSG)
4. There's a Purpose in the Pause
Holding a seemingly innocent yoga pose is often incredibly challenging! I get sweaty and shaky – It can feel like forever! Who knew yoga could be so intense? When it's over, however, I feel stronger, more flexible, and energized.
There are parallels between life and working out. I get the best results when doing exercise that builds strength, challenges me, and gets my heart racing! The same is true in life! And waiting is abundantly effective!
I know God is up to the same good stuff in my waiting. He's strengthening me and making me more flexible. He is preparing me to face what's ahead from a more capable and energized place.
That is why waiting does not diminish us, any more than waiting diminishes a pregnant mother. We are enlarged in the waiting. We, of course, don't see what is enlarging us. Romans 8:24 (MSG)
5. He's Trustworthy
When I stay in close proximity to Him, I hear His whispers and I have hope.
When I stop looking to Him, I begin to waver and doubt.
He longs for me to stay hand in hand. To surrender to His leading even when it doesn't seem like we are getting anywhere. He IS at work! And He IS busy behind the scenes. He longs for me to relax and enjoy the process.
What's God waiting for, I wonder.  Is He patiently waiting for me to make changes before I can move forward? What is He up to on my behalf? How IS He working?
When I look back over my life, there are countless ways He's meticulously been at work. Knowing that increases my confidence in the slowness of His ways right now!
The real question: Do I truly trust Him even when I'm discouraged?
Trust God from the bottom of your heart; don't try to figure out everything on your own. Proverbs 3:5 (MSG)
My son is much better at waiting now! Practice is key!
Don't let your disappointment or frustration in the waiting drive you away from Him. Let Him be who you cling to in the waiting. Trust His preparation process! Don't give up.
What are you waiting for? What are you learning in the waiting?