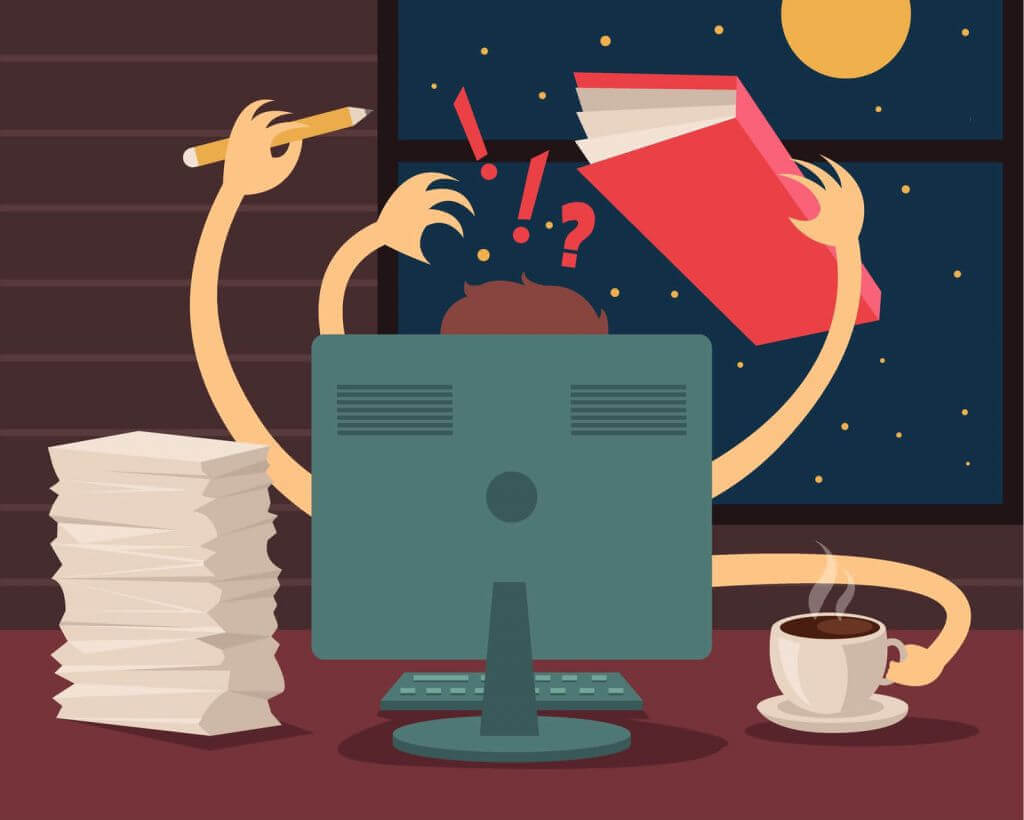 Have you ever seen the show "Hoarders: Buried Alive?" Watching it can be hard! If you haven't seen the show, let me bring you up to speed: it is about people experiencing personal crisis, often great loss, that are unable to get rid of things. As a result, many of these extreme hoarders are unable to move from room to room in their own home because they have filled them to the brim with all sorts of things including trash. Even worse, it often attracts unwanted creatures. It is sad to see how hoarding has limited the lives of the hoarders.
Hanging on to stuff is not the only way to hoard. I talk with leaders just about every week who are reluctant to let go of responsibilities and delegate them to others.
While the TV show provides a very clear visual of the situation, seeing that you are a work hoarder is not quite as easy. Here are a few clues that maybe you might be a work hoarder:
Working long hours while your team heads home on time
Being overwhelmed
Focusing too much on tasks rather than planning, organizing, or developing your team
Energy and motivation are lacking in your team
You seem to be the only one taking ownership
Never getting everything you need to done
If you suspect you might be a "work hoarder," then perhaps the benefits of delegating will encourage you to ditch a few of your duties. Check out these awesome perks: delegating…
1. Builds trust and empowers your people
Leaders frequently share their delegating experiences with me. Not only are they amazed at the increased level of trust they are enjoying with the person they gave the responsibility to, but also how well the individual stepped up to the plate.
Even when everything hasn't gone according to plan when delegating, the lessons learned by both the leader and the team member have been valuable. That's a win-win!
2. Ultimately saves you time and allows you to be more productive
Yes, turning over an area of responsibility does take time, and time IS valuable. In the long run, you will save time and have a team that is better equipped to handle things. Be willing to invest the time up front! A few time saving tips: be sure to communicate your expectations clearly and check in frequently, not micromanaging, but to offering feedback or help them work through problems. This is an excellent time for you to practice your ability to ask great questions.
3. Allows you to achieve more and increases your value
As you pass on various responsibilities, others will view you as expert in that area increasing your value. With your time freed up, you are able to achieve more!
4. Improves your focus
Delegating frees you up to focus on the important things – the things that are going to move things forward for your company or organization. It is nearly impossible to have vision, plan, and develop your people when you are buried in work. As John Maxwell says, "A leader is one who knows the way, goes the way, and shows the way." You need time to get out front!
5. Makes taking on new challenges possible
In order to grow as a leader and keep things moving forward, taking on new and bigger challenges is instrumental. What new challenge or goal would you take on if you had the time? What benefits would it offer?
6. Motivates your team and builds confidence among them
Taking on something new is exciting and motivating – it keeps work interesting for your people. And as they add new skills it increases their confidence. A confident team is a more effective team!
7. Encourages collaboration
Even though you think your way might be best, delegating brings new thoughts, ideas, and ways of doing things to a scenario allowing for collaboration and ultimately producing better results.
8. Keeps you sane!
Let's face it: a frazzled leader is not very effective. Trying to do it all is exhausting! It is stressful. It leads to burnout and negatively affects your health!
Delegating isn't just handing off tasks. If you really want the individuals on your team to thrive, you have to delegate responsibilities. That can be scary. Here are a few reasons you might resist delegating:
Perfectionism – you want it done right.
Control issues – you want it done your way.
Time troubles – always putting out fires, leaving no time to hand off tasks.
People problems – not feeling confident in their abilities.
Fear! Fear that you may be upstages, disappointed in the results, or no longer be indispensable.
Lack of clarity about what bigger responsibilities you would invest your new found time in.
Delegating definitely requires an investment of time, yet the payoffs are well worth it. Being a work hoarder and trying to do it all limits your potential significantly and the potential of your team. Delegating not only sets you up for success, but it also sets your people up for success.
What keeps you from delegating? How would your leadership change if you made delegating a priority?
"Leaders who are strongest at delegation are those who are dedicated to using the tasks that come across their desks as development opportunities for others."  — Clemson Turregano