7 Simple Ways to Be More Organized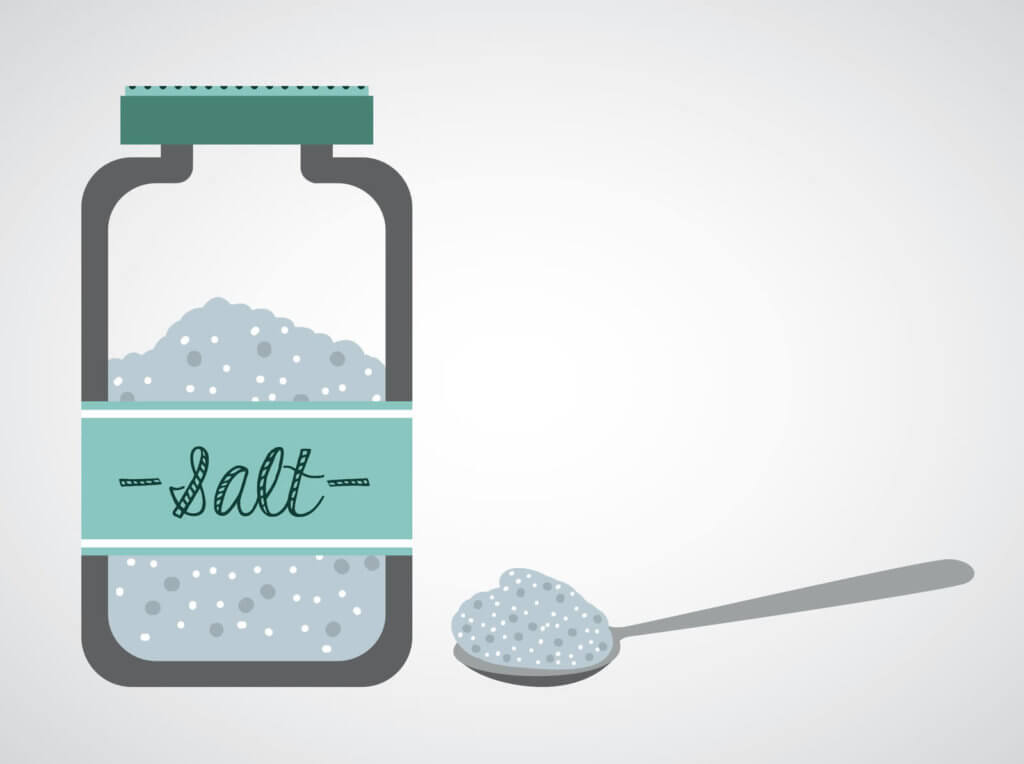 This year one of the changes I wanted to make was getting more organized. I created some new systems that have made work run smoother – I'm quite pleased about that! And I've nibbled away at the boxes in my basement, although there are still more to go.
It doesn't take much to put off organizing, especially when life is full…and it's almost always full, right? And when things aren't organized, it is frustrating and wastes time. You find yourself hunting for things, doing things over, missing deadlines – the list goes on! When you are organized, you can be more efficient.
Then there is the flip side of organizing: Because there is seemingly no end to it, you could spend the rest of your life organizing and yet never accomplish your goals or fully walk in whatever God's called you to do. Organizing can turn into busy work that keeps you occupied and feeling productive, but it's ultimately not getting you where you want to be.
When it comes to organization, there is a sweet spot in the middle where you take the time to organize the right things, while investing the bulk of your energy into activities that are going to help you successfully reach your goals.
Which way do you lean? Do you spend too much time organizing and not enough time engaging in undertakings that will help you move closer towards your objectives? Or do you spend too little time organizing and it's negatively impacting your ability to reach your goals?
Many years ago, our family had dinner at the home of someone dear to us. She prepared a casserole with love – it's been so long now I can't even remember anything else the meal besides the fact that the casserole was loaded with salt. Somehow she had misread the directions and added enough salt for two or three casseroles. Needless to say, by the end of the meal we were all a bit waterlogged!
Organization is a bit like salt. Too much and it's overpowering, leaving you thirsty. Too little and there's no flavor. Just the right amount and it enhances everything! However, if you are going to lean in one direction – lean in the direction of less salt – you can always add more along the way!
So in a world that moves at a brisk pace, how do you organize in a way that's not all consuming but allows you to work more productively? Here are 7 of my favorite tips:
1. Remember That Every Little Bit Counts
Getting organized can seem like a monumental task – most people have countless areas that need some organizing love: their house, office, car, computer, etc. When tasks seem too large and time-consuming they get ignored.
Why not unleash the new, more organized you, by investing just five minutes a day tackling a small project. Maybe it's clearing your desk, going through your sock drawer, filing, or opening your mail and tossing what needs to go. As you begin to experience the joy of being more organized, it's motivating to keep on going. You'll be more inspired to devote time to projects that need attention.
2. Schedule Time to Organize
As you progress in your organizing adventure, begin setting aside larger chunks of time. After all, if it isn't on the calendar, you will find other ways to spend your time. Blocking off time ensures that it will remain a priority. You might designate Tuesday the day you take an hour of your time to organize. Or you might prefer to spend 30 minutes at the end of each day. Whatever works for you! The point is to schedule it and keep it a priority. For those who prefer operating out of a rhythm over scheduling, find a place to fit it into your morning or evening routine.
3. Make Lists!
When your mind is trying to store a host of details, it takes up space in your head that could be applied to the task at hand. If you want to be sharp and creative – make lists and free up head space.
Lists can include what needs to be done today, things you want to do, steps in a substantial project, brainstorming ideas, and more.
Being able to see a list makes prioritizing simple. For example, identifying your top three tasks on your to do list is easy. Plus it's a great exercise for those who find themselves perpetually trying to do too much.
Having a place to write down the random thoughts that come to you during the day that you don't want to forget allows you concentrate on what's important right now. You can list those thoughts on your phone, in a Moleskine notebook (they come in a variety of sizes), in your tickler file, or on a white board – whatever is works best for you.
You may want to create master lists for things you do repeatedly such as a master list for traveling, meetings, info you want to cover with clients, etc.
4. Purge!
Stop hanging on to paper and other items you don't need. Toss them. Clutter is the number one enemy of organization. Clutter is often not about stuff, but about the mindsets that keep you holding on to things. Commit to chipping away at clutter.
5. A GOOD Place for Everything
Do you push organizing off because you don't think you have time? Get in the habit of making the time to pause, evaluate, and organize along the way. What systems do you need to put in place or new habits do you need to adopt? How pleased are you with how your office, home, files, etc. are organized? What would work better for you? If it isn't working as well as you would like, take the time to fix it! It will save you valuable time later, not to mention it creates a smoother and more enjoyable process. Don't just shoot for a place for everything, but shoot for a "good" place for everything.
6. Create an Inbox – Check it Every Day!
Do you have a designated spot for the stuff that need your attention? Are you in the habit of reviewing what's in your "in box" every day? In boxes are not just for work – they are a necessity for staying on top of things at home as well. Letting things pile up in your in box can be detrimental when tasks fall through the cracks.
7. Manage Your Communication
The number of emails or phone calls you receive can be overwhelming and often feel more urgent than they actually are. Get in the habit of responding to emails, phone calls, and other follow up at the same time every day. Maybe it's how you begin and end your day or it's what you do right after lunch. Attempting to respond all day long can distract you from focusing on more pressing matters. Of course there will be exceptions, but generally confining your communication to specific times will enable you use your time more effectively.
When it comes to organization, which end of the continuum are you on? Do you avoid organizing or are you consumed by it?
How can you embrace organizing in a way that adds "flavor" to your life, leadership, or whatever God's called you to be?
© Can Stock Photo / grgroup