Your Leadership: Keep it Fresh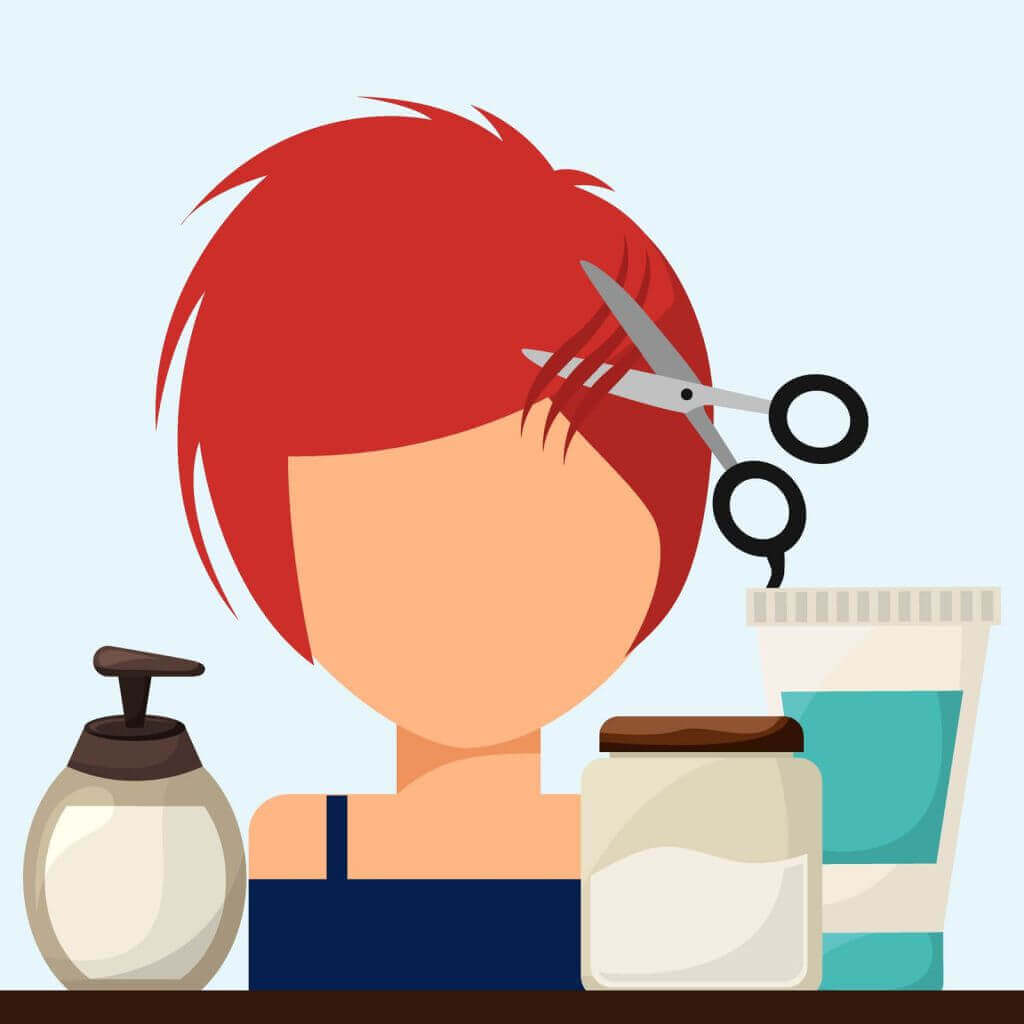 Yesterday I woke up and knew it was time to get my hair cut. Not just a regular cut – but perhaps a whole new look.
Bear with me men; when your hair looks great, you feel great. I know you can relate – the majority of you get your hair cut more frequently than most women I know. And there are those of you who shave your head – that happens with even more frequency!
My mind has lingered on the idea of cutting my hair and exploring some new style. Hopefully one that can be managed despite all the static electricity in the air this time of year! I will keep you posted on that goes!
Hair experts say you should get your hair cut or trimmed every 6-12 weeks. I am pushing the 12 week mark right now. Squeezing hair appointments into my full schedule is no easy task, I have to be intentional about making time to get it done and it is time!
Time to get it cut before the split ends and loss of shape contributes to my hair looking unhealthy.
Contemplating my hair possibilities got me thinking. There are some distinct similarities between how you manage your hair and how you manage your life and leadership. Track with me now!
1. Your diet matters!
The healthier your diet is the healthier your hair will be. If you survive on a diet of junk food, lacking the proper nutrition, it will show in your hair. Did you know that a lack of zinc or iron can cause your hair to fall out? That's just the beginning. And no matter how frequently you get your hair cut, it is impossible to make up for a poor diet.
The same is true in your life and leadership. Feeding on God's Word and deliberating digesting material that will help you grow and lead more effectively makes a difference. When you invest your time on "junk" it has the opposite effect.
Have you considered how the company you keep when you are eating matters? Some people will help you reinforce your healthy eating goals. Others encourage you to ignore what's best for you. You'll find the same is true in your life and leadership.
And remember, eating is a daily thing!
2. Your habits matter
The beauty industry has created oodles of products and equipment all designed to give you the hair of your dreams. And they do provide the dream look on a short term basis. Over time, however, the chemicals in the products, and heat from the devices, can actually have a damaging effect on your hair. Even your healthy diet might not save it from daily habits of this kind.
Other habits that wreak havoc on your hair: washing your hair too frequently, towel drying your hair, brushing it too much, or pulling it back in a ponytail or clip which tends to break your hair.
Some habits set your life and leadership up for health, others habits harm your health. Want to thrive? Get the rest you need, drink plenty of water, exercise, make time to plan, and create space to do what you love. These are habits that take time, but will energize you as a leader.
3. Trimming is a must
Skipping the trim won't keep your hair from growing. No, your hair will grow from ¼" to ½" each month regardless of whether or not you get your hair trimmed. But if you don't trim, your hair will grow longer and longer, and look more and more unhealthy.
Leading, by its very nature, has a tendency to keep growing, like your hair. If you don't schedule regular times to trim your life and leadership, it doesn't take long for the health of your life and leadership to suffer.
What do you trim? Nothing! Ok, you might be able to trim a bang here or there, but let's be honest; the cutting of your own hair is best done by someone else, and preferably a skilled professional! That would be someone who doesn't have to strain to see the back of your head in the mirror.
When it comes to trimming your life and leadership – let the one who knows you best show you what needs to be trimmed away: God. He knows what "look" will flatter you best.
Your damaged ends – the parts of your life and leadership that are no longer working for you – He knows how much to cut away. The stray hairs or wild ideas, or new opportunities – He knows which ones should linger. The tasks, projects, and even people – He knows what needs to stay and what needs to go there too.
Last, but not least, let Him show you the negative mindsets that you have that need to be trimmed away. It is your mindset that will drive your behaviors. Remember, He loves you! He wants you to succeed! Obedience – that's the key to achieving success in God's eyes! And He doesn't wanting you going crazy taking on more and more trying to be successful your way!
A fresh hairdo – that's a confidence booster! It feels good to have a new and improved look. A fresh cut is easier to maintain and puts a spring into your step!
A fresh look to your leadership – that's also a confidence booster!
How about you? Is it time to trim some dead ends away in your life and leadership? How would if feel to start this year with a fresh look in your life or leadership?