What Climbing Pyramids Taught Me About Goals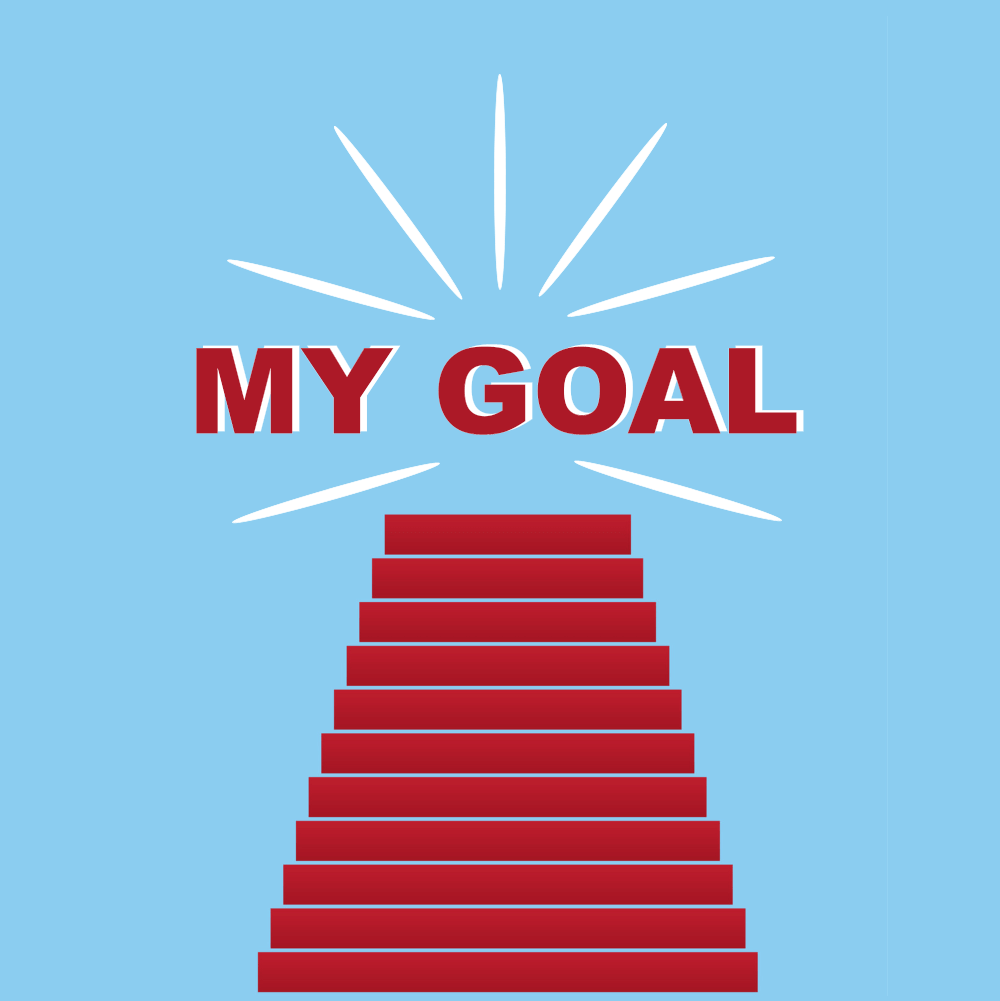 Reaching goals is challenging business, especially if you are attempting to reach a stretch goal! Whatever stretches you will be outside your comfort zone. Breaking out of that comfortable place is no easy task!
A couple of years ago my husband and I had the opportunity to visit Ek Balam – a recently opened Mayan ruin located in Yucatan, Mexico. Previously, when we visited Chichen Itza, a more well-known Mayan ruin in the same region, we could only view El Castillo, the massive step pyramid, from afar. However, at Ek Balam, we were able to make our way to the top of the pyramid El Torre (or Acropolis)… at least my husband was!
From the base of El Torre, the top of the pyramid seems like an easy goal! After all, in light of the many sky scrapers I've been in, 100 feet in the air is not that big of a deal, right? I continued to feel that way in spite of the fact that the steps were quite steep and the treads of the steps very narrow.
All would have been well if I had just kept on climbing and never looked back. About three fourths of the way to the top I suddenly had the urge to turn around and take in the view. It was incredibly disorienting! When stairs are that steep, it is like turning around and taking in the view on a very, very tall ladder! My legs became weak, and a paralyzing fear set in. I could not move! And I never made it to the top of the pyramid.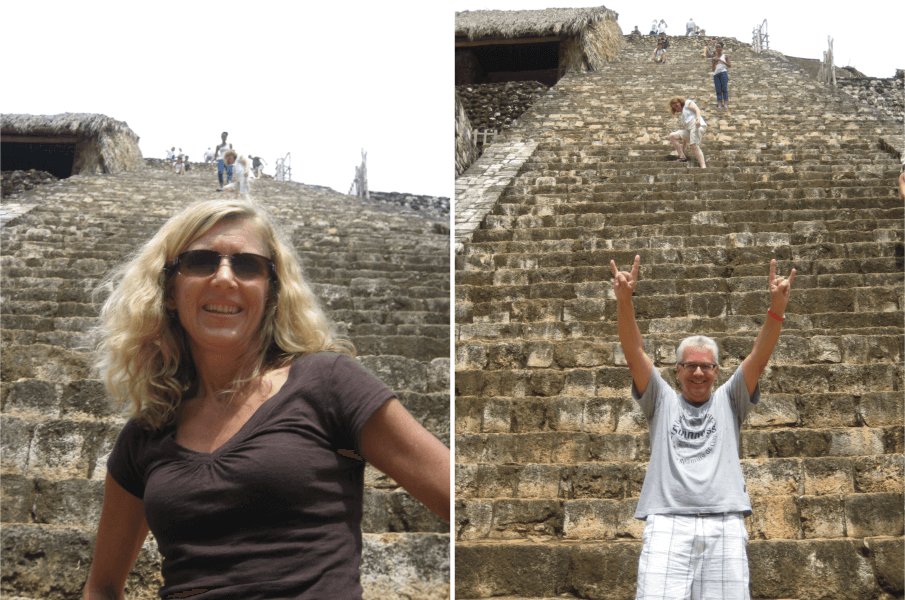 El Torre was built long before all the safety concerns of today, so there are no railings on these very steep steps. The trip down was far worse than my most-of-the-way-to-the-top trip up. If it were not for my husband's steady ways, I might still be sitting on the steps of the pyramid!
You may be smiling or chuckling at my wimpy ways – that's OK. My guess is that you too have encountered similar defeat in an attempt to reach a goal.
I know I am not alone! After all that's why 92% of people who set New Year's resolutions never keep them. Or why people trying to lose weight find themselves on a weight loss, weight gain roller coaster. And how many people do you know who started a business with gung ho enthusiasm only to fizzle and give up a few months later?
According to Dr. Edward Miller, the former dean and CEO of the hospital at John Hopkins University, even when bypass patients are faced with death, 90% of them will not make the necessary changes to their diet and lifestyle.
Reaching goals is not easy!
What has my pyramid climbing attempt taught me about reaching goals?
1. Keep my focus on the goal
You see, the minute I turned around to savor the view, panic set in. If I had kept my focus on the goal, I feel confident I would have reached the top. I am not saying that once having reached the top a certain amount of panic might not have set in as I attempted to make my way back down. I feel sure those same weak knee feelings would have popped up, but I would have already conquered my goal!
2. Remember that God is with me
To be honest, I can't remember if in my fear frozen moment I prayed or remembered that Jesus was hanging out with me on the steps of that pyramid. My guess is that I didn't because when I do center myself this way, it significantly increases my chances of pushing forward! Taking the time to savor that I am loved in those fear filled moments makes a difference!
3. Go slow!
As driven person, I naturally want to conquer my goals. Crush them! As a result I tend to attempt to reach my goals at an unrealistic pace. Often times God, in His abundant love for me, puts speed bumps along my path to slow me down and teach me a few things along the way. Reaching worthwhile goals rarely happens overnight!
4. Take consistent baby steps
There is a reason why modern day building codes regulate the pitch of stairs. A consistent rise and run matter when people attempt to go up and down stairs. When they are not consistent, even a gymnast might struggle to keep their footing when hustling up or down uneven stairs! The same is true of stairs that are too steep like the ones I encountered on El Torre! They are unsafe and have the potential to lead to a fall!
A fall in terms of your goals – a fail! Taking small, consistent, incremental steps towards your goals will ultimately get you results!
5. Don't go it alone!
By the time I had only a quarter of the way to go; my husband had already made it to the top of the pyramid. Had we navigated the pyramid together, my chances of reaching the top would have increased. He did come back to rescue me and attempted to coax me to the top. Sadly, he was unsuccessful!
Reaching goals is tough! Unexpected and discouraging things creep up along the way. Having someone supporting you through the process, encouraging you, and urging you forward is powerful!
6. Celebrate the progress you did make!
Heights are really not my thing. They make me queasy! The fact that I nearly made it to the top is not so bad for someone who doesn't enjoy heights! That's worth celebrating. Just because I didn't reach the goal doesn't mean that I didn't do something courageous! Be sure to acknowledge the progress you are able to make rather than dwelling on the fail.
7. Do overs count!
Let's face it, failing to reach a goal stings. It causes negative beliefs to bubble up and changes the way I see future goals. It makes me abundantly aware of my weaknesses in ways that cause my strengths to shrink. It can be paralyzing!
Failing to reach a goal can be temporary. I hope that someday I am able to visit Ek Balam again so that I can reach the top of El Torre. I want to put to use what I learned from my previous fail, and celebrate reaching the top; celebrate overcoming and growing and not giving up!
Baby, ready to head to Mexico again?
Failure should be our teacher, not our undertaker. Failure is delay, not defeat. It is a temporary detour, not a dead end. Failure is something we can avoid only by saying nothing, doing nothing, and being nothing. – Denis Waitley
What goal are you struggling to reach? How can you pursue this goal in a fresh way?