Upgrade: 7 Ways to Take Your Thinking to the Next Level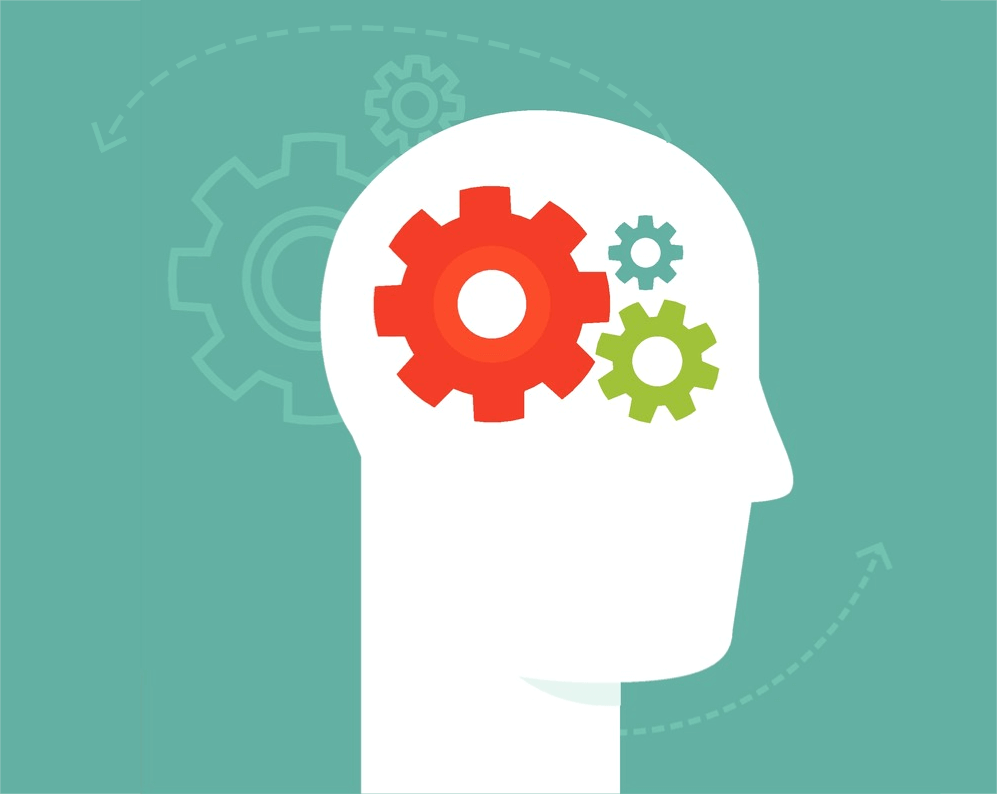 Recently I watched an episode of House Hunters that got me reminiscing. A young twenty-something gal with an appreciation for the character of older homes was searching for her first house. One of her options was an older home with a niche in the hallway. This millennial had no idea what that niche was for.
At one time, that niche housed the phone: the old-fashioned land line. Times have changed! Imagine it – there was a time when people stood in the hallway, kitchen, or some other equally public place, attached to a cord, to have conversations on the phone!
Back in the day, phones were not only stuck in one place, they only performed one function.
It is possible today to run a business from your smart phone: send and receive e-mails, gather information from the web, schedule appointments, take payment for products and so much more. It can send reminders, hold lists of things you might forget, and keep contact information at your fingertips. It is a virtual hub – the professional brain center that goes everywhere you do!
And when your phone is malfunctioning, dead, or lost it can create some serious issues.
As a leader, your mindset and ability to think clearly is powerful. It is your hub, much like a smart phone. When your thinking is at its best, your capacity as a leader expands, and when your thinking it inhibited, your capacity shrinks.
No one sets out to be a mediocre leader. You want to be successful! You want your thinking to be an asset – something that makes you stand out.
Here are seven ways to take your thinking to the next level:
1. Be Curious
Successful leaders show their curiosity by wanting to fully understand their own style of thinking. It is not out of the norm for them to take time to think about and understand things like…
Do I process in the moment or do I need time to mull things over?
Do I tend to think in a linear or non-linear way?
Do I prefer to think through and generate ideas and strategies, or do I prefer to sort through details and processes?
Do I prefer to think about think relating to facts and tasks or people and feelings?
What do I tend to think about most often or avoid thinking about?
Successful leaders aren't just curious about their own way of thinking – they also want to understand the thinking of those they lead.
Why? Because we all have thinking preferences; identifying them makes it easier to put together a powerful team of complementary thinkers.
2. Make Space
By nature, leaders are doers, so setting aside time to think and reflect sounds counter-productive. However, successful leaders know that it is a wise investment of time to reflect, evaluate, and explore.
How you make space to think space and what that looks like will be unique. It might involve journaling, walking and pondering, or letting things simmer on the back burner while you do a mindless task. Or you might choose to start each work day with 30 minutes of "thinking time" or take a personal retreat periodically. Most likely, you will make space to think in a combination of ways.
One of the benefits of working with a coach is that you have a built-in space to think. And unlike when you are thinking things through on your own, a coach's questions often lead to new ideas or realizations that can transform how you think about the topic at hand.
3. Be Open
Have you ever met a "know-it-all" type leader? If you have, spending time with that person was probably not high on your list. It is more likely that you prefer a leader who is open and ask great questions before making a decision. That's just one way a curious leader demonstrates their openness – when they are willing to consider situations from new perspectives.
Another way a leader demonstrates they are open is by having a tolerance for differing opinions. That doesn't mean they are easily swayed, but that they are confident enough in their own point of view to allow you to another point of view.
The open leader will also actively seek out differing views out of an eagerness to learn.
4. Consider the Impact
For a leader, the bottom line and end results matter. However, successful leaders will seriously consider the impact their decisions will have on the individuals involved. Will it have a positive or negative affect? Are there ways to minimize the negative aspects of a decision?
Great leaders know that how they present an idea or decision is also important and consider carefully how best to do it.
5. Collaborate
The best ideas are often the result of a collaborative effort. It takes a confident leader to allow a team to think freely, brainstorm, and contribute. However, a leader that welcomes ideas – they are much easier to follow!
Another way for a leader to collaborate is to spend time with other thinkers – participate in a mastermind group, small group, or intentionally meeting one on one with people who challenge, inspire, or expand your thinking.
6. Keep Learning
Want to stand out as a leader? Never stop learning! Take classes, have a mentor, read books, stay abreast of hot topics, or learn a new skill. It doesn't have to be all work related. Learning a new skill or hobby will positively impact your thinking abilities!
7. Stop Negative Thinking Patterns
There is so much to say about pesky negative thinking patterns that I will save it for next week. Suffice it to say – your negative thoughts are often at work and you don't even realize it. Definitely an area every leader needs to honestly explore and take steps to change! Just like technology can randomly fail, your negative thinking patterns can undermine your otherwise amazing thinking abilities!
Just like your smart phone plays a significant role, so does your ability to think. It is the key to your success as a leader and in life!
What's one way you would like to actively expand your ability to think?