Turning Obstacles into Opportunities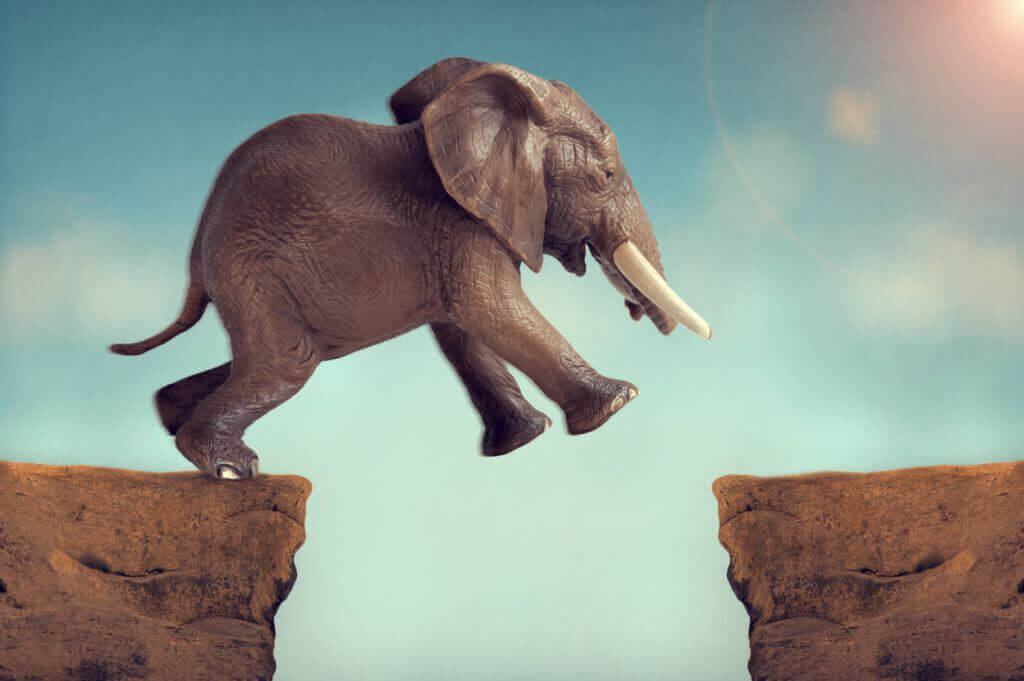 It's a new year and a plethora of opportunities lie ahead. As a driven person, the prospects are energizing!
If I am honest, there are also some unresolved challenges lingering in my life. While I have made significant strides and I am inhaler free, I have not yet arrived where I want to be with my breathing. I have been blessed with a difficult person to deal with, and I must confess I took on more than I should have over the holidays – still catching up! Like you, I am still a work in progress!
While these difficulties are not all directly related to my success in business or as a leader, they will impact my progress. Humans are holistic creatures. That's why coaches talk so much about work/life balance. Without being proactive, these challenges will become obstacles that will keep me from reaching my goals this year.
When it comes to facing obstacles, half the battle is my perspective. I can see them as insurmountable, which only tempts me to dwell on the immensity of the issues, and shrinks how I see God. Or I can view the obstacles as gifts and a chance to learn and grow in ways that will be necessary for wherever God is leading me.
My first response is not always one I am proud of – it is easy to be thrown off in the moment by how daunting an obstacle appears. However, the quicker I am able see the opportunity – that's success!
Turning obstacles into opportunities takes place when I intentionally take the time to…
1. Remember how much God loves me
Not only does God love me, He loved me first and He loves me unconditionally! There is nothing I can do to entice God to love me more or tempt God to love me less. I have all of His love right now! The question is will I allow His love to soak in? Will I let it saturate my insecure and immature places? Will I trust Him to lovingly see me through the hard things in my life or will I just rejoice when things are easy?
2. Acknowledge my negative behaviors
It is easy for me when bumping up against challenging obstacles to respond in negative ways. Sadly, while I might feel quite powerful in the moment, I am really attempting to hide my fear, insecurity, or need to self-protect. Identifying the behaviors that are at work and asking God to help me respond in more positive and pleasing ways is an important step.
Can you relate to any of these behaviors?
Controlling: Not only being controlling, but being overly in charge and downright domineering so that I can get done what I want done.
Avoiding: Procrastinating – putting off tasks unpleasant tasks or conflicts I am not eager to deal with.
Blaming: Coming up with excuses and not taking responsibility for my behaviors, reactions, or responses.
Pleasing: Helping, enabling, or trying to make you happy in order to be liked.
Playing the victim: Wallowing in my own negative emotions in hopes that you will feel compassion for me and give me the attention I need.
Judging: Criticizing myself, others, or circumstances; having a negative outlook on life.
Busy, Busy: Hurrying and hustling through life so that I don't miss out on anything. There is no time to relax and there is no peace. I must get on to the next thing, the next more exciting thing! I ignore my limits.
Anxious: Focusing on what could go wrong, what might happen, and numerous other negative possibilities.
Conquering at any cost: Viewing tasks, goals, etc. as more important than the people around me. When I am in this mode it doesn't matter how much pain I cause others – I just need to get a thing done!
Void of emotion: Relying solely on logic and ignoring emotions.
3. Search for the gift in the situation
God is the source of all good gifts according to James 1:17 which says: Every good and perfect gift is from above, coming down from the Father of the heavenly lights, who does not change like shifting shadows.
Sometimes the circumstances and situations I find myself in are not always so awesome! That doesn't mean that God is giving me "bad" gifts it just means I live in a fallen world. It also doesn't mean that there are "gifts" to be had should I choose to view it that way.
Some of my most treasured life lessons have come out of ugly situations. That's the beauty of God – He promises that in all things God works for the good of those who love Him, who have been called according to His purpose. Romans 8:28
Will I be deliberate about seeing the good He has in mind for me in my challenges?
4. Accept the invitation to be creative
Challenges are an invitation for me to roll up my sleeves and get creative! What new and innovative solutions can I apply to the situation? How can I view this challenge in a fresh way? What new system, process, or way of doing things might solve the problem? Who might be able to help me?
When I am too busy, spend too much time dwelling on the problem, or feel like the situation is hopeless it makes it next to impossible to be creative. Creativity requires time and space to flourish. No matter how full my plate is, pausing to get creative is a better use of my time.
5. Trust God!
Will I trust God to see me through my obstacles? Will I remain authentic, vulnerable, and connected to my identity in Christ as I navigate through the obstacles? Will I choose to see the gift and accept the invitation to be creative? How I respond will reflect the degree to which I trust God.
There will always be challenges, obstacles, and difficult people to deal with. It is up to me to choose how I will handle them. Will I resort to self-protective behaviors that will create even bigger issues and make reaching my goals less likely, or will I choose to respond in ways that allow me to learn, grow, and develop skills that will increase my chances of realizing my goals?
Sometimes I feel like an elephant facing a mighty chasm as I face my obstacles. Taking steps to overcome them helps me be more determined, persistent, and makes it possible for me to see I am far more capable when I partner with God than I previously realized.
What obstacles are you currently facing? What goals are they keeping you from achieving? How will you turn your obstacles into opportunities this year?