The Perplexing Thing about Purpose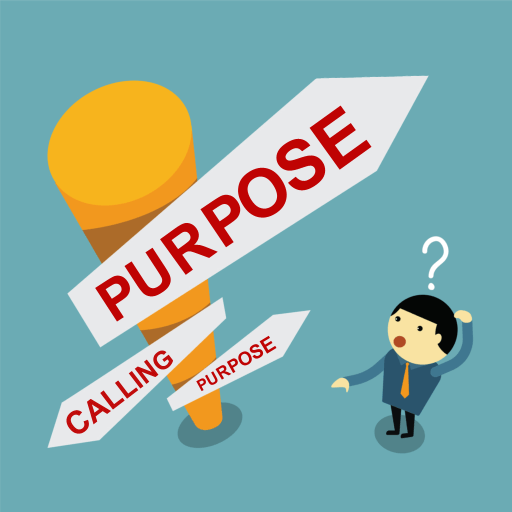 Children have lofty aspirations! They dream big –the world has a plethora of opportunities! Think back – what did you want to be? Perhaps you aspired to being a firefighter, a doctor; maybe a teacher or the president? Whatever you imagined you could be, it was something heroic and significant in your eyes!
The older you get, the more you realize the sacrifices and challenges it takes to achieve significance and your sights become more "realistic."
And yet the question persists – "why am I here on the planet?" You long for a life brimming with meaning.
Rick Warren has identified five universal purposes in his book The Purpose Driven Life:
• We were planned for God's pleasure –so your first purpose is to offer real worship
• We were formed for God's family – so your second purpose is to enjoy real fellowship
• We were created to become like Christ – so your third purpose is to learn real discipleship
• We were shaped for serving God – so your fourth purpose is to practice real ministry
• We were made for a mission – so your fifth purpose is to live out real evangelism
These are powerful purposes! They provide direction and meaning for life, and yet there is still a sense that you were created for more; a unique something that you alone exist for.
Purpose is defined as "a reason one exists" or a "reason for being;" your why.
When I think of someone with a powerful why, Joseph comes to mind. After all, he was the reason the Egyptians had food in a time of famine. It is impressive to save not only an entire nation, but also those who came to purchase grain from the surrounding countries.
Or what about Esther? She saved the Jews from being eliminated. In scripture, her uncle, Mordacai spoke these famous words, "For if you remain silent at this time, relief and deliverance for the Jews will arise from another place, but you and your father's family will perish. And who knows but that you have come to royal position for such a time as this?" That's a significant purpose!
Imagining that we have been created for a something as mammoth as protecting a civilization from famine or God's people from destruction seems daunting! I doubt that Joseph or Esther imagined they would ultimately participate in such grand purposes either!
That's the funny thing about purpose – where it will ultimately lead you is fuzzy from where you are now.
Whether you refer to it as your purpose, calling, or mission in life, how your life will eventually impact others is often unclear. It takes faith to believe that your tiny steps in the direction God is leading today will impact the lives of others in unimaginable ways down the road. That's just one of the perplexing things about purpose. Here are a few others:
1. Less about "wow!" and more about now
You are human. You strive for the crescendos in life; the big moments. They are easy to spot in the lives of others because we are not there for the many days, months, and years of hard work and turmoil leading up to the big, filled with purpose moment.
You see, purpose is less about a destination and more about a way of being and pursuing life. It is right now! That doesn't mean that God doesn't ultimately have something big in mind for you like He did Joseph and Esther, it just means that you have to shine along the way in order to eventually end up there. You have to be available now.
What can you do today to live in your purpose?
2. When _____________ happens
It is easy to get lulled into thinking that down the road when your business grows, you get the next promotion or job you then will be able to live out your purpose. The truth is that your purpose is a lot less about your job or career and much more about how you approach your position.
If Joseph had not taken his role as a slave seriously while waiting for his role of significance he and many others would have been very hungry. His role as a slave was a part of his preparation for his future just like his role of a prisoner was. You see, big purposes necessitate you being more prepared – a person filled with faith, endurance, and commitment.
How can you live out your purpose before ___________ happens?
3. You won't save the world
But you will impact the world in some way. That might seem small to you, but when you serve & bless others it is contagious. There is no telling what your small contributions will lead to.
How can you be more aware of the opportunities to serve and bless others?
4. It requires action
Your purpose will not be a noun. It is an action word and it most likely ends in an –ing! Your personal mission statement will state in black and white how you will touch others and describe the legacy you want to leave behind. It will contain an action statement like serving (my family), reaching (children for Christ), or influencing (leaders) – those are my action words in my own personal mission statement. How that has played out in various seasons has changed, but the essential action word has remained the same.
What are your actions words?
5. Not a solo thing
It would have been impossible for Joseph or Esther to accomplish their purpose on their own. That's the thing about purpose – it is not a solo deal. It is a "you and God thing!" If your purpose scares you and feels a bit overwhelming you are probably on track!
What do you feel drawn to that feels way too big?
6. Purpose blockers
Feel like you lack purpose or a thing you are called to do? Odds are your bad beliefs are blocking your purpose! Here are a few bad beliefs to watch out for:
• It's too late to pursue my purpose
• I'm not a visionary – I don't have a purpose
• My purpose is God's responsibility to make happen
• I have to create my purpose
• My purpose is not that significant
How will you reframe your bad beliefs so that you can pursue your journey of purpose?
When it comes to purpose, what have you found most perplexing?