How to Lead In a Way That Inspires Great Performances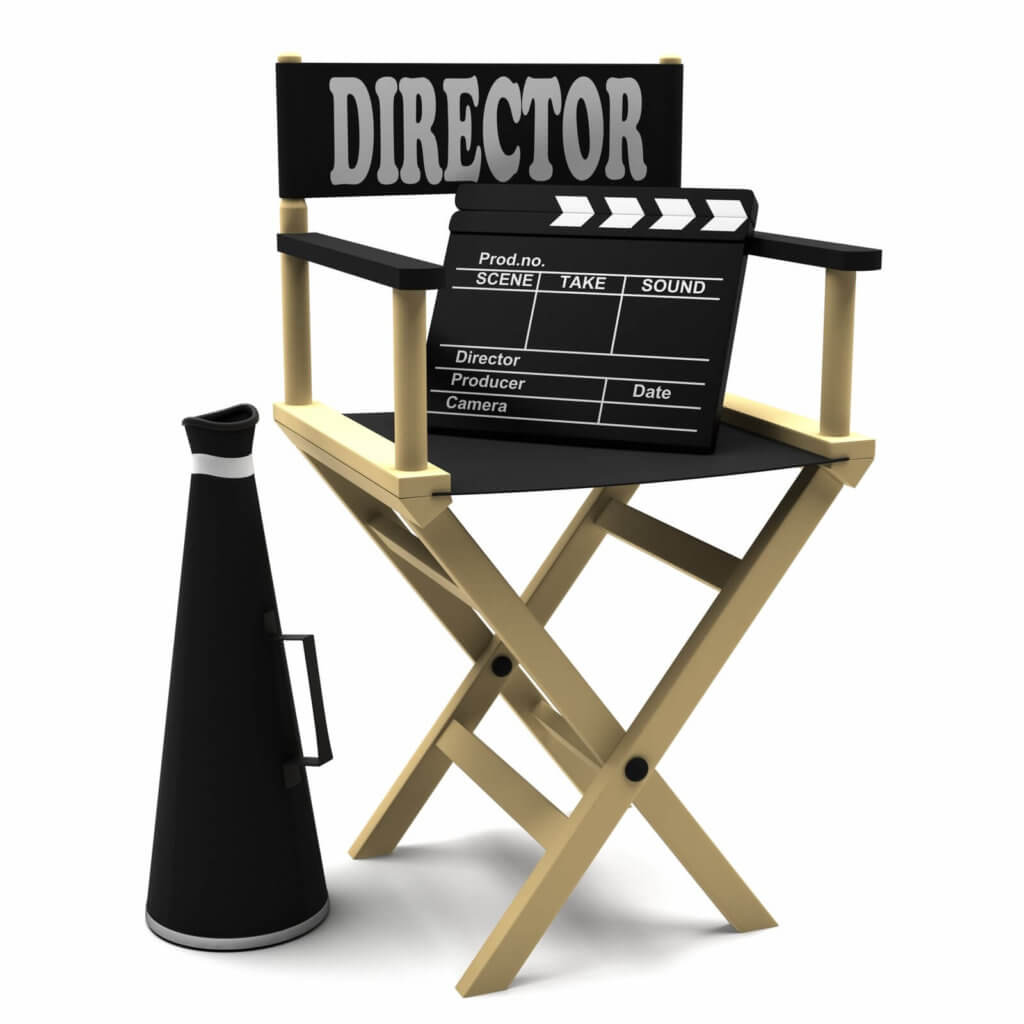 Being a wildly successful actress is something I've never aspired to. A drama queen I am not! Maybe if I'd been able to watch more than an hour of TV per week or permitted to go to a movie theater growing up, such a passion might have been stirred up in me. It's all good – I adore being a life and leadership coach!
I just happened to catch Katie Holmes on the Today Show chatting about her latest film, Logan Lucky, where she mentioned how her performance was either hindered or helped depending on the skill of the director.
Being the curious creature that I am, I decided to explore what other actors wanted most in a director. Here are the high points of what others had to say…
Fun, honest, and someone who trusts you.
– Paul Giamatti
Clarity, certainty, and the willingness to honest when you are uncertain.
– Meerle Streep
Emotional participation.
– Natalie Portman
Passion. – Elena Anaya
A grasp on the story. Flexibility. Parameters – not micromanaged.
– Jeremy Renner
Clarity. Vision. Freedom. Not prescriptive, but descriptive about what's needed. Clear … producing a creative response.
– Rebecca Hall
Enthusiasm. Feedback. Input.
– Bruce Greenwod
Support. Vision.
– Djimon Hounson
Collaboration.
– Abbie Cornish
Creativity, task, and boldness.
– Oliver Isaac
Preparation. Passionate. Strong Vision.
–James D'Arcy
Trust, communicates clearly, great atmosphere, and cultivates a relaxed feeling.
– Viggo Mortensen
Know what they want!
– Jennifer Ehle
Communicate what they want. Open to creativity and collaboration.
– Laurence Fishbourne
Courage. Explore. Collaboration. Trust.
–Naomi Rapace
Trust, direction, guidance with very clear ideas, and freedom.
– Toni Serrillo
I absolutely love working with Mel (Gibson) because he is so passionate & such a caring parent on set. So confident in his ability to tell a story it makes you confident in him.
–Andrew Garfield /Hacksaw Ridge
As I listened to these various actors share, it was abundantly clear to me that what actors want from a director are the very same traits that people want from a leader. I would boil down what they had to share to these ten characteristics:

This is not a comprehensive list – I am sure there are additional qualities that could be added, but it's a great place to start! Possessing these ten qualities goes a long ways towards helping a director coax the best out of actors, so they give a winning performance.
Getting your people to perform at their best
As leaders, isn't that what you want from your people – for them to perform at their best? Yet too often, leaders undermine the performance of their people because they lack the above characteristics.
A fresh perspective
Walking out these traits day to day is not always easy, even though these traits are not new or earth-shattering. However, viewing your role as a leader through the lens of a film director just might change how you see your job and inspire you to approach things in a fresh way.
Are you willing to carve out time to reflect and be honest with yourself? I know time to reflect seems impossible when so much is vying for your attention, but I promise being proactive will pay off and save you time later!  And if you make a habit of it – even better!
So when can you schedule time to evaluate yourself when it comes to the ten traits above? And then just as important… How would your people rate you? Are you brave enough to receive their feedback?
More reasons to grow
Here's another reason to do the work to better your leadership skills: People leave organizations because of poor leadership. Replacing or re-training people isn't cheap! According to The Sasha Corporation, the cost of replacing an $8 per hour employee was an average of $9,444.47 per turnover. Depending on the industry, the costs can creep as high as $125,000.00. And if you lead in a volunteer situation – you know how tough it is to find people to begin with!
Make small changes
Don't be overwhelmed if you score yourself lower than you'd like in any, or many, of these areas. Awareness is the first step. Once you are aware of the areas that need a bit of polishing, pick one – just one, to focus on for 30 days. Determine what small changes you can make that would add up to the greatest impact and begin making those changes.
For example, if you happen to struggle to collaborate, you might consider…
Inviting ideas and input from others before making decisions
Asking more open ended questions
Changing up your meetings to include brainstorming
Being deliberate about appreciating new or different perspectives
While new habits can be uncomfortable at first, don't let that keep you from noticing the benefits of your new behaviors! Then don't stop there. After devoting 30 days to one trait, pick another area to focus on. You might work on pumping up your passion by…
Reconnecting with your why
Participating in activities you LOVE!
Eliminating things the detract from your passion
Practicing self-care – it's hard to be passionate when you are running on empty or are stressed!
Why not develop your leadership skills as if you were aiming for an Academy Award or Oscar for Best Director…or Leader of the Year, if you will! While you can make strides on your own, working with a leadership coach is a way to accelerate that process and get the results you desire!
What changes do you need to make to draw out better performances from your people?