Join Time Tribe – A Group Coaching Experience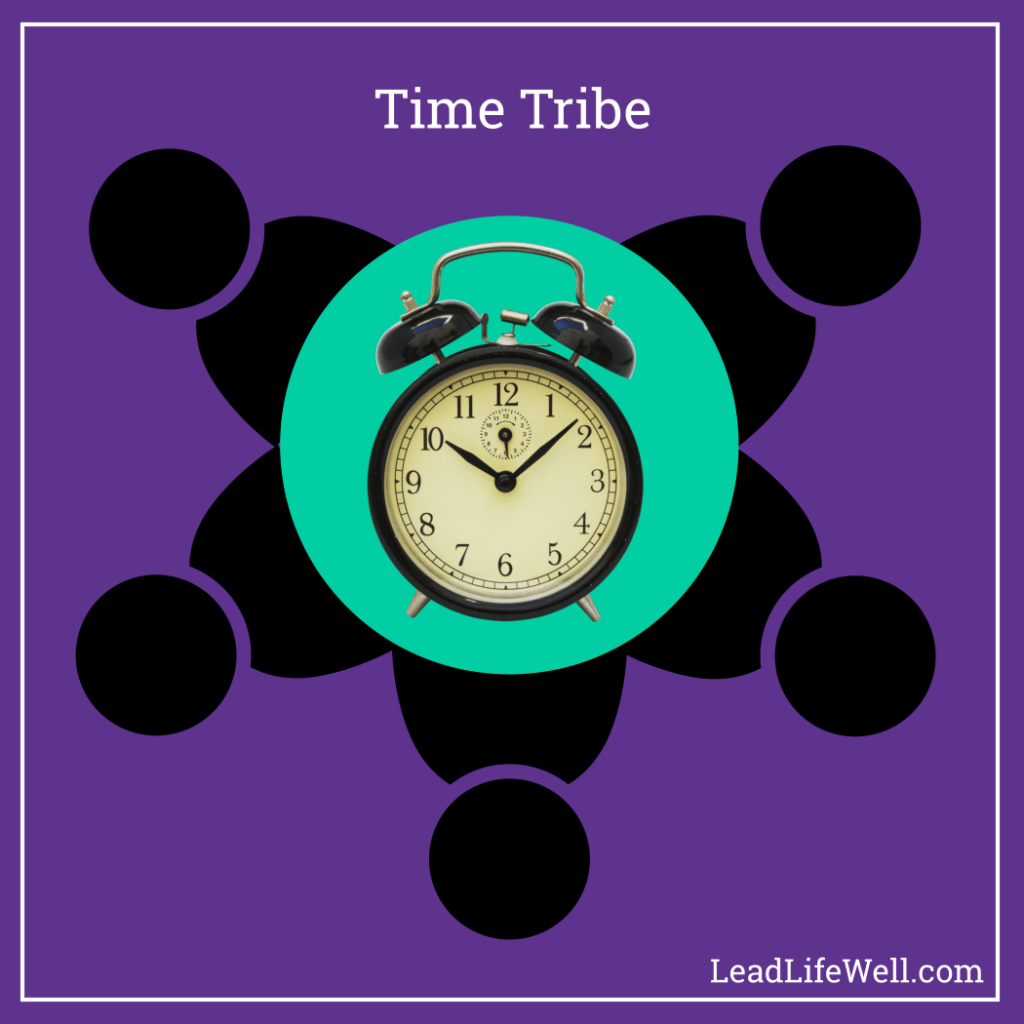 Your success depends on your ability to manage your time with skill and purpose!
Either you run the day, or the day runs you! When your day runs you it leads to…
Stuff falling through the cracks
Overwhelm – spinning your wheels but not getting anywhere
S-T-R-E-S-S
Exhaustion
A lack of peace and joy
AND…__________________You fill in the blank!
That's no way to do life or work! It's far from THRIVING!
I want you to THRIVE and use your time not only to be more productive but to enjoy life more!
That's what Time Tribe is all about! Sign Up Now!
Time Tribe is an opportunity for you to gather with others for six sessions who are eager to transform how they use their time, while being guided by me – your certified professional coach.  Time Tribe meets 6 times, with homework exercises to complete prior to each virtual meeting where you meet with the others in your TRIBE. In-between sessions you can mingle, ask questions, and spur each other on in the Time Tribe Face Book Group so you will be supported every step of the way! It's all designed to help you make positive changes in how you use your most limited resource…TIME!
Here's what the six sessions look like:
Session #1 – THE FOCUS: Getting real about your relationship with TIME. (11/6/19)
You can't change what you won't acknowledge!
Session #2 – The FOCUS: Nailing down your TARGET. (11/20/19)

You won't maximize your time until you know where you are going!
Session #3 – The FOCUS: Boosting your ENERGY! (12/4/19)
You can't reach your goal or make the most of your time if you're running on empty!
Session #4 – The FOCUS: Switching up your MINDSET. (12/18/19)
You will keep on doing the same old thing until you change your mind!
Session #5 – The FOCUS: Establishing INFRASTRUCTURE. (1/8/20)
You will need systems, processes, and tools to support your time transformation!
Session #6 – The FOCUS: Putting it all together so you can keep moving FORWARD! (1/22/20)
You will take what you've learned and create a realistic plan for getting the most out of your time – your 24 hours!
And NOW is the perfect time to start!
Wouldn't it be amazing if you were able to navigate the holidays without stress and keep the holiday crazy at bay? And it's a powerful way to kick off 2020!
Time Tribe is just $227 – that's a steal!
About $2.50 a day! That's less than a latte!

Space is limited so Sign Up NOW!
This round of Time Tribe – kicks off on November 6th at 2pm.

Learn more about Group Coaching Here.