How New Adventures Foster Success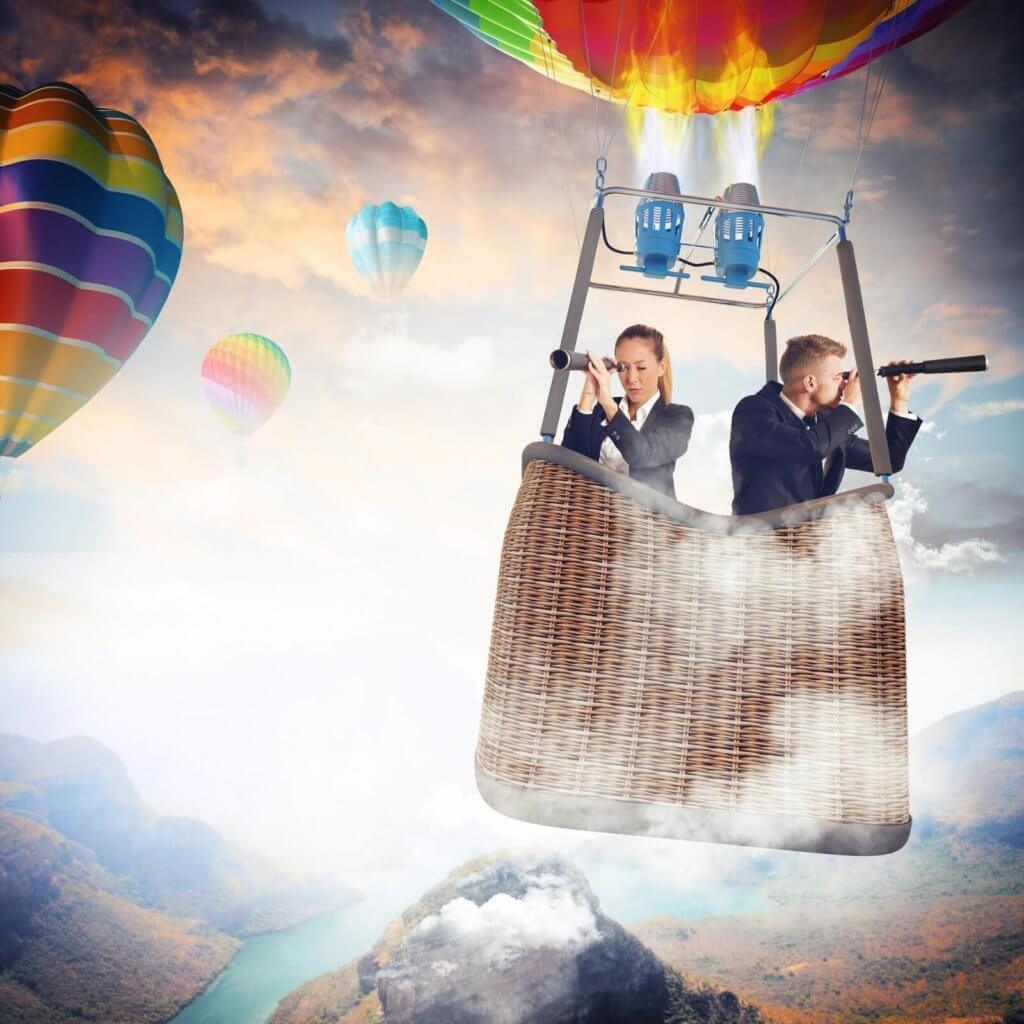 Summer's my favorite time of year – especially when you can savor books beach-side!  I adore a wide variety of reading material, but recently ambitious, adventurous, historical women have been the topic of the last several novels I've read. The characters zeal for life and courage to step outside the norm for women both professionally and personally – that inspires me!
I also find it stirring to read about those who reinvent themselves – especially late in life. That's what the heroine of the last novel I read did. It was based on the real life of Tabitha Moffat Brown, who started a whole new chapter of life when she was 66 by daring the Oregon Trail. Not only did she survive the treacherous trail, she then went on to establish an orphanage, a school, and a university. Oh, and did I mention she had a lame foot? She didn't let things hold her back. I find that impressive!
Sadly, most people are not as adventurous as Tabitha. In fact, typically the older you get, the more your comfort zone tends to shrink, decreasing your chances of positively impacting others.
Evolving in your career, life, and purpose demands that you consistently challenge your comfort zone. That's where the learning, growing, and preparing for what's ahead takes place. I don't know about you, but I am definitely not ready to stop learning and growing!
So while there is nothing new under the sun, there are still plenty of new experiences to be had regardless of your age, right? When was the last time you engaged in a new activity; a thing that forced you to stretch and face your fears? Engaging in new adventures, even frivolous ones, primes you to take on new challenges in more important areas of your life and work. When was the last time you…
Embraced a new way of thinking
Developed new habits
Learned new skills
Connected with new people
Tried new behaviors – being proactive rather than procrastinating, eliminating, or delegating
Did something new just for the fun of it
Have I enticed you to do a new thing? I hope so! Here are a few things to keep in mind while you're contemplating what to freshen up in your life or work:
1. Do something NEW sooner rather than later!
I guarantee that doing what you've always done won't get you where you want to be. And the sooner you take action, the easier it will be. Putting it off only makes the process harder. Take trying to ditch those extra pounds for example. Those pounds don't just show up– they are the result of being stressed, overindulging, and not being active. I wish it wasn't so! Putting the extra pounds on happens with very little effort. Taking them off – that's another story!
What changes have you been putting off?
2. Do the right something NEW thing
Certain tasks come easily to me. They keep me occupied and feeling industrious, but they don't always produce the results I'm after. It isn't enough to do something new – it takes doing the "right" new things to get the results I desire. The chances are good that the new thing is going to be challenging and outside my comfort zone, otherwise I would already be engaging in those activities, but I can't let that hold me back.
What new right actions do you need to be engaging in?
3. Do something small
You don't have to take giant steps to enjoy the fruit of new actions. Nope! Even a small shift or tweak can make a significant difference! And when you see the positive results, you will be motivated to makes other small changes. Before you know it, your comfort zone has expanded and the idea of new things no longer produces the same level of anxiety. That's pretty sweet!
What new small step can you take today?
4. Don't let failure slow you down
As you try new experiences or ways of doing things, you will encounter some bumps along the way. That's normal!  Not everything you try will be a raging success the first time around. Continue to go after new stuff. Treasure all that you that you learn and the ways that you grow in the process! Knowing what you don't want to repeat – that's a valuable discovery!
How have unsuccessful new experiences slowed you down?
5. Do something NEW and memorable
When you think of stepping outside of your comfort zone, do your relationships spring to mind? It doesn't take long for relationships to grow stale. Imagine how your marriage, friendships, or work relationships might benefit from a novel experience or two. Bringing fresh experiences to play doesn't have to be costly or time consuming: it just needs to be something you normally don't do; something that might push you a little out of your comfort zone and enhance the relationship. Making memories – that's priceless!
When was the last you intentionally set out to make new memories?
6. Don't overlook God in the NEW
Even more important than your human relationships is your relationship with God. It is easy to get lulled into a hum drum place and resort to a formulaic way of engaging with God. I am quite sure my human relationships would not last long if I connected with others that way. What if you breathed new life into your time with God; mixed things up a bit? What if you focused on facets of His character, His love, or His grace?
Beyond your time with God, what about doing life with Him? What adventure has God been nudging you towards that seems too big, impossible, or a little crazy? How has God been prompting you to change your life or your leadership that has made your heart skip a beat?
Stepping out and obeying His lead might seem risky, and it probably will be. It is also an opportunity to experience God's faithfulness, power, and love; to appreciate Him in unexpected ways while deepening your understanding of who He is.
He is there to help you along the way. He can't wait to reveal more of Himself to you!
You have His promises:
Trust the Lord with all your heart, and don't depend on your own understanding. Remember the Lord in all you do, and He will give you success. Proverbs 3:5-6 (NCV)
Live full lives, full in the fullness of God. God can do anything, you know – far more than you could ever imagine or guess or request in your wildest dreams! He does it not by pushing us around but by working within us, His Spirit deeply and gently within us. Ephesians 3:19-20 (MSG)
7. The blessings in NEW
Need a few more reasons to take on something new? Trying new things and being stuck – they just can't happen simultaneously! Learning new skills keeps you mentally sharp. Engaging in new experiences makes you a more interesting person. And when you keep your attention on the process when trying new things, you are more present, less stressed, and experience less anxiety. On the flip side, focusing on results, success, or not failing creates stress and anxiety. Nobody wants that!
Who wouldn't welcome success? Isn't it time for you to do life and work in a more adventurous way? What's keeping you from a life brimming with NEW?
© Can Stock Photo / alphaspirit