How I Got Things Done During a Difficult Season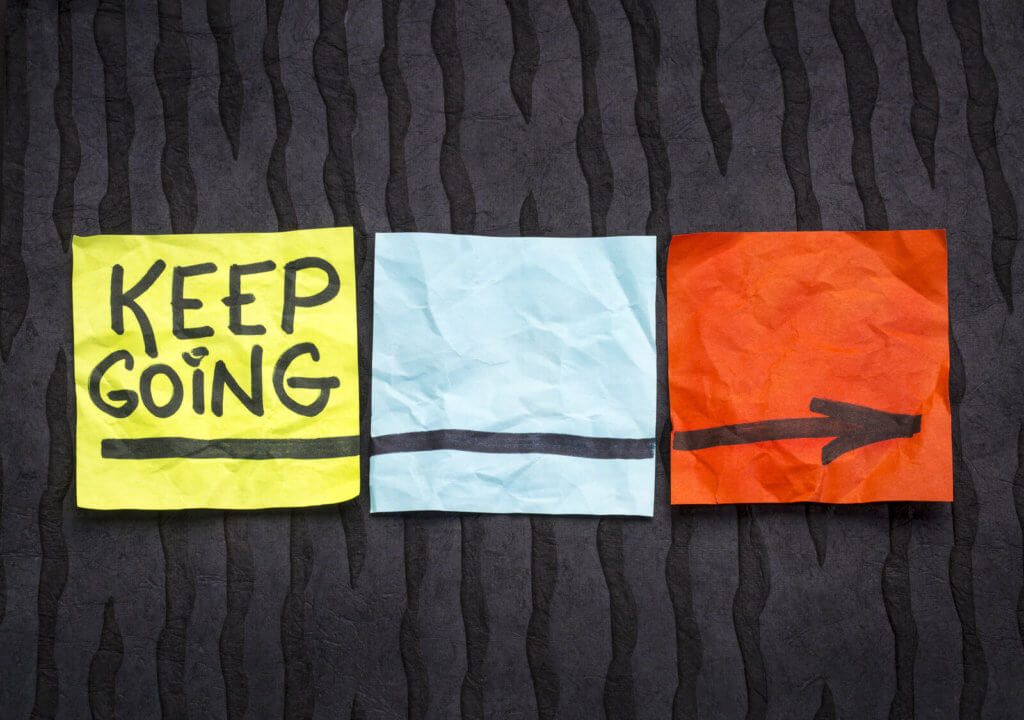 This past year has been a doozy! About this time last year, a crazy kind of fatigue set in like nothing I had previously experienced, along with a serious lack of appetite. For someone who not only loves to cook, but enjoys eating, this was unusual. There were random bouts of the "flu," or at least that's what I assumed it was, every couple of weeks. This too was out of the ordinary, because this version of the "flu" came with other symptoms including my arms and legs going numb. Frankly it was frightening!
My preference is to manage things naturally, and I gave that my best shot. After five months of mysterious symptoms, my chiropractor, who practices a variety of natural and homeopathic means, encouraged me to get a full blood work up. That's when I knew it was time for a fresh approach.
Long story short, it turns out I was battling Lyme disease, and quite a battle it has been! Talk about tough times, Lyme is complex and affects nearly every aspect of your health. And for those who may not know, ticks are just one way to get Lyme disease. You can also get it from spiders and mosquitoes!
I am happy to report that I am feeling wildly better with only a pesky symptom or two lingering. My energy, breathing, and appetite have significantly improved!
Health challenges can definitely wreak havoc with your productivity, especially when you are dealing with chronic health challenges. After all, getting things done when you lack energy or don't feel great is no easy thing.
Tough times are not limited to health challenges- they show up in a wide variety of ways, including moving, life transitions, death of a loved one, difficult relationships, financial setbacks, or a crisis with your kids, to name just a few. While each challenge is unique, the overall effect is a drain on your energy, motivation, and ability to focus.
For most of us, life goes on whether you have the energy for it or not. You still have work to do, perhaps a business or household to run, but how do you keep things moving along when you are barely moving? That's not easy! The temptation is to abandon all that you have been doing in hopes that things will be better at some point in the future. Maybe then you will feel more up to things.
In spite of the ups and downs of my health over the last year, I was not only able to keep things moving forward, but I also had my most profitable year as a coach! While I chalk that up to God working on my behalf in amazing ways, I know that without being consistent and getting things done, that would not have been possible.
Maybe you're facing a difficult season right now! If so, I feel for you – I really do! I know firsthand what that's like. It is frustrating and discouraging!
And I want you to know that you don't have to give up. You can hold on to your dream, the work God's given you to do, or whatever He's given you to look after! It might not look the same, but things don't have to come to a screeching halt!
Here are six things I learned about getting stuff done when you are facing a difficult season:
1. Hang On To Your Routines
No matter how tired I was or how yucky I felt, I continued to start my day by making time to read my Bible, pray, and connect with God followed by planning my day and exercise. Before the health challenges, I would walk six miles in our hilly neighborhood, do cardio intervals, or some combination of the two. Exercise was my way of relieving stress, thinking through life, and something I thoroughly enjoyed!
When everything is an effort, and working out in the way you are used to is not an option, it can be very disheartening. Rather than eliminate this time from my schedule altogether, I plugged in new ways of working out that included yoga, stretching, and breathing exercises. It turns out those activities are destressing activities as well!
On the days I felt better, I did a little more. On the days I felt my worst, I let simple stretches count. I listened to my body, not my feelings and kept exercise a consistent part of my life.
As my health has improved, I have continued to pick up the intensity of my work outs, and it isn't something I have had to fit back into my life because I never let it go. If I am honest, I think the changes have been a blessing in disguise and that exercise had become a little too important to me, and I was probably working out harder than I really needed to.
2. Have Boundaries
Boundaries are always important, but when you are not operating on all cylinders, they are imperative! In order to conserve my energy, I had boundaries guarding my sleep and when I went to bed. I allowed myself to sleep in a bit longer than I would normally, and yes – even some days take naps! For someone who does not normally take naps – that's huge! I also limited my adventures out – you would be surprised how draining getting ready can be! When it came to coaching, writing, working and as well as chores around the house, I limited them and I gave myself permission to leave some things undone.
3. Define Priorities
There were hundreds of things vying for my attention. I still had a basement to unpack, things to organize, work to keep up with, decorating to do, and that's just a start. Determining what was a priority made it possible for me to focus on just a few things that had to be done. The rest…it could all wait. Again, I gave myself permission to leave some things undone.
4. Ditch Multitasking
Getting things done efficiently in the past often included multitasking, however, multitasking is draining! If you lack energy, multitasking it not an option; and I have discovered it is not all that effective anyway. Being forced to do one thing at a time turns out was yet another blessing in disguise! Not only does it improve the quality of your work, it allows you to be a more present person in the process.
5. Delegate
I confess, I like to do things, and I like to do them myself! Yet with limited and unpredictable energy, I was at the mercy of others! That's a hard place to be – at least at first. Allowing my husband to help me out with things around the house like vacuuming, cleaning up the kitchen, washing floors, and more, taught me to communicate more effectively exactly what I wanted done. Turns out, my husband is a pretty good listener and his help was invaluable. And while I need his help less these days, he continues to help out, and that's pretty sweet!
I mentioned before how much I enjoy cooking, but cooking is taxing! Normally, I cheerfully prepare holiday meals, but decided to ask my family to chip in. Turns out that holidays are a lot more relaxing when you have help and that others kind of like making stuff and sharing it – a win, win for all!
One other thing I learned to delegate – asking people to pray for me!
Learning to delegate during hard times – that's a necessity; delegating during the good times…that's not a bad idea either!
6. Practice Self-Care
What better time to practice self-care than when you are facing a tough time! I made sure I was regularly taking time to get a massage, read a book or engage in an activity that fueled my soul. Somehow, these kinds of activities often take a back seat in our lives, but honestly self-care is critical no matter what's going on!
Are facing a health challenge or some other difficulty? What's helped you to get stuff done in spite of tough times?
© Can Stock Photo / PixelsAway