Driving Stick and Chasing Dreams: 6 Lessons Learned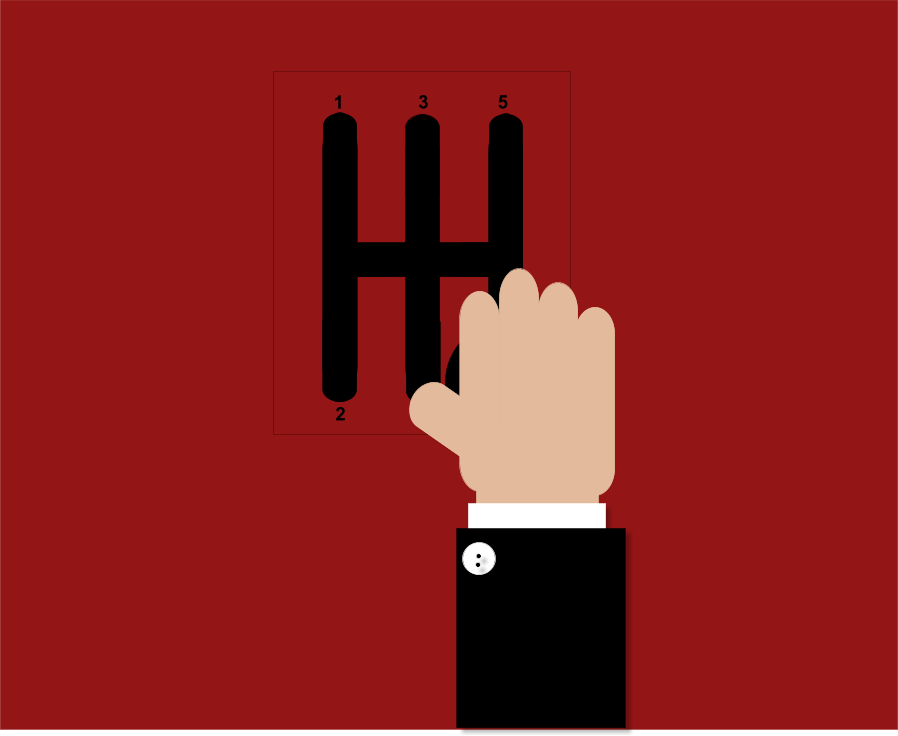 Learning to drive is a liberating and slightly terrifying experience. It is one of the first steps on the road to adulthood and future freedom. Like many teens, I eagerly went to the DMV on my 16th birthday to get my driver's license. And, yes, I did go home with the treasured temporary card in hand!
I learned to drive in my mom's automatic station wagon, but several years later I was forced to learn how to drive a manual transmission. It was like learning to drive all over again! Initially, there were many jerky and erratic moments – definitely no fun for those riding with me! I suddenly became aware of things I had never previous given much thought. How close did the car behind me stop? How many hills will I encounter on the way? Thank heavens there were no cell phones to contend with while driving!
Those jerky moments made for some very uncomfortable rides, or worse, stalls.
As time went on, I learned to drive stick with more ease and fewer jerks!
Pursuing a big goal or dream can be a little like learning to drive stick. The first steps are exhilarating; the beginning of something amazing and new! You attack with gusto.
Sooner or later, however, you encounter the jerky shifts or the full-on stalls. Those moments can be discouraging. They can plant seeds of doubt. Suddenly the journey to your dream becomes stressful and uncomfortable. You begin to wonder if it is worth the effort.
When it comes to pursuing your dreams, you can handle those unfortunate jerky moments in one of two ways. You can remain stalled out – stuck, never starting the engine back up and expanding your skills, learning new lessons, or exploring new options. If this is you, eventually your dream will fade away.
Or you can brush off the jerks and stalls and keep going and learn valuable lessons. There will still be challenges, but you will eventually enjoy the satisfaction of realizing your dream.
When learning to drive stick, you eventually master the skill and become a stick driving pro. As you progress towards your goals, however, you will experience many ups and downs – exhilarating moments followed by discouraging jerky times that lead to valuable lessons. That's the cycle!

Yesterday I encountered a jerky moment. Actually, it was a stall! Literally! Long story short, on the way to a business meeting to explore a new opportunity, I sat on the freeway for an entire hour causing me to miss the meeting. There was no visible reason for the freeway parking lot – no construction, no accident. We just sat there.
I am not going to lie and tell you that I was not disappointed – I was. Yet because I trust God I was able set the disappointment aside. I know that He is always working even when things seem to be going wrong. I am still in the process of re-scheduling that meeting and I don't know how God will work it all out, but I am confident that He will.
There is so much I am learning as I experience the cycle of exhilarating, jerky, and lesson filled moments. I can't wait to share them with you! Here's what the cycle is teaching me:
1. Ups and downs are inevitable
If you are pursuing something big, there will definitely be ups and downs. The cycle will keep cycling! It is inevitable. The question is how will you handle those ups and downs?
2. It is part of the preparation
It is pretty rare to start out fully prepared towards a big goal or dream. In order to reach your goal or dream, you will have to gain some skills, knowledge, and experience, as well as some new ways of thinking. If you are willing, the erratic and jerky moments are fantastic learning opportunities.
Fighting the jerky moments leads to bad habits, negative mindsets, and a whole lot of frustration.
3. It tests your commitment
Anyone can chase an easy goal or dream. Chasing a big goal or dream – that a bit more difficult! The ups and downs test just how committed you are to your dreams. If you are willing to persevere, overcome, and wait in the process – you are committed!
4. It reminds you who's in charge
If what you are pursuing is a dream or goal that God has laid on your heart, most likely it is something that is too big for you to shoulder on your own. The jerky moments will be way outside of your control; moments where you will have to trust God and rely on His help.
5. It expands your dream
My natural inclination is to dream up a goal that I know I can reach. However, as I encounter the various obstacles that come my way ,my dream grows and takes on a slightly different form than what I originally imagined. Sometimes I think God expands my dreams bit by bit because if He introduced me to the full expanded version initially I might never get started!
6. You experience the immensity of God's love
It is easy for me to experience God's love when everything is going well. At least that's what I used to think. In hindsight, I think I did not have eyes to see His love in the midst of the struggles. In some twisted way, His love seemed like part of the reward for reaching the goal. Thankfully, God's love is not conditional. He loves me when I am brimming with excitement just as much as He does when I am consumed by discouragement after the latest jerky moment; He is faithfully working in the lessons. He is lavishing me with love all along the way! Just in case I forget He reminds me here:
None of this fazes us because Jesus loves us. I'm absolutely convinced that nothing – nothing living or dead, angelic or demonic, today or tomorrow, high or low, thinkable or unthinkable – absolutely nothing can get between us and God's love because of the way that Jesus our Master has embraced us. Romans 8:37-39 (MSG)

What big dream or goal are you currently chasing? How have you experienced "the cycle" on your journey? How have you experienced His Love? What have you discovered along the way?