Communication is Key – The Personality Piece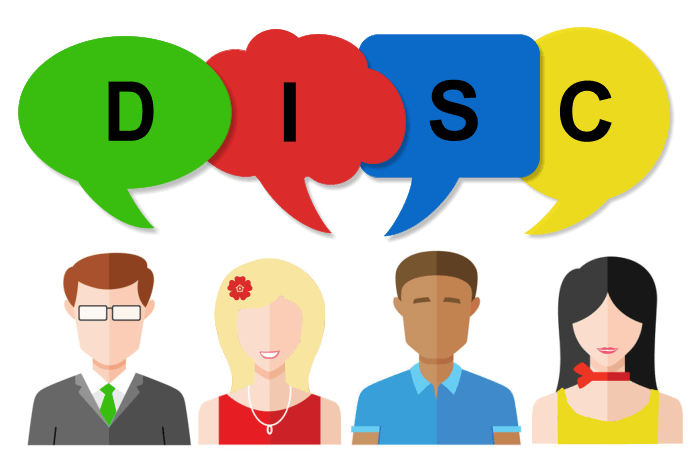 When my daughter was young, I made the mistake of speaking to her the way I would want someone to speak to me. Let's just say I suffered a bit from "Clone Syndrome." My list of specific tasks with helpful details went in one ear and out the other. Most days she would dutifully attempt to tackle the first chore only to find something significantly more fun to do along the way. Let's just say getting chores done was a challenge.
Life's challenges can lead to happy lessons if we take the time to learn them. The chore situation with my daughter highlighted our differences and made me realize something needed to change. I became very curious and determined to understand our personality differences so that I could engage with her in a more positive way.
Years later, I had the privilege of leading a team of amazing ladies. Each one brought different knowledge, skills, and personalities to the table! What my experience with my daughter taught me proved incredibly helpful. It enabled me to communicate with each lady on the team in a way that worked best for who God made her to be.
Being able to communicate with individuals who have a different personality profile from your own will make you a more effective leader and minimizes misunderstandings. It is essential to keep in mind that each personality type has strengths, weaknesses, and that no personality type is better or worse than any other type.
Want to improve your communication skills? Take the time to identify your own DiSC personality profile (DiSC is a four temperament model of human behavior) so that you will be aware of your communication preferences. We tend to communicate in the way that works best for us. Unfortunately, that may not be the best way to communicate with whoever you are talking to, just like my detailed list did not work for my daughter.
Communication goes beyond words. Each DiSC personality type also has a way of taking in information. Learning to speak in ways that are meaningful to other personality types makes true communication possible.
Great communicators adjust how they speak depending on the personality of who they are speaking to.
Ready to discover what works best when it comes to communicating with the various personalities? Meet a few friends:
Driving Drew (D – Similar to Choleric, Lions, or Controlling)
Responds to choices – they make him feel more in control
Prefers to just hear the bottom line so skip all the gory details
Likes challenges so positioning this way is appealing to him
Is task driven and likes to work on his own, so highlight this when you can
Verbalize appreciation – he desires that!
Point out his achievements – he needs that!
Words that appeal to Drew: big, better, bottom-line, challenge, change, decisiveness, demand, lead, power, powerful, results, strong, stronger, take a stand, win, and work.
Influencing Izzy (I – Similar to Sanguine, Otters, or Fun-loving)
Responds well to humor – she likes to have fun
Prefers a "peppy" approach so be energetic and use positive language
Listens with her heart
Likes to talk a lot! Make it a conversation.
Spontaneous
Thrives on attention and praise – she needs that
Approval and acceptance – she desires that
Skip the details – include anything people related
Words that appeal to Izzy: awesome, enthusiasm, exciting, fabulous, fantastic, feel, fun, joy, joyful, impressive, inspiring, interesting, phenomenal, sensational, thrilling, wonderful, and wow!
Steady Steve (S- Similar to Phlegmatic, Golden Retrievers, or Peacemakers)
Responds to a gentle, understanding, and sensitive approach
Change is hard, so give him time to adjust
Use positive language with him
Appreciates loving motivation
Thrives on safety so steer away from language that might suggest risk
Conflict is undesirable – peaceful and quiet is best for him
Communicate respect – he desires that.
Verbalize how much you value him – he needs that
Words that appeal to Steve: belonging, calm, caring, family, kind, loving, nice, security, servant, serving, stable, steady tender, teamwork, tradition, unity, and working cooperatively.
Cautious Cathy (C – Similar to Melancholy, Beavers, or Perfectionists)
Prefers specific instruction and details
Take your time when explaining something to her
Likes to think, analyze and process, so allow her time for this
Don't spring things on her – she is not spontaneous
Be logical in how you present information to her
Appeal to reason – she follows her mind over her heart
Anticipate her being critical of new ideas
Remember that even though she may communicate critically, she is very sensitive
Be sure to acknowledge tasks well done!
Prefers silence and space
Be supportive and encouraging – she desires that!
Be orderly – she needs that!
Words that appeal to Cathy: analyze, careful, cautious, comprehend, conscientious, consider, contemplate, contingency, due-diligence, evaluate, explain, investigate, organize, plan, process, reason, research, study, and understand.
Everyone is unique! No one embodies the personality profiles to a T however the profiles provide a helpful guide.
Which friend do you identify with? Have you spotted the people you live with or lead? When I tapped into the fact that my daughter was an Influencing Izzy/Driving Drew, I was able to make doing chores more fun and communicate effectively. Rather than relaying a list in a serious fashion, I needed to lighten up and ask her to do one task at a time in the most lighthearted and enticing way.
Communicating successfully with the ladies on my team required me to be detailed and specific for some and a whole lot of fun for others. When we all met together, I needed to be sure I spoke in ways that would connect and be meaningful for all of their wonderfully unique personalities. The success and morale of my team hinged on how well I was able to accomplish that task.
What adjustments do you need to make to better communicate with the people you live with or lead? If you were a more flexible communicator, what difference would it make?
Curious about your DiSC personality profile? Click here to learn more.