When It Comes To Your Life – Which Dog Are You?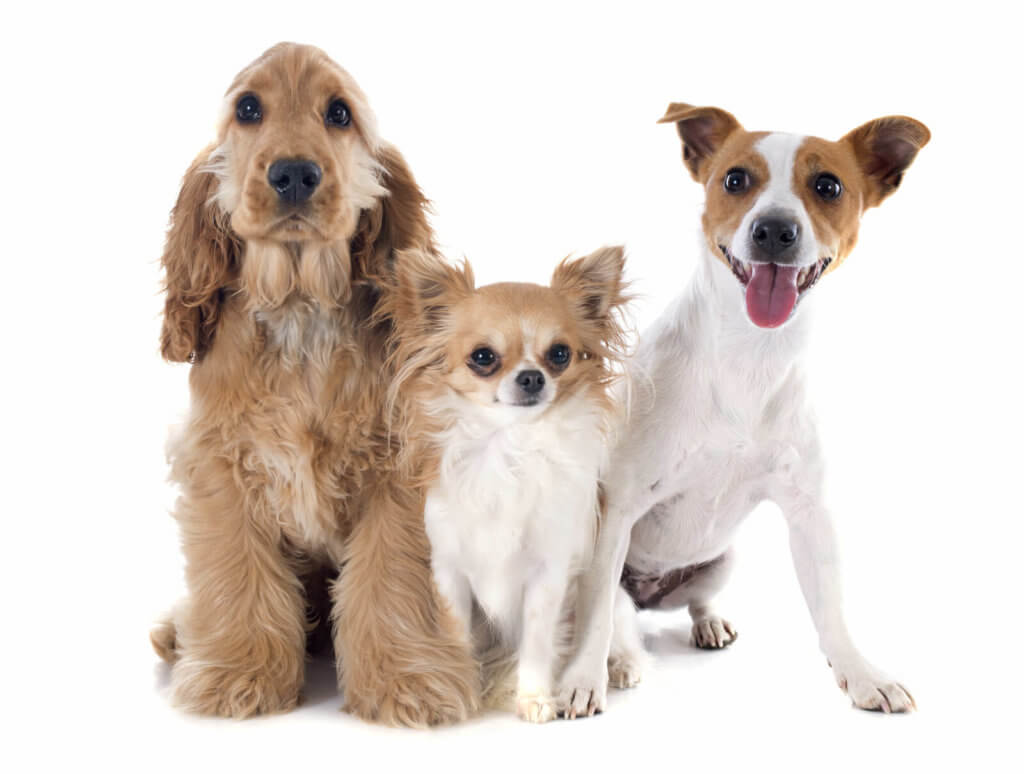 Invisible fences are common where I live – a way to ensure that pets stay where they are supposed to without putting up an expensive or unsightly fence. My neighbor has two dogs that enjoy roaming in the front and back yard as they wish -Jack and Lucy.
Foxes are also quite common in my neighborhood. Prior to moving to Tennessee, I am not sure I had ever seen a fox up close. My husband and I frequently see foxes moseying down the street or traipsing through our back yard. We've even had a fox make himself comfortable on our front porch! Not long ago, a fox caught me by surprise by bounding around the corner of our house where I was reading a book and soaking up the sunshine. I confess that, in my startled state, I screamed!
I've been told that foxes aren't likely to attack humans or pets, although every now and then they have been known to attack small children or pets when protecting their territory. Perhaps the biggest threat they pose is carrying rabies.
For me personally, the shock of seeing a fox up close gets my heart thumping vigorously!
Foxes have a completely different effect on my neighbor's two dogs – or at least one of them! Lucy could care less when a fox saunters into the yard. She's content to observe the fox from afar and go on with her business. Jack's heart gets racing like mine for different reasons. He views the fox as a game and chases the fox with so much enthusiasm and determination that he's willing to endure the shock of the invisible fence over giving up his pursuit of the fox.
Jack chasing the fox isn't the challenge for my neighbor – it's the breaking through the invisible fence and the hours spent tracking Jack down once he's set himself free.
I am not so sure Jack views the freedom as a problem – after all, he has an exciting new world to explore!
My neighbor's dogs are the perfect picture of how people like you and me do life. There are those who stay put and never venture beyond their internal invisible fence or comfort zone and never experience freedom. And there are others who are so eager to chase a goal or cause that they are willing to endure the discomfort of the invisible fence in order to pursue something compelling, just like Jack.
There is a third way of doing life: tethering – the practice of fastening a dog to a stake or some other stationary object with a rope or chain to keep them within a certain area. This method of containing dogs definitely keeps them within certain boundaries and prevents them from potentially harming humans they might be tempted to go after. If your fence is broken, or for whatever reason a fence is not an option, tethering can be a temporary fix.
Tethering can also be damaging to your pet. Even friendly dogs that are tethered for long periods of time can become neurotic, unhappy, anxious, and often aggressive. Being tethered can also irritate the skin on a dog's neck where it comes in contact with the collar. Sadly, tethered dogs are also at risk for strangulation, vulnerable to other pets or humans, as well as parasites and insect bites.
I doubt many dogs would choose to be tethered over freedom, yet I find that people frequently choose to tether themselves. Oh they don't chain themselves to a stake and then run around in circles in the yard like Fido might, but they do go in circles, harm themselves with all the straining, and create a circular rut at the outermost reach of their comfort zone that makes it tough to break free.
So when it comes to your life, which dog are you?
Are you Fido – chained by your Fear Monster and running in circles but never experiencing freedom? You are well aware that you are not making progress, but the groove at the end of your chain is deep and stepping beyond that is scary so you are willing to put up with the discomfort. And you are okay with staying…stuck.
Are you Lucy – so blasé about life that you don't even notice the opportunities that God steadily brings your way? A creature that adores comfort, peace, and the familiar with little desire to rock the boat? Your Fear Monster might still be at work – just in a less overt way. And like Fido, you are also stuck, just in another way.
Are you Jack – always on the lookout for compelling opportunities and willing to put up with the temporary "shock" of stepping outside your comfort zone in order to pursue something compelling? And experience the exhilaration of moving forward – freedom?
Fido, Lucy, and Jack are all at the mercy of their owners. You, on the other hand, can choose! What a blessing that is! My heart for you is that you would choose to become more like Jack every day! I long for you to experience how fulfilling life can be when you are living fearlessly and walking in all that God has created you to be.
If you've been doing life like Fido or Lucy, becoming more like Jack won't happen overnight. But like I talked about last week, doing something is always better than doing nothing, so here are a few small steps you can take today:
1. Soak in God's Love for You
God longs to lavish you with His love! He is the source of love – yet your perception of God may be tarnished by other relationships or what you've been taught.  You might even interpret your experiences in a way that causes you to doubt God's love for you.
Take time to really get to know Him and experience Him. Living from that loved place makes a world of difference! It allows you to step out and be bold because you know He loves you and He's got you!
This is the kind of love we are talking about – not that we once upon a time loved God, but that he loved us and sent his Son as a sacrifice to clear away our sins and the damage they've done to our relationship with God. I John 4:10 (MSG)
There is no room in love for fear. Well-formed love banishes fear. Since fear is crippling, a fearful life – fear of death, fear of judgment – is one not yet fully formed in love.
We, though, are going to love – love and be loved. First we were loved, now we love. He loved us first. I John 4:18-19 (MSG)
2. Take Tiny Risks
From that loved place, begin taking some tiny risks. A few small things that are just outside your comfort zone – you might try new foods, new experiences, or begin doing some of the things necessary for you to pursue your goals or purpose. Baby steps; and as you become more comfortable, taking risks will get easier and easier. That's when you can be more intentional about the risks you are taking and begin taking risks that will enable you to reach your goals and walk more in your purpose.
3. Work With a Coach
Sometimes you need a little help getting "untethered." A coach can help you identify your Fear Monster, explore how your Fear Monster has been messing with the various areas of your life,  who God created you to be – the antidote to fear, and so much more! Armed with those discoveries you can experience the freedom you need to live and lead in a bold and free way!
Dear, dear Corinthians, I can't tell you how much I long for you to enter this wide-open, spacious life. We didn't fence you in. The smallness you feel comes from within you. Your lives aren't small, but you're living them in a small way. I'm speaking as plainly as I can and with great affection. Open up your lives. Live openly and expansively! 2 Corinthians 6:11-13 (MSG)
What changes do you need to make to become more like Jack – chasing foxes and feeling free?
© Can Stock Photo / cynoclub