Are You Pushed by Fear or Pulled by Love?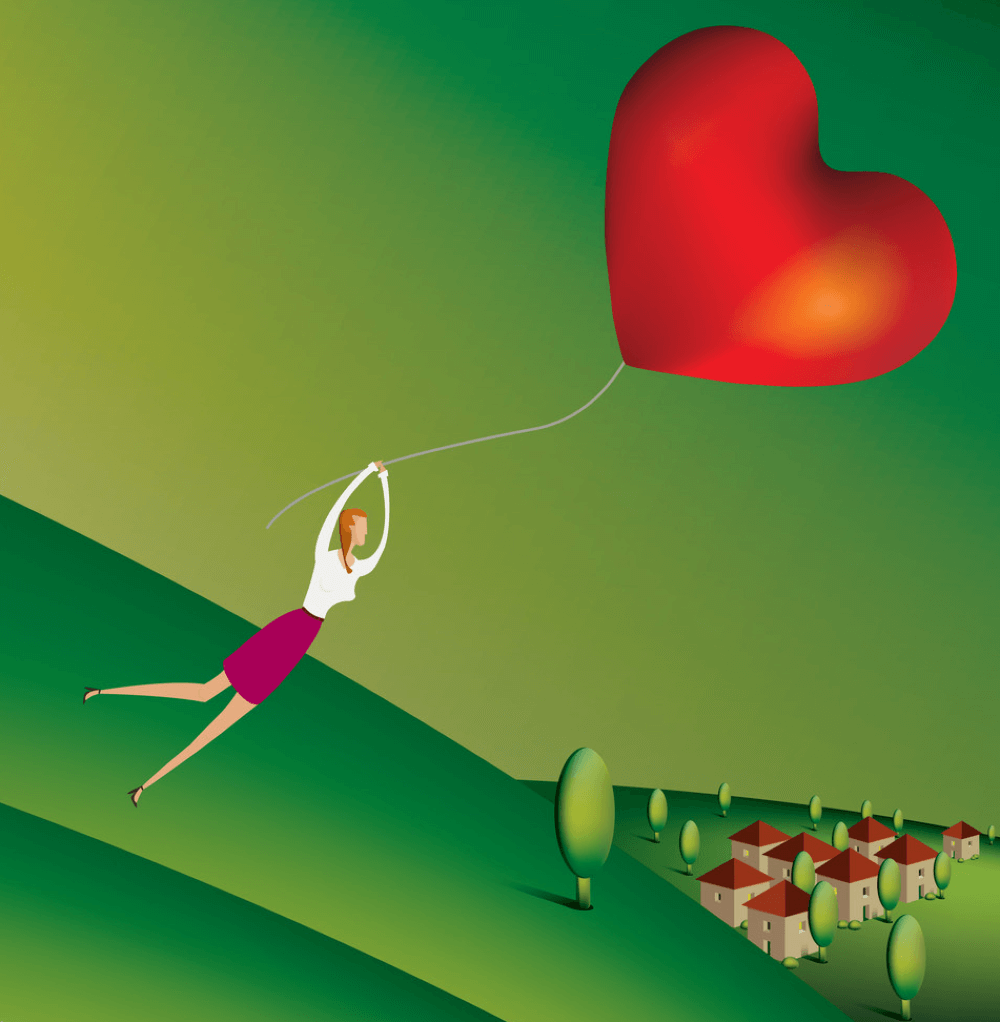 Lately I've enjoyed a nice string of encouraging business developments – God has truly blessed me. Then last week I got some unexpected bad news. In the moment, it felt like my world was crumbling! Oh, lots of things are still going wonderfully – just negative things have a way of overshadowing the good stuff.
How everything will shake out is still unknown. The unknown is not my favorite place. I like to be in control and have a plan, but life doesn't always work that way!
In the midst of the chaos, this quote landed in my e-mail in box:
"Are you pushed by fear or pulled by love?"
The truth: my natural leaning is fear. I immediately rehearse all the many what ifs, the majority resulting in negative conclusions. It does nothing positive for me!
I am choosing to view this situation in the context of my One Word: receive. I am waiting to see the gift God has in mind in what feels like a very unfortunate situation. I am choosing to deliberately trust God. He loves me more than I could ever imagine. He has good things in mind for me no matter how my current circumstances go.
I chose to be pulled by love; His love for me.
About a year ago, I talked about how God was changing my view on success. God continues to work on how I view success. I love that He works in layers and circles back around to deepen my understanding and challenge my heart beliefs.
In pursuit of the dreams God has given me, I am often fooled into thinking that success is reaching my goals or dream. In reality, success is not a destination, it is the ability to see opportunities and act on those opportunities, as well as being able to adapt and be flexible along the way.
Fear causes me to control and keep a tight grip on what I think the dream "should" look like. Leaning into love allows me to embrace the adventure and trust that a loving God knows what will lead me to an even better version of the dream He's given me.
When I am pulled by love, I can skip the striving and relax. That doesn't mean I don't work hard – anything worthwhile takes hard work, but I will have a sense of peace and hope along the way. If I find myself struggling, feeling worn out, and stressing, I am striving. Being discontent, criticizing, blaming, or complaining – all signs I am not being pulled by love.
Being pulled by love depends on my self-worth. The path to self-worth is cultivated by receiving God's love and in turn loving others. To soak in God's love I must absorb it daily! I must extend love daily! The more you are pulled by love, the easier it is adjust and move closer to what God has in mind for you to do.
When you see yourself as worthy, you will see the situations you encounter in a whole new way – even the unexpected dream destroying situations.
If I want to be pulled more frequently by love, I can't keep doing things the same way! I have to change my heart, deliberately choose to think in new ways, and be willing to explore some new paradigms. It takes the desire to change and a willingness to exercise some new muscles.
Here are some ways to get started:
1. Soak in God's love for you
To truly absorb His love for you, your time with Him will have to be more intentional. You will have to actively seek out scriptures on His love, meditate on them, and perhaps even memorize them. You may even want to post scriptures that speak to you in places you will see throughout the day – as you go through your day and things get busy you will be prone to forget the powerful thoughts you started your day with.
2. Extend love
How can you intentionally extend love to those around you? God lavishes you with love so that you can generously extend His love to others. Get in the habit of looking for ways to bless others. It might be helping them in some way, a kind word, or simply being available when they need someone to listen.
3. Challenge your beliefs
Don't ignore the heart beliefs that are driving your behaviors. Take the time to uncover them, recognize the feelings that accompany those beliefs, and let God show you the truth.
What beliefs keep you from venturing out into the unknown? After all, what He wants you to pursue will always be in the unknown! And if you know Him… you know that He is trustworthy and able to help you navigate the unknown.
What do you find yourself repeatedly complaining about? Be aware, complaining is actually a form of meditation. It makes problems seem larger than they actually are. Complaining dashes your hopes. Instead, challenge yourself to get creative, use your imagination, and make solutions your goal!
Where do you find yourself blaming others? As long as you are placing the blame outside yourself, you can't take responsibility and be pulled by love. The paradigm of blaming will keep you stuck. Taking responsibility allows you to take positive action.
4. Be a learner
When you view life in terms of success or failure, fear will follow. Who wants to fail?
When you view life as a learning experience, your inevitable failures will teach you valuable lessons. It will allow you to overcome and be pulled by love.
What would change if you were pulled more by love and pushed less by fear?