An Overwhelmed Coach's Confession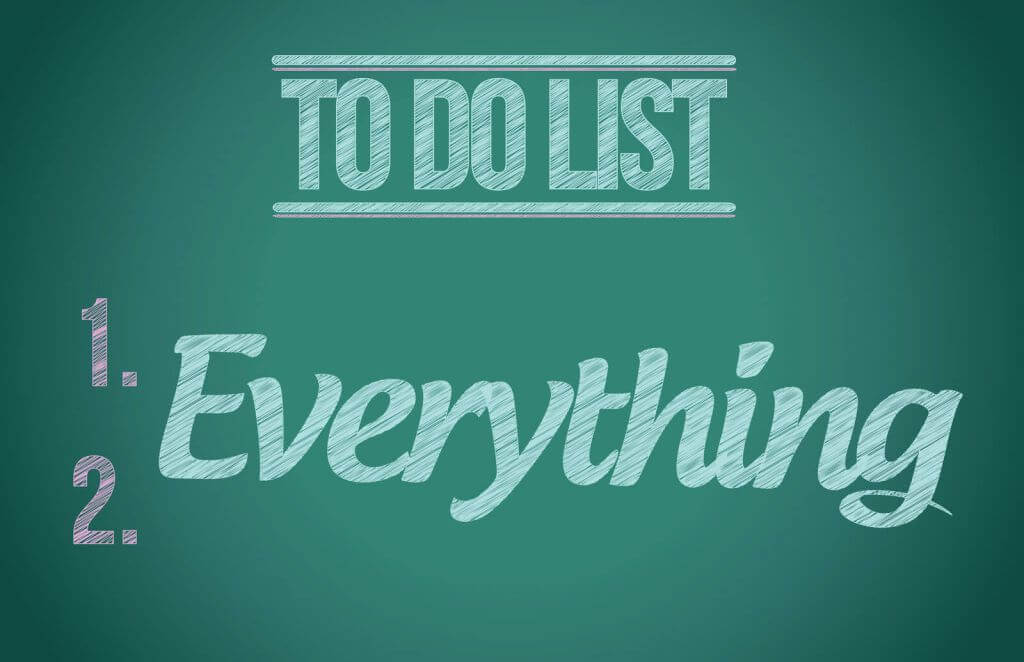 Even a Certified Professional Life Coach gets overwhelmed sometimes! Right now I am in the process of downsizing and moving to a new state. Sorting through everything we have accumulated in the last 28 years with three kids has been overwhelming. What do you keep? What do you pack? How will it all fit in a smaller home? Even more stressful, how it will it all get done in time?
The routine things in life come easy to me. I thrive on a consistent rhythm. When it comes to working out, spending time with God, paying the bills, or planning meals, this works in my favor. There are other things in life that are big and far from routine. Some of them are personal, like raising kids, planning weddings or taking trips. Others are work or ministry related, such as starting a new business, writing a new book, or taking steps to get better aligned with your mission. Within the last year I have experienced all of the above and more!
One of the definitions that Merriam-Webster gives for overwhelmed is "to have too many things to deal with." Can you relate? I know I am not alone because those around me express similar sentiments.
Life in this century is busy on a normal day. It is fast. It is nonstop. More information than ever comes my way and I have less and less time to process that information. Add something big on top of that and overwhelmed kicks in!
As I have mentioned in other blogs, it is important to know what your life is supposed to be about, what your limits are, and what you roles you can realistically take on in this season of life. Being clear on your values and priorities is also a tremendous help in determining how you spend your time. In spite of this, there will always be those "big" things that pop up.
Right now my "big" thing is moving. I confess that it has not been easy. I have even been in tears a few times. Here's how I deal with that overwhelmed sensation:
1. Break it down
How do you eat an elephant: one bite at a time (not that I have ever tried!).
When I face big things it is essential for me to break them down into smaller bits. Having the same big thing on my "to do" list for weeks is discouraging. It can feel like I am not making any progress.
Using my move as an example, I list the rooms I need to unpack and check them off as I go. That allows me to see steady progress, and that's exciting and motivating!
I do the same thing when I write books. I break it down into steps of research, outlining, chapters, and so on.
2. Let go!
I need to be realistic about what I can do. There are a few things I might not be able to take care of right now. At the moment my bathrooms are not their cleanest.
There are some things that others can do to help me so I must make the effort to delegate, even if everything won't get done just the way I might want them to.
There is stuff that I may need to let go of to free up physical, emotional or mental space (I have taken four loads to Goodwill so far). A cluttered environment is challenging to work in. A mind cluttered with negative thoughts will holds me back.
3. Stay focused
The "big" things in life can consume weeks, months, or years. To stay the course I must stay focused and remember the reason I am taking on the big thing in the first place.
Left to my own devices, I would never want to move. It is disruptive, expensive and requires lots of change. The thing that keeps me going is being very clear on what the reason for the move is: to make work travel easier for my husband, to be closer to my kids, and to lower expenses so we can enjoy more freedom in this season of life. Those are powerful reasons for putting up with the "big" move!
How about you? What "big" things are you facing in this season of life? Where are you on the overwhelmed scale? How is your response impacting your life, your work, or your ministry? How can a coach help you navigate big things better?