6 Steps to Standing Out as a Leader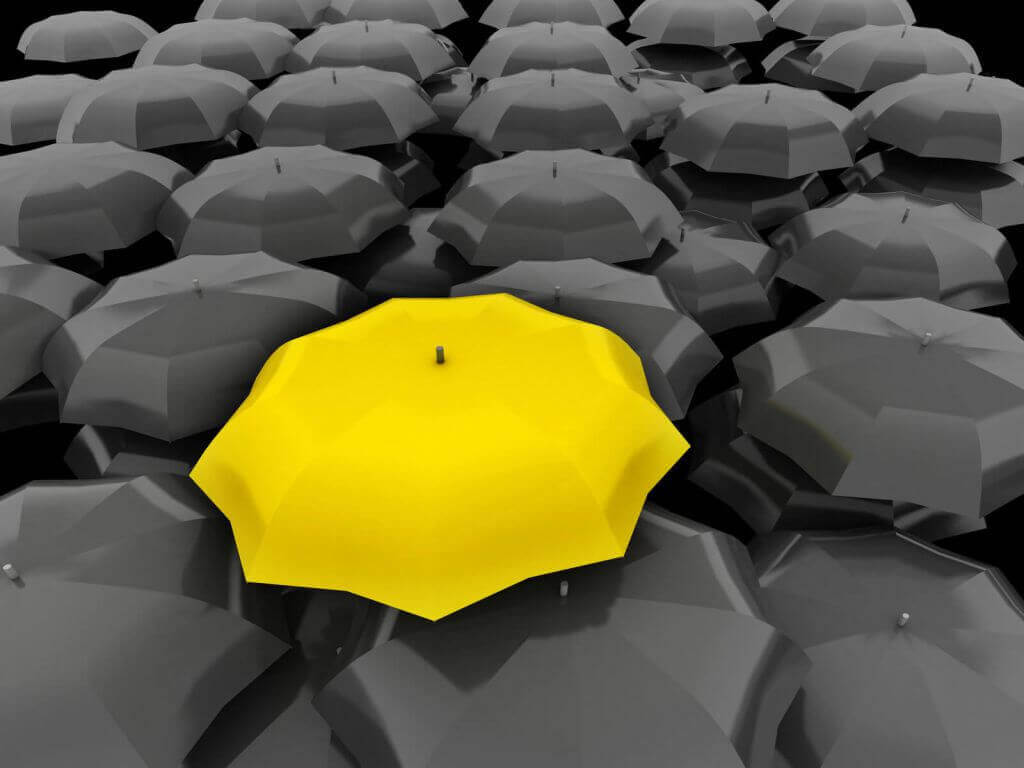 Mrs. Jacoby – that's what my aunt used to call me when I was a little girl. It was her good natured way of saying I was a bit bossy and big for my britches. Later, I attended college not far from where she lived, allowing us to enjoy more time together. Whenever that "large and in charge" side of me surfaced, she would again lovingly refer to me as Mrs. Jacoby.
Leading is about more than just bossing people around. The best leaders influence others in ways that inspire and motivate them to make changes for the better. I can honestly say that was not Mrs. Jacoby's heart. Like most children – I wanted what was best for ME!
If a leader truly wants to maximize his or her credibility, they must be skilled at self-leadership – leading themselves well. You might even say that leading yourself well is a prerequisite for being an excellent leader.
This year, we have the opportunity to elect a new leader for our country. I see some "Mrs. Jacoby" in both of the candidates, as well as a lack of self-leadership. Both Trump and Clinton have had their struggles when it comes to leading themselves for sure! Imagine, if one of them truly shined – wouldn't the decision be considerably easier to make on Election Day?
Leading is demanding – it doesn't matter if you are a parent, small business owner, or the president of the United States. The responsibilities are seemingly endless, so making the effort to lead yourself seems like a luxury you don't have. However, excellent leaders hold themselves to a higher standard. They understand how neglecting your personal life ultimately affects your leadership role in a negative way and undermines your credibility. There is no getting around the fact that we are integrated people.
How skilled are you at self-leadership? Consider these key areas? Becoming more skilled just might increase your credibility as a leader – and that would be a good thing!
1. Being self-aware
God commands us to "love your neighbor as yourself." (Matthew 22:39) The implication is that you will love yourself and that you should love others in that very same way. Unfortunately, not everyone has those positive feelings about themselves. Leading yourself, or anyone else, is nearly impossible if you don't love yourself.
The more self-aware you are, the more you will be in touch with what makes you unique and special. You will have clarity around your strengths as well as your weaknesses. You are able tap into your feelings and evaluate if they are true. And because self-awareness is important to you, you regularly take time to reflect and connect to what has crossed your path recently. You notice reoccurring patterns of thoughts, feelings, and actions that creep up so that you can be more intentional about how you respond.
2. Operating out of your priorities
Being able to operate out of your priorities assumes that you know what your priorities are. That's the first step: Establishing priorities. When it comes to leading yourself, you must make time for things like taking care of your health, spending time with family and friends, as well as making space to just relax. In other words, lead yourself in a way that keeps the areas of your life working in harmony.
Making time for all the many areas of your life doesn't just happen. It requires making hard choices, being intentional, and scheduling things.
Operating out of your priorities also means that you are flexible and able to adjust your priorities when necessary.
3. Practicing discipline/self-control
Reaching goals and having helpful habits relies on your ability to practice discipline and self–control. Without it, you will be impulsive and inconsistent. Have you considered how little things like being tired, hungry, or stressed affects you and your ability to control you? If you want to be more disciplined, be sure to take steps to eliminate the things that work against you.
Don't fool yourself, self-control is really the ability to surrender to God, allowing Him to strengthen you to be able to do what needs to be done. He often makes us wait – delaying gratification is just one of the ways in which you can actively seek to strengthen your discipline muscle.
4. Ongoing self-development
Harry S. Truman said, "Not all readers are leaders, but all leaders are readers." There are dozens of ways to develop yourself as a leader in addition to reading such as training, conferences, webinars, mentors, or hiring a coach. Some of the areas leaders might desire to grow in are mindsets, habits, skills, creativity, or interpersonal abilities.
5. Dreaming, strategizing, & following through
As a leader it is expected that you would have a vision, plan, and execute it in a leadership capacity. Being able to do this for yourself in personal areas – that really ups your credibility! When was the last time you made a personal dream a reality?
6. Seeking accountability
Leaders have a reputation for being lone rangers. They have a bit of "I can do it myself" in them like Mrs. Jacoby! The best leaders, however, are those that are able to actively seek out others to hold them accountable as they take risks and challenge themselves in different areas of their life. Being able to follow – that's another mark of a good leader.
Accountability can come in many forms – it can be a trusted friend or family member, a small group, or a coach. Someone you give permission to hold you to what you say you are going to do.
Many of the most successful leaders are leaders who work with a coach. Coaches are not just for those who are struggling and feeling frazzled. Coaches work with anyone eager to expand their capacity as a leader. Part of leading yourself well is taking steps to enlist the help that will truly make a difference!
It is the leader who leads themselves well that will stand out in a crowd. The leader that practices self-leadership – that's the leader that will influence and inspire others!
So, if you had to evaluate your self-leadership skills on a scale of 1-7, with 1 being needs a whole lot of work, and 7 being rocking it? What next step do you need to take to lead yourself better?