5 Lessons I am Learning in Limbo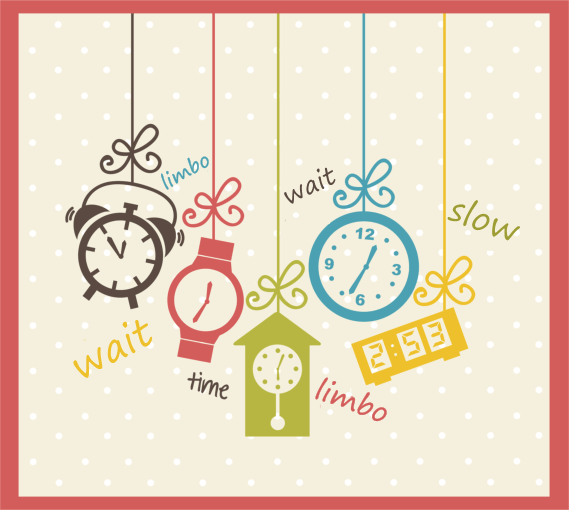 Lately I have had that limbo feeling: that bent over backwards and awkwardly inching my way to where I am going. It is an uncomfortable, challenging, and stretching experience. Perhaps even entertaining to watch from afar! We have now been working on our house for almost a year. I have several business projects that have been underway for nearly as long. Sometimes no matter how hard I try to adapt to the circumstances, the limbo bar seems to get lowered just a little bit more. Ever feel that way?
There are promises that God has given me; clear words about what my life is to be about. Sometimes it is hard to keep them fresh in my mind. There are glimmers of hope; moments of respite even in the midst of all the new things to deal with as a result of our move, the chaos the remodel has caused, and the frustrations experienced with unexpected challenges. I cling to those promises!
But waiting is hard! I feel like a child antsy for Christmas and eager to just get to the day. My head knows that God is faithful and that He will follow through more gloriously than I can imagine and make good on His words to me, but my heart sure wants to fast forward. Can I fast forward, please?
Just like a good parent, God does not let me bypass the very things that will ready me for what He has ahead. What feels random and unnecessary is anything but. His plans and ways are laced with His love for me and intended make Him shine.
What's God teaching me in this limbo place?
1. The temptation to "help" speed things up is real
If I work longer and harder will this waiting game end sooner? Maybe put a little more pressure on the right people and be willing to engage in more risk? God gently reminds me that efforts in that direction are about me – not Him. Remember how things turned out for Adam and Eve, Abraham, and Jonah when they tried to do things their way instead of God's way?
2. My motives matter
The longer it takes for things to come together, the more time there is to consider the naked truth about my heart. Would I work this hard and be as obedient to His call on my life if things don't pan out the way I expected? What if the part God is focused on are the little moments all along the way? What if it is how I respond to the seemingly chance encounters as I pursue the bigger goals that are what He is after? What if I never actually see the fruit of my efforts? Will I remain on this journey? Am I more interested in reaching "success" than letting my life glorify Him?
3. I am out of control!
Despite all my hard work and diligent efforts, things still appear to either be not moving or moving so slowly it is hard for the naked eye to notice. That's truly an exaggeration, but a feeling none-the-less. Each time I get a little momentum, there is something that pops up to slow down the pace. It is a clear reminder that He is in control of my life. Will I really and truly trust Him to honor His word to me even when I am discouraged?
4. There's a purpose in the "pose"
There are parallels between life and exercise or working out: moments in life that build strength, stretch me and get my heart racing! Sometimes it is holding a seemingly innocent yoga pose that can feel like forever! I get sweaty and shaky. Who knew yoga could be so intense! When it is over, however, I feel strong, stretched out, and energized. I know God is up to the same good stuff in my waiting. He is strengthening me and making me more flexible. He is preparing me to face what's ahead from a more invigorated place.
5. He is trustworthy
When I stay in close proximity to Hi, I hear His whispers. I can see the glimmers of hope ahead. When I drift out of range, I begin to waver and doubt. He longs for me to stay hand in hand. To surrender to His leading even when it doesn't seem like we are getting anywhere. He IS at work! He is busy behind the scenes. He longs for me to just enjoy they process – even the limbo process.
I wonder if there are some things God is waiting for. What is He patiently waiting for me to change before things can move forward? What is He up to on my behalf to make it possible for the vision He has given me to be realized?
I believe we all have a purpose to walk out – a something unique that we are called to do and be. Have you discovered that purpose? Has the excitement of that purpose worn off in the waiting? Don't let your disappointment and frustration drive you away from Him. Let Him be where you go to reflect and be reminded of His heart for you – even in the waiting. Trust His preparation process.
Where in your life or leadership are in that limbo place? What are you learning as a result of the waiting?
© Can Stock Photo Inc. / yupiramos